A gift guiiiiiide! It's been so long since I've put together one of these, how fun. This thing has a little bit of everything, because I know how overwhelming it can be to think about gifting, the budget, what's actually necessary, but still thoughtful and sweet, yadda yadda yadda. I'll tell you now, the most expensive thing on this guide is the Nisolo boots. They're worth it, but also I didn't want anything on here too pretentious or hilariously out-of-my-or-our-league because that's just not my thing. Also, there's a mix of amazon affiliate links and small business discount codes, so find what you want in this! It's all there. Let's get going.
FEEEEASHION: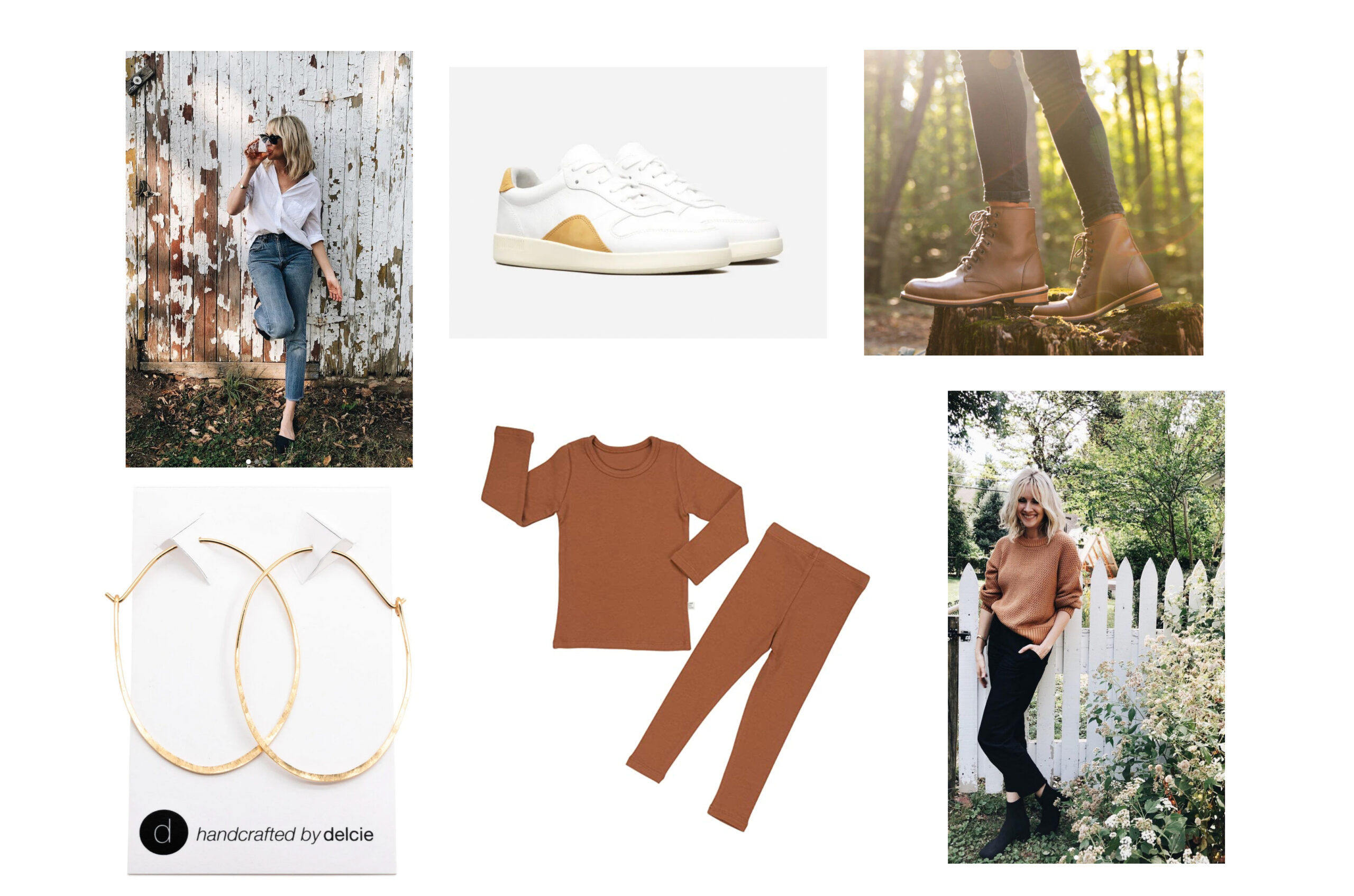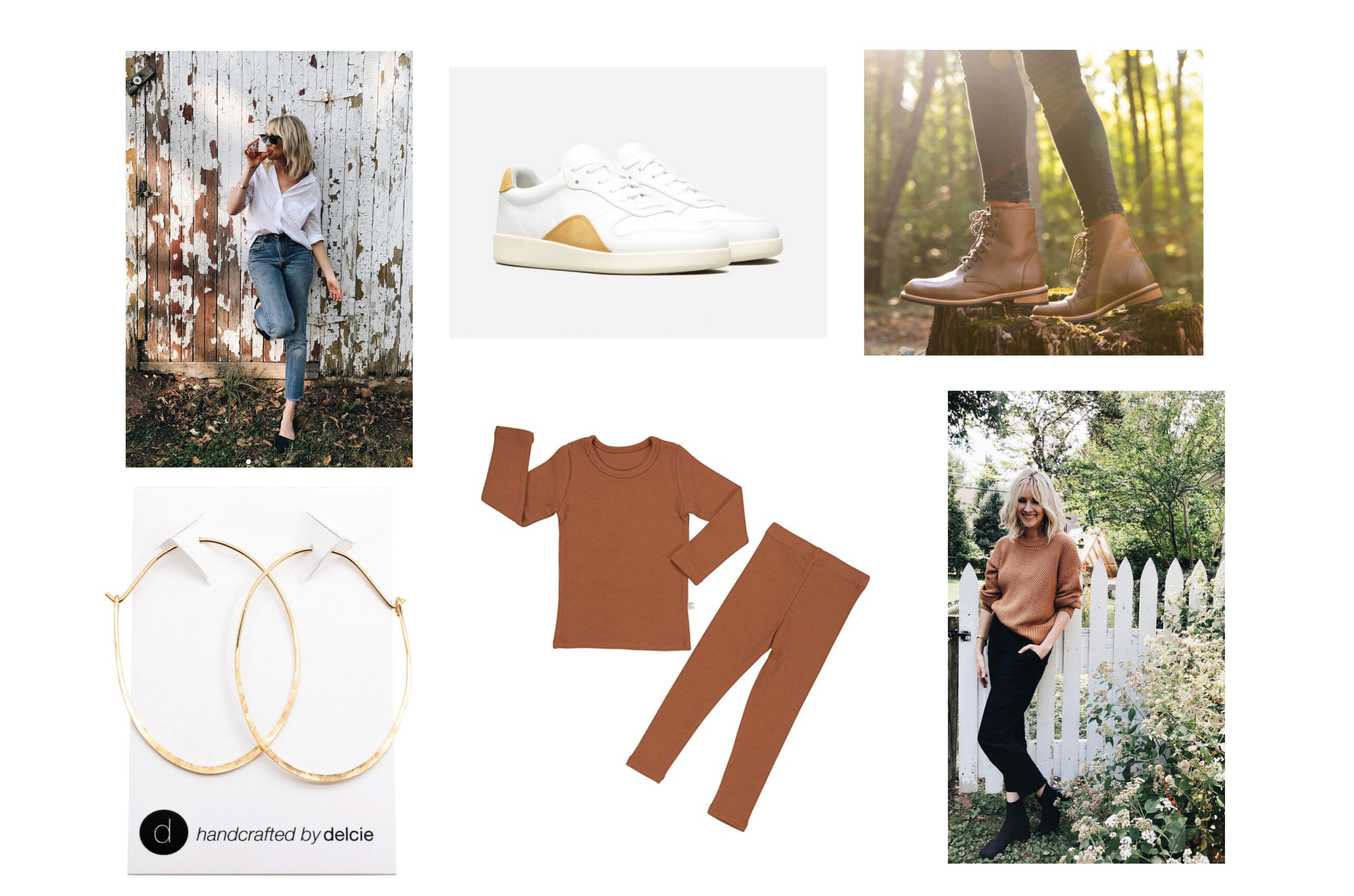 Top left – you know much I love Grayson. If you've been looking for a blousy art-studio-girl-slash-vintage-bike-with-a-straw-hat look, here you go. I have a ton of white (as shown in the photo), but they have a whole SLEW of colors and fabrics (like plaid, if you're into that!) and it's just wonderful. I've turned a LOT of you into Grayson lovers, so if it's been on your "we'll see" list – here's a link for $25 off! The code should be in there, but it's BEVWEIDNER in case you don't see it. These shirts are my uniform and I'll never quit them.
Everlane Court Sneakers! I wear these all the time and get comments on them all the time. I have this exact white/mustard look, but they have other colors. True to size, super comfortable and they look good with absolutely anything. Cute but chic, ya know?
If you're looking for a lace-up all-weather boot, THIS IS YOUR GIRL. The Nisolo all-weather boot. A definite splurge, but they are so stylish it almost hurts to look at them. A little bit of breaking in is to be expected, but after a day or two of tromping around in these gorgeous things, you'll never look back. I'm obsessed. (I wear mine with a wider leg and it is unstoppable.)
Okay, the earrings that I wear 90% of the time are Handcrafted By Delcie. So many of you are Delcie lovers, and rightly so. Simple and timeless pieces. She's having a 20% off sale right now (not sure when that expires) so here's my link for you to use!
I've posted about these kid pjs in Stories before, and you asked for a more permanent place, so voila! Will wears them constantly (I do wash them, simmer down), and they just get softer and cozier. I love this brownish color, but they have tons!
And lasty, my lover Pact: This brand is beautiful. Lots of basics, but chic. I'm wearing the relaxed hemp pant in black, and the Honeycomb sweater in camel and it is heaven. First time buyers will get 20% of their order with the code BEVCOOKS! Here's that link again, bunny.
FOR ZEE SKIN: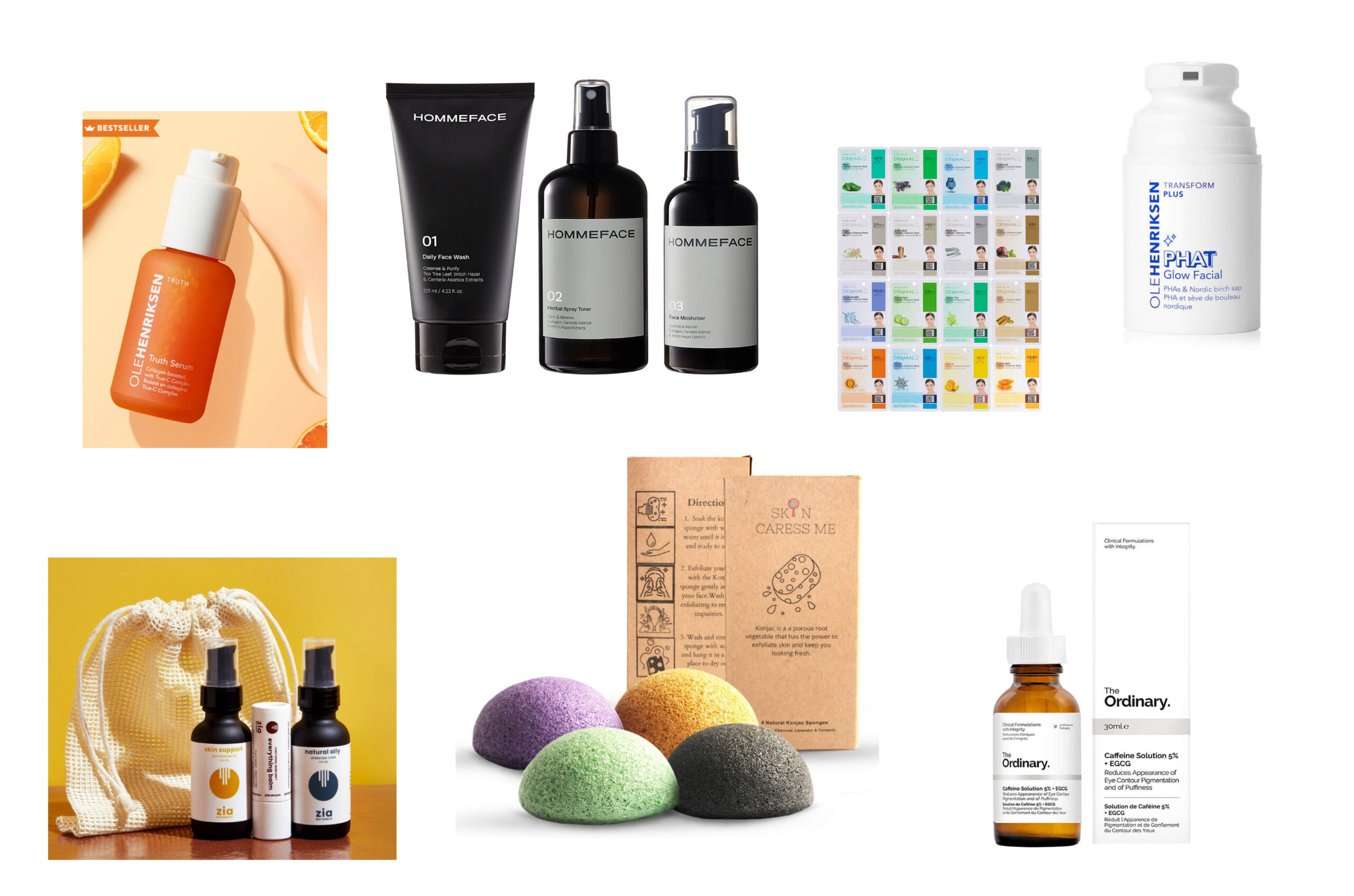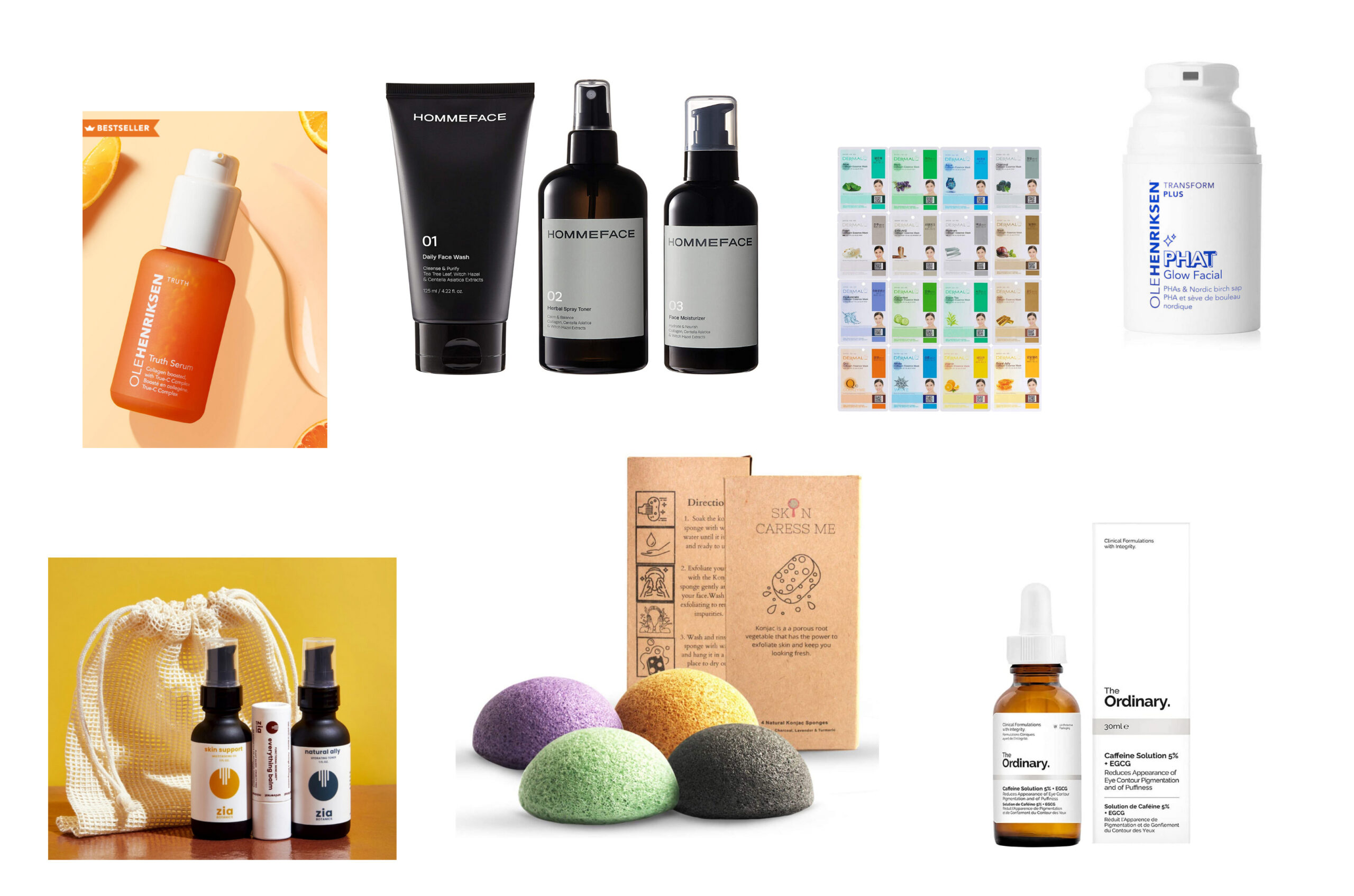 Top left – Ole Henriksen's Truth Serum! A delicious serum that I've used on and off for a few years, and it's just so good. It's their tried and true (haha) serum, so if you need a starting ground for serums, go with this! (I said serum 56 times.)
Okay, this is a simple men's skin care set I bought for Aaron last year, and he digs it! It's not over the top, and something he can wrap his head (haha) around for a (semi) daily routine. And it looks stellar on a little brass shelf next to a sunny window in his bathroom. Aesthetics, ya know.
Before I get to the luxury face mask, I did include a fun stocking stuffer idea with a bunch of inexpensive sheet face masks. Listen, these aren't bad! I've used them before and honestly, they feel and smell delicious. So that's an idea if you're looking for quick and fun and soul-pick-me-up worthy.
Now for the splurge – Ole's Phat Glow Facial mask is to freaking die for. It's this pale pinkish tone (just half a pump is all you need!) and after about five minutes of it resting on your face, it's complete magic. You glow a little more, look a little more rested, refreshed and ready for brunch. Get this.
Ahhhh, Zia Botanics. My favorites. Andra has such a beautiful line, it's sickening. She has this amazing like, grow house on her property in Taos, New Mexico, and her products are stellar. I've showed them off in my Stories off and on, and trust me – they're great. Calendula skin oils, an everything balm for cuts or bruises, a soothing lavender oil. Go check her out! I actually have a 10% off code that you can use today through November 16th. The code is Bev10. Spit spot!
Konjac sponges! Have you heard of these? They're made from plant roots, and my friend Laura turned me onto them about six (seven?) years ago, and I've never gone without since. Use it in place of a face washcloth. Little bit of cleanser, wash wash. It sort of buffs and smooths your skin. I use it morning and night, and get a little thrill every single time.
Lastly, this Ordinary Eye Gel! Maybe another stocking stuffer idea? It's a little caffeine gel that you lightly dab around your eyes, and it sort of tightens the skin. At least in my head it does. I do love it, though! And obviously I appreciate its amber apothecary vibes. Lots of you are into this Ordinary brand. What else should I try of theirs?
Okay, for the KITCHEN.
I could have gone bonkers with this, but I kept it as non-overwhelming as possible.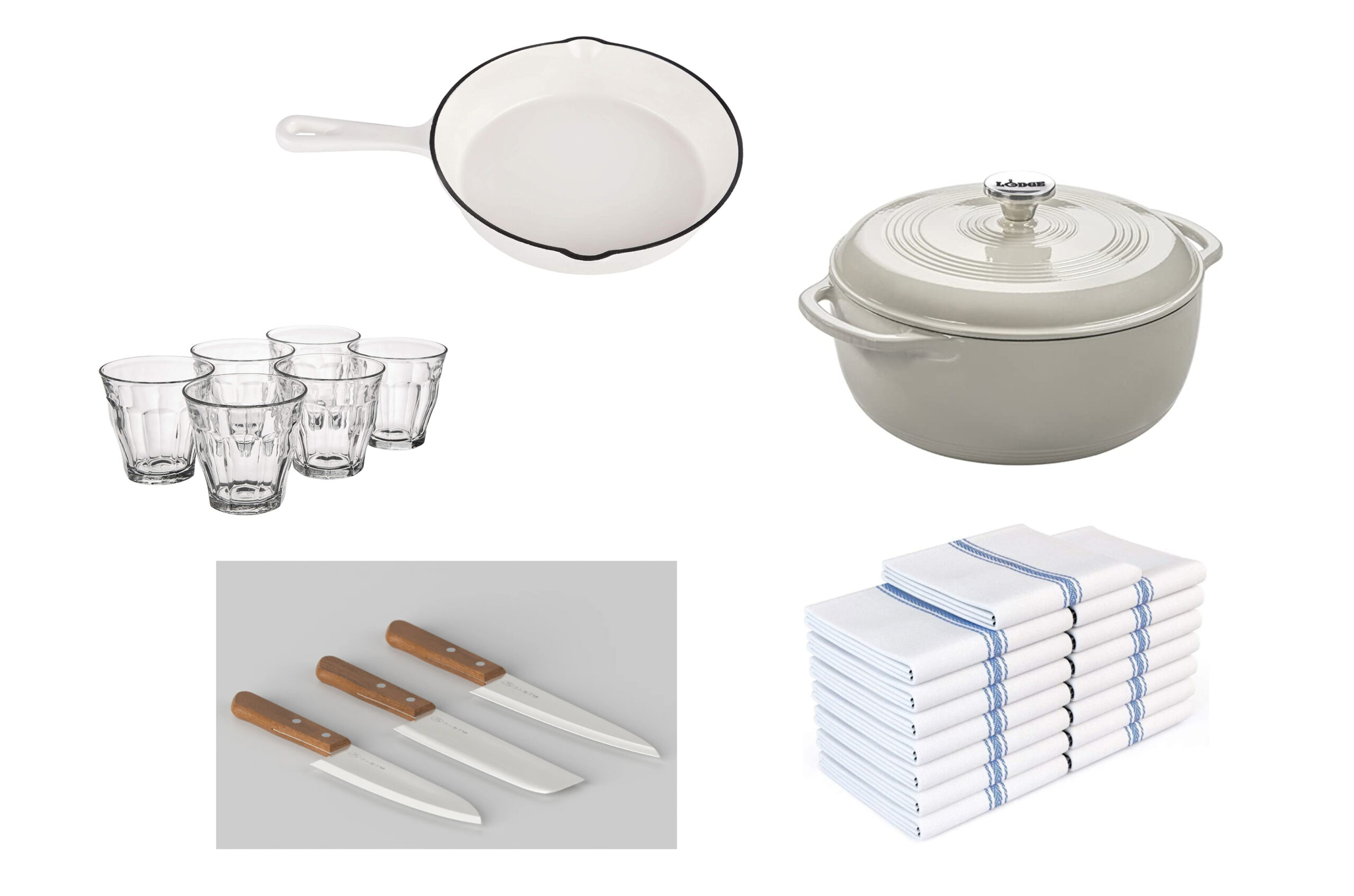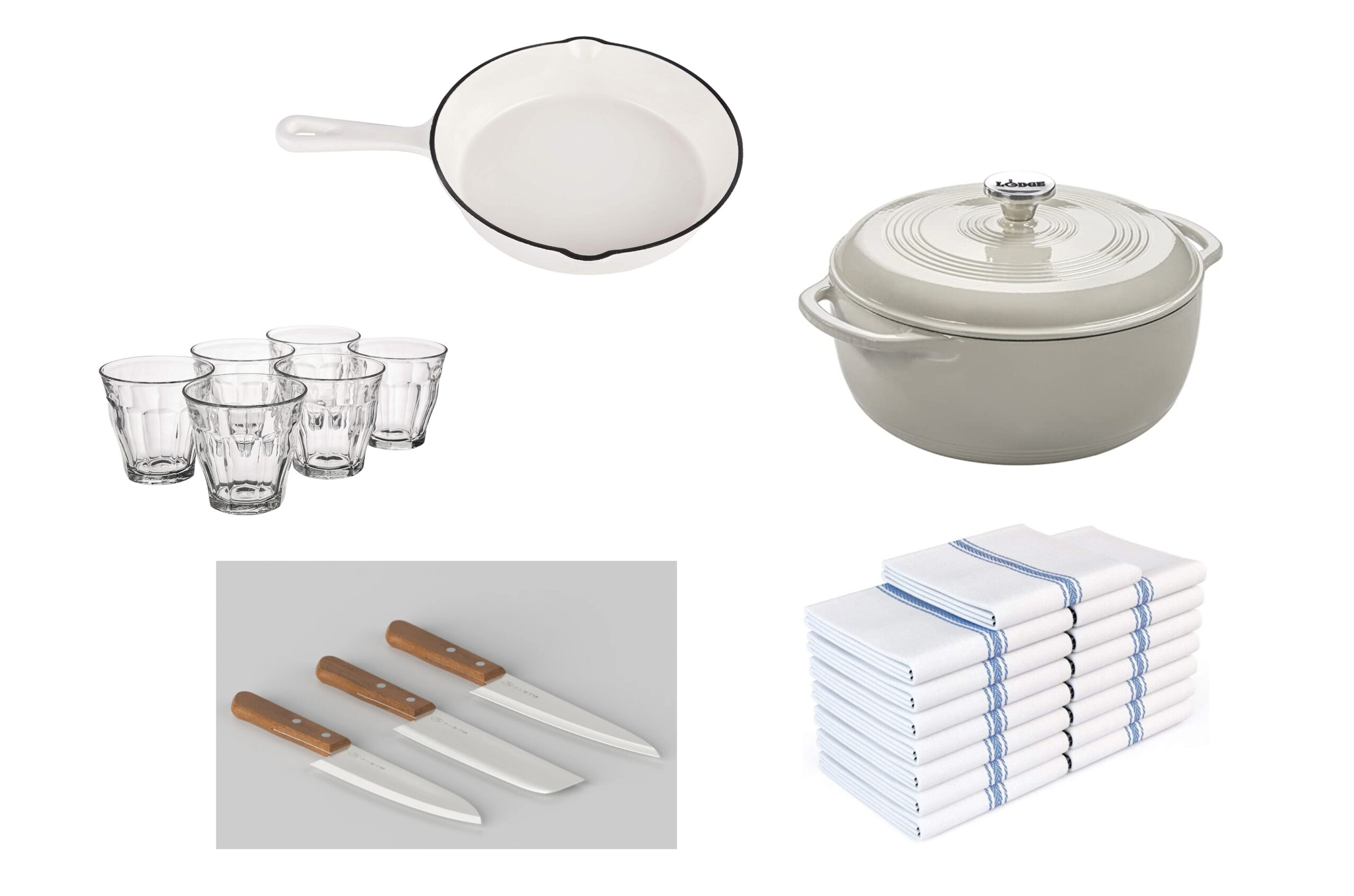 The little white skillet! This was out of stock on Amazon for a long time, but it's back. It's small (8 inches), durable, cute, and I cook eggs in it a lot. You just need enough fat so it doesn't stick to the enamel. But it's great! I love the style and its heftiness.
Classic French Tumblers. I LOVE THESE. If I'm not drinking wine out of my jam jars, these are my go-to. They look stylish on the table and and work for picnics outside, too. They're a total vibe, just lean in.
My Lodge dutch oven, oh honey. It's the absolute best. My mom bought it for me yeaaars ago so that I could bake my no-knead breads in it. And soups. And I've been in love with it forever. That's the oyster color (which is beautiful) but they do have other colors. Small investment, but long lasting and gorgeous in the kitchen!
Okay, you KNOW my undying love for Nakano. Their knives are top-notch and their stainless steel scissors are classic, durable and that good heavy. I've obsessed over their product for a couple of years now, so if you're in need of a GOOD SHARP knife, this is your go-to. They have sets, single knives, a sharpening kit, everything. I have a $25 voucher for you with the code BEVCOOKS! Their sale technically starts on the 19th, but I pulled some strings so that you guys could get early access before everyone else knows. So get on that!
And lastly, some good kitchen towels. The Food Network turned me onto these when we were shooting together, and I've loved them ever since. They have a classic French restaurant vibe, and aren't too expensive! Absorbent but not whatever that micro-nonsense is. These are good. Get you some!
TINY BIT OF MAKEUP BECAUSE MAKEUP: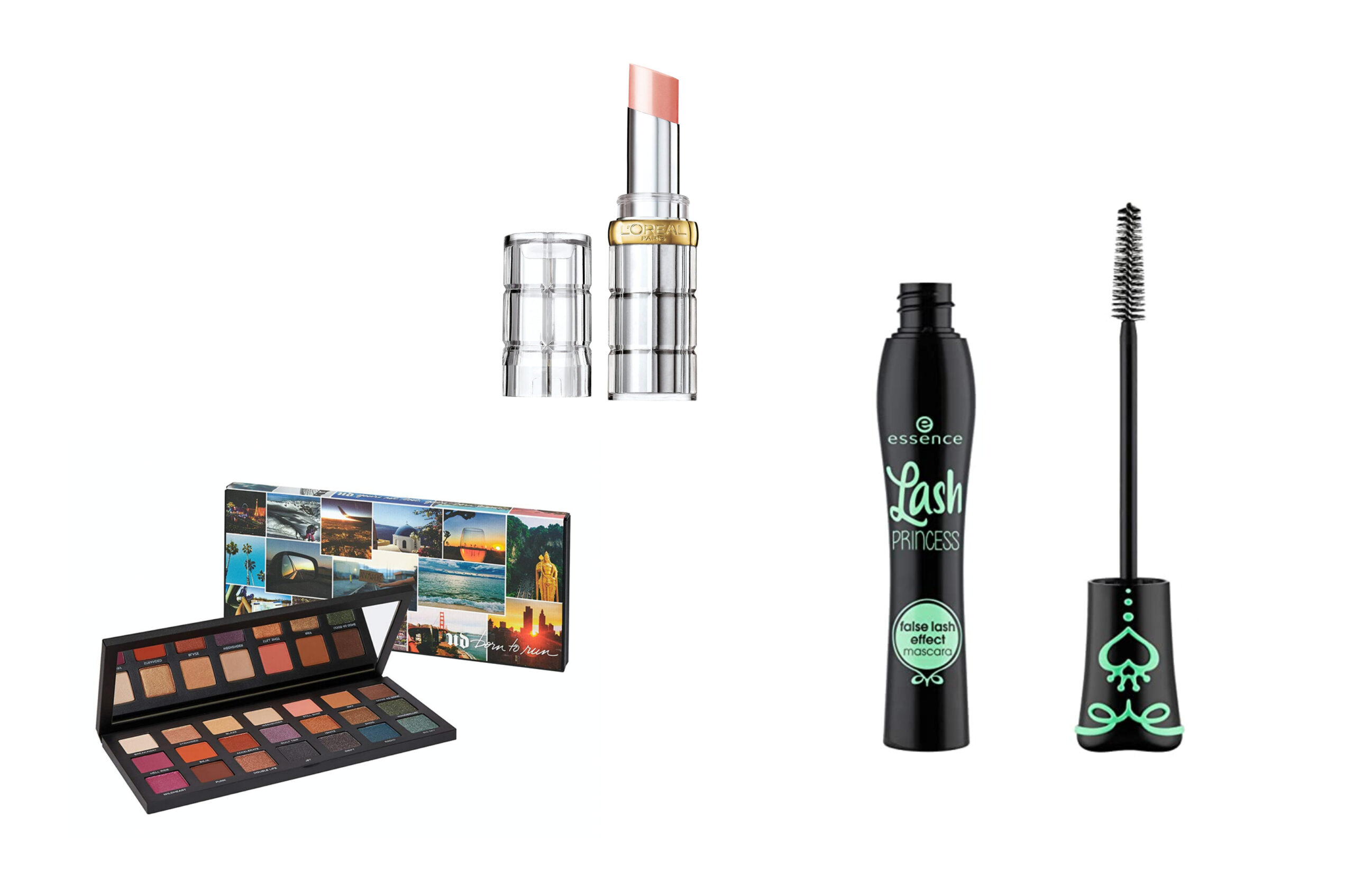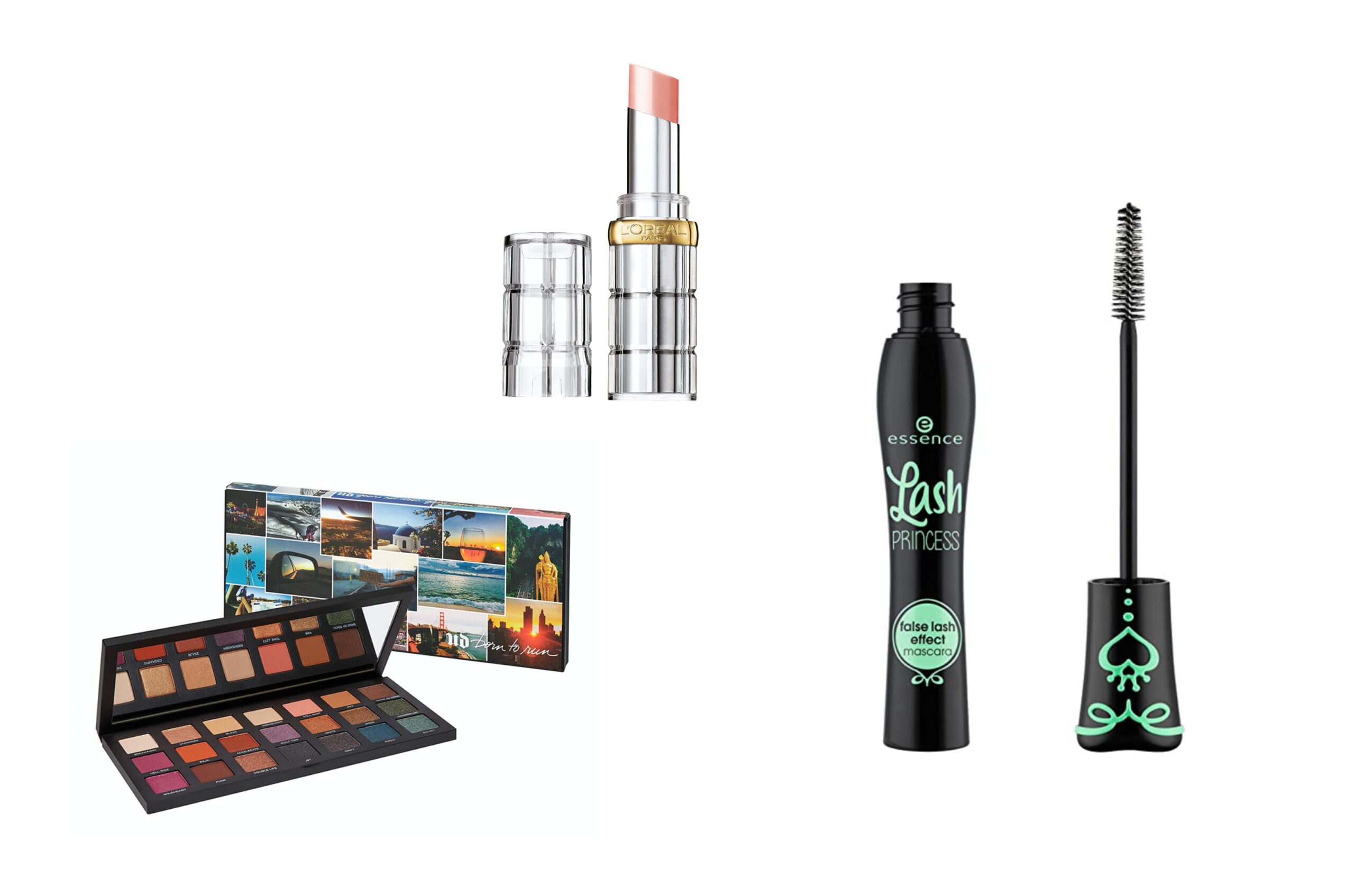 A pale peachy lip! Yes, it's cheap, but it's also super pretty so don't knock it. It looks super gorgeous under a little shine, too. Stocking stuffer? I think so.
So this is my Urban Decay eyeshadow palatte that I've had for quite some time. It's a good mix of browns, charcoals, golds, and super lights. I really dig it. A lot of you ask about my eye makeup, so hopefully this is helpful if you're in the market.
And my go-to (seriously) Lash Princess (haha) mascara! It's nothing fancy (hi, five bucks), but it gets the job done, sugar pot roast.
If you have any other makeup questions (again, could have gone bonkers but I didn't to drive you all completely mad), ask away!
FOR ZEE KIDS: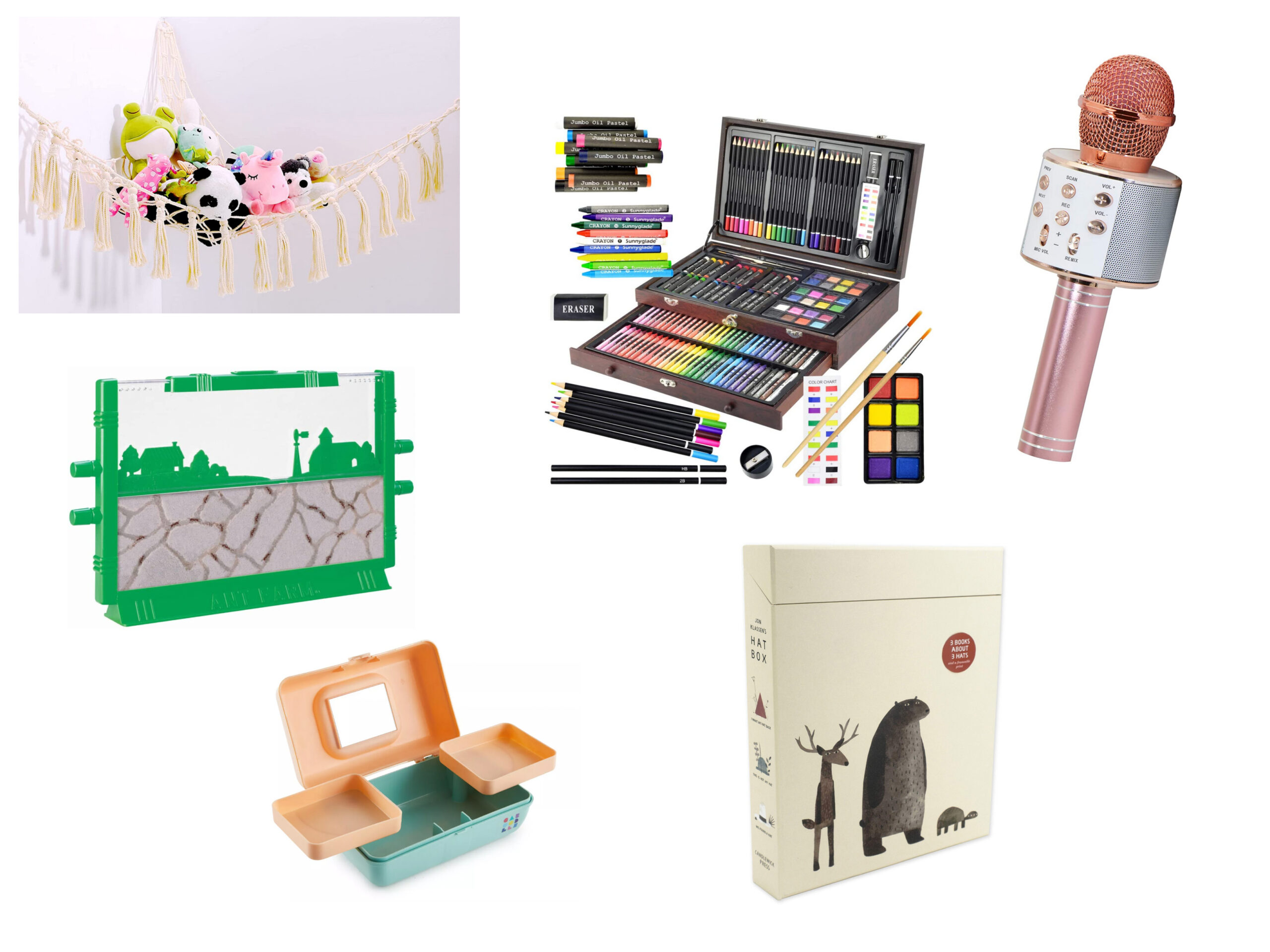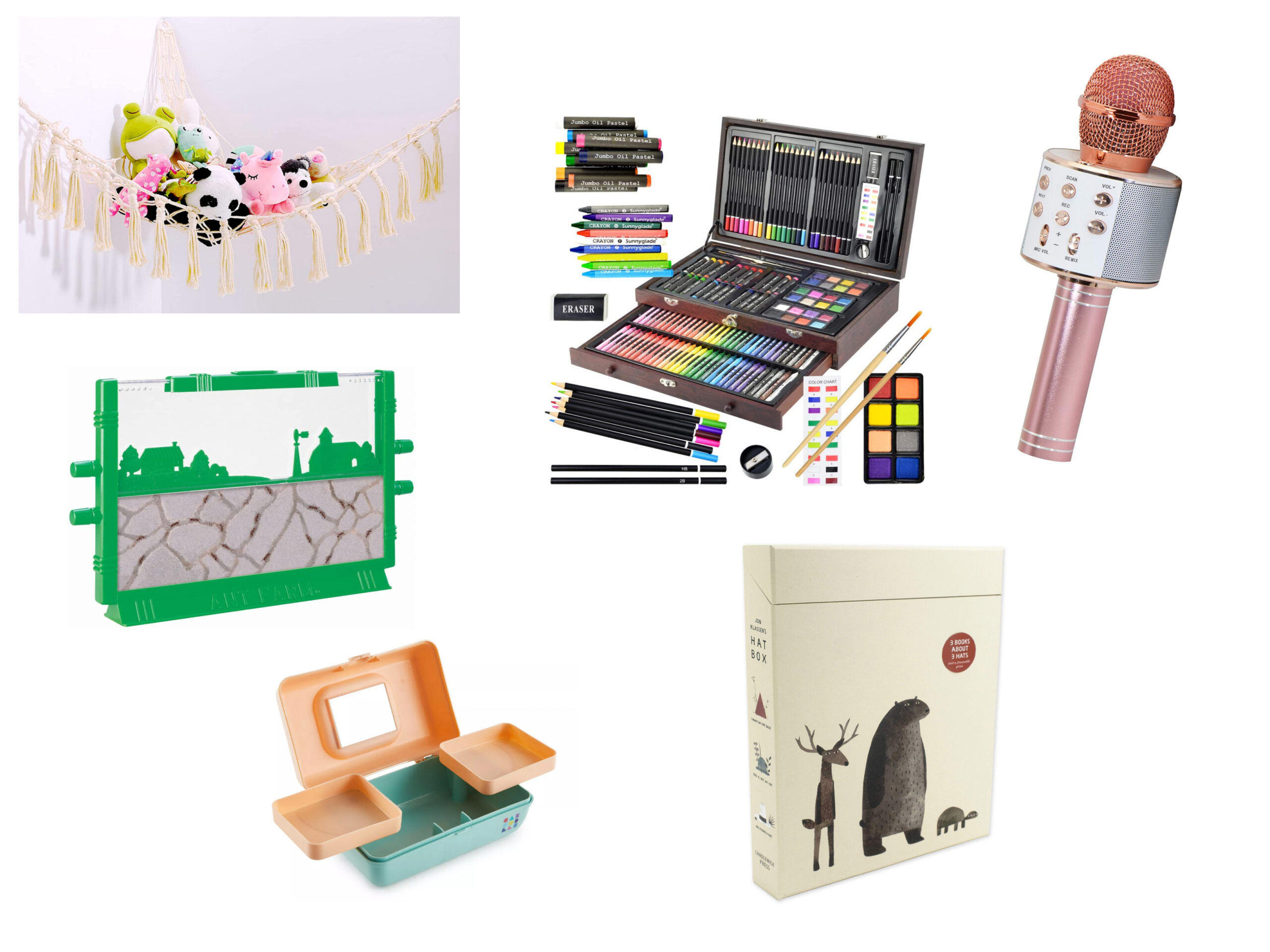 A stuffy hammock! You're probably way past this stage, but we are not. They are still stuffy obsessed, and I'm trying to just go with it. I like this one because of the bohemian dream catcher look. If anything, it keeps the mess off the floor and against the wall. And semi cute. 😉
A GREAT art supply set. This one has everrrrryyyything. And it's only $30 bones. We have it and I love how organized it stays. Good stuff, if your kids are into art!
A pink microphone. This is on Nat's list this year, and I'm apologizing to myself (and the internet) publicly in advance.
A retro ant farm! You know how into bugs my kids are? It's distressing. But I can (sort of) handle ants, so this is where we are in life. Low-level entomologist flex?
Speaking of retro, how about this caboodle? Nat has one but of COURSE she keeps fossils and rocks in it. That's my girl. 🙂
Ohhhhhh, the Jon Klassen Hat Box set. Will's mildly obsessed with any and all things Jon Klassen, and these books are not only stylish, but hilarious. We've had this set for two years and it still delivers. Highly recommend.
LIFESTYLE, OKAY?: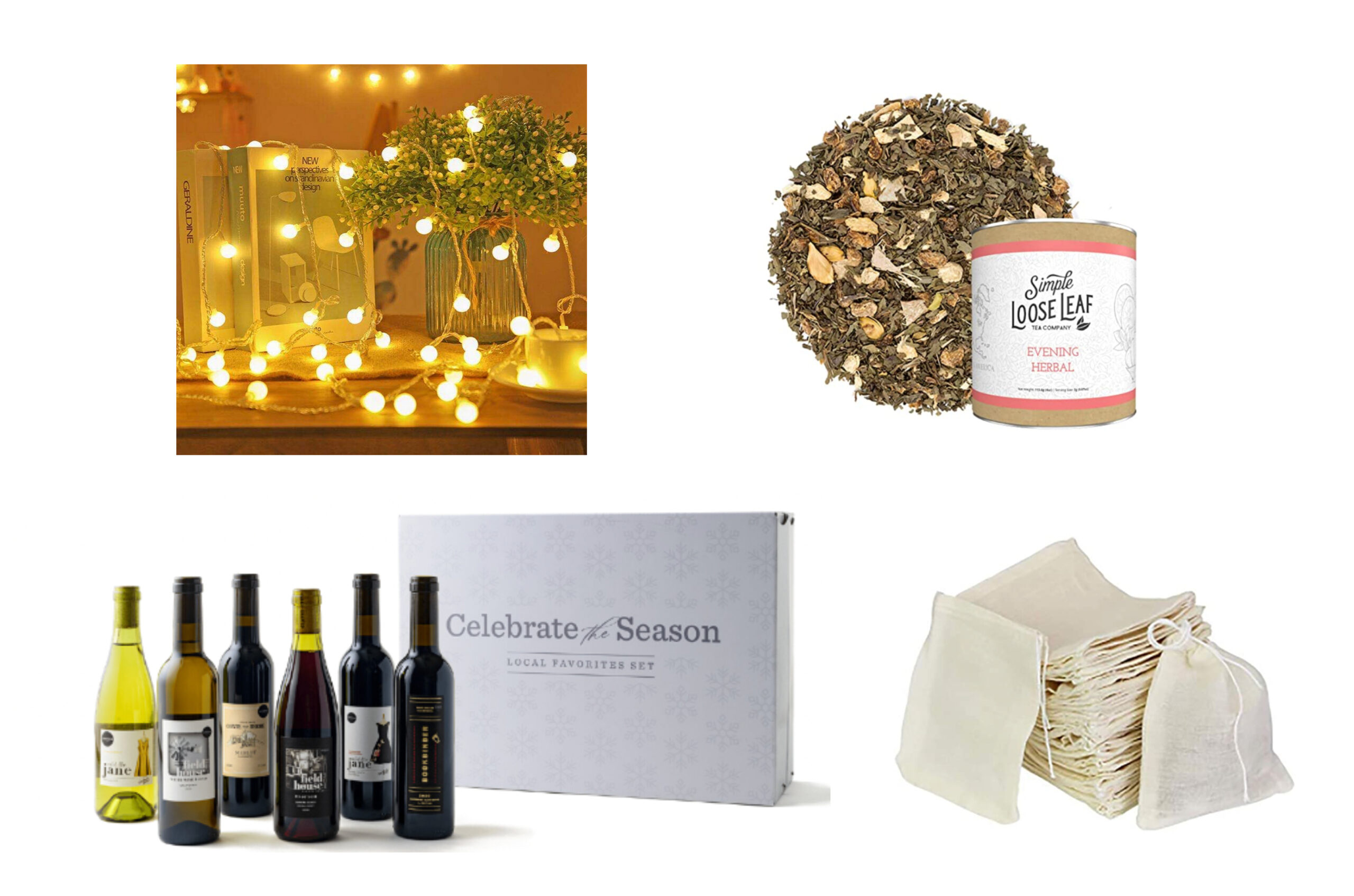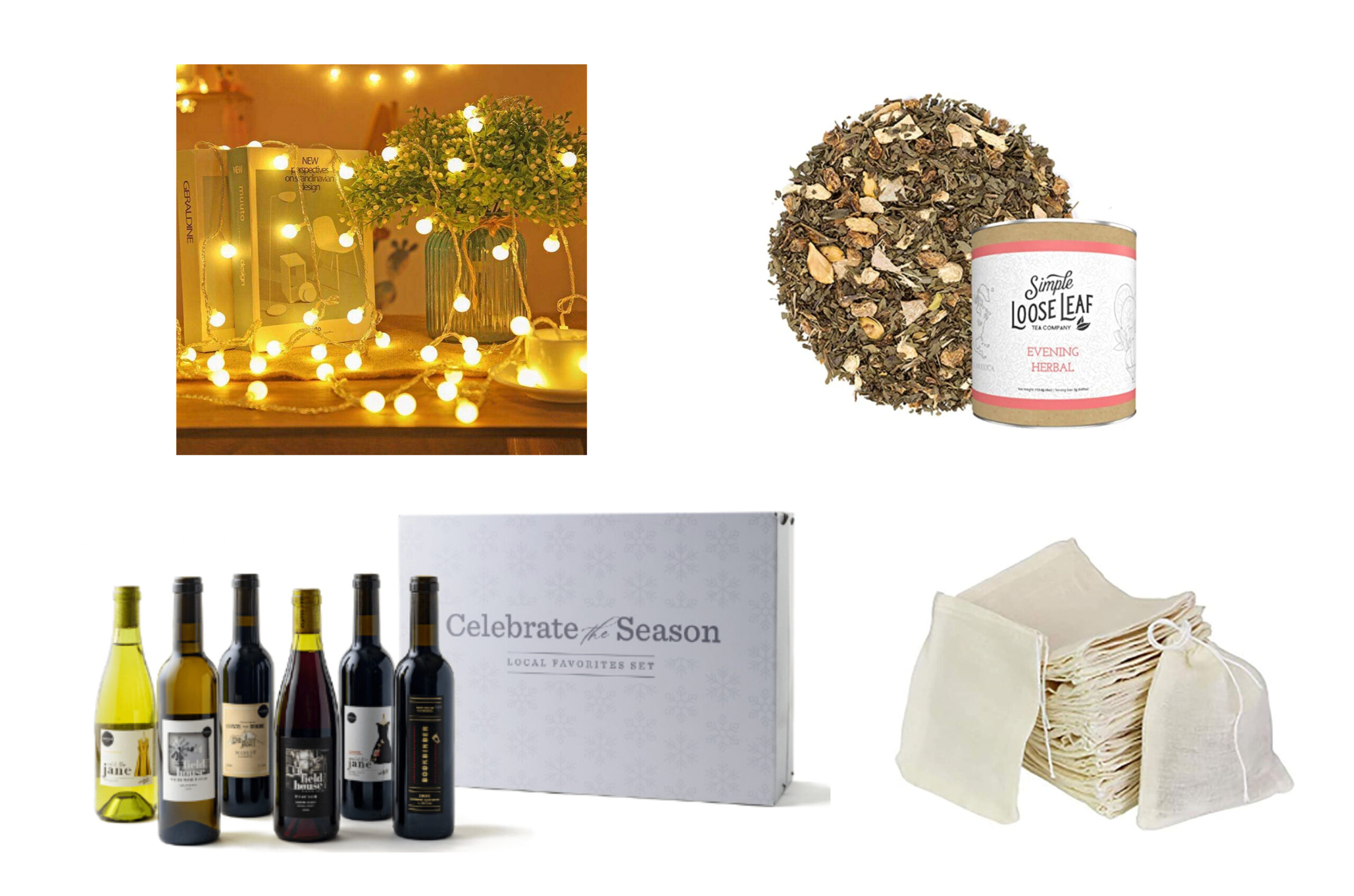 This is the last section, so you can breathe now.
This is also a little hokey, and might not even be "gifty" but who cares. I love them. Mini Globe lights! I hang these in room corners and it just instantly gives the space a glow. A mood. A cozy vibe. Maybe buy these for yourself and call it a day?
Herbal Tea! But loose leaf, so that's why I'm including the cute little mesh bags that go with it. The exact flavor that I have is out of stock, but there are a lot to pick from. I pour the tea into a big vintage pickling jar and place the bags right next to it on top of my microwave. It's those little inviting (dorky) touches, ya know? I love it.
Lastly, wine! If you're looking for some clean crafted wine GIFT SETS, here you go, pigeons. Becca has something for every budget, and is more than happy to walk you through any questions you might have. I highly recommend this wine! It's something you can drink and not feel like complete garbage the next day. Win.
Here are a few more small business options for you, because there's nothing like small business support.
First of all, Golden and Pine is ALWAYS a beautiful place to shop. Always.
My girl Amanda at HomeSong Market! Her shop is beyond cozy and lovely.
Coco & Ives! STUNNING childrens clothing. (and a women's tee that I'll be showing you shortly) Actually, be on the lookout soon for a giveaway with them. It's gonna be goooood.
I'll also have a full blog post featuring Knack later this month. BIPOC-owned, Black-owned, women-owned shops that you curate into gift boxes. So fun. I'll show you more soon!
And that's a wrap! hahaha. Sorry. Let me know if you have any questions at all, and I'm happy to answer.
Did we survive that okay?