SUBS. But like, crispy chicken style. Did your ears perk up?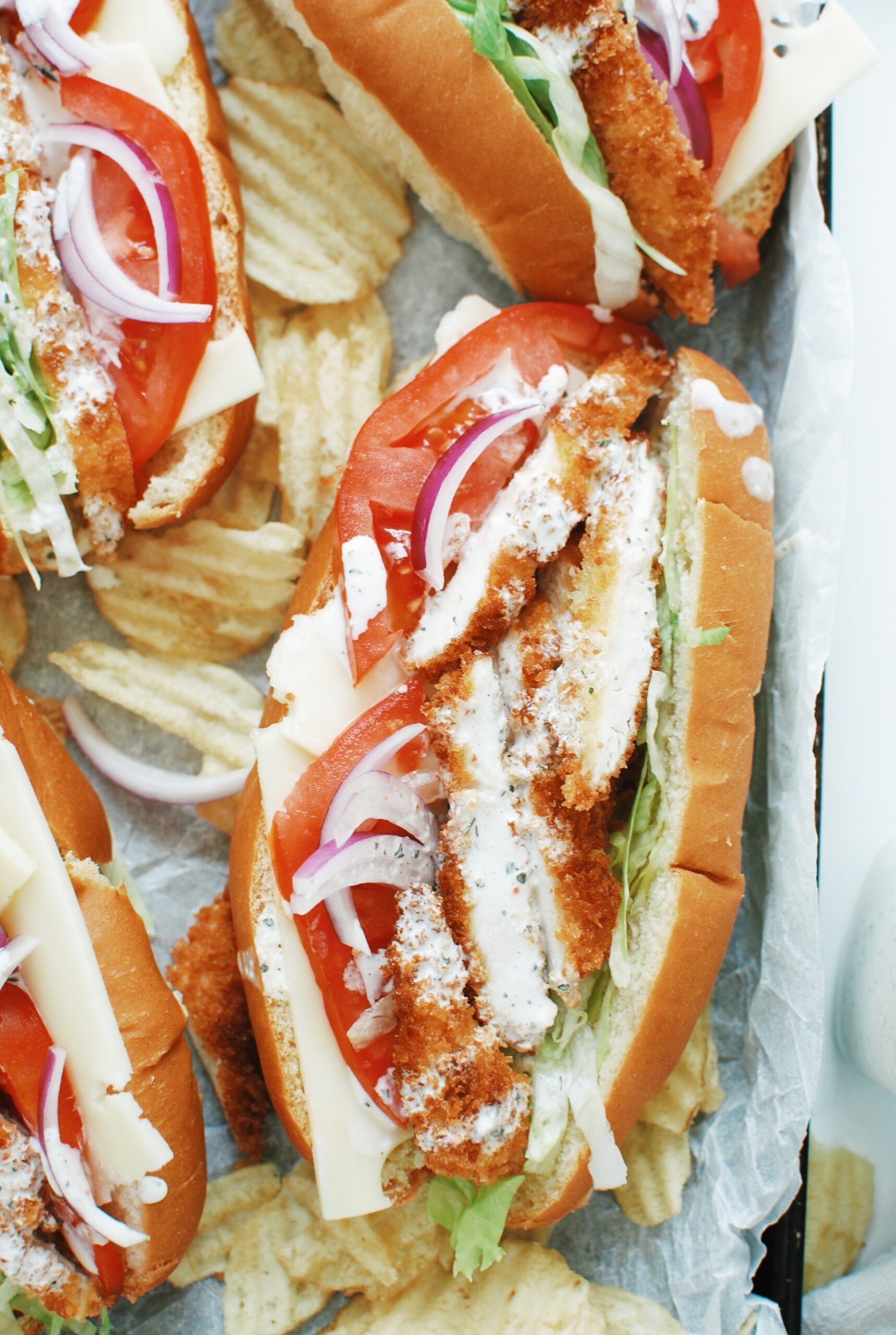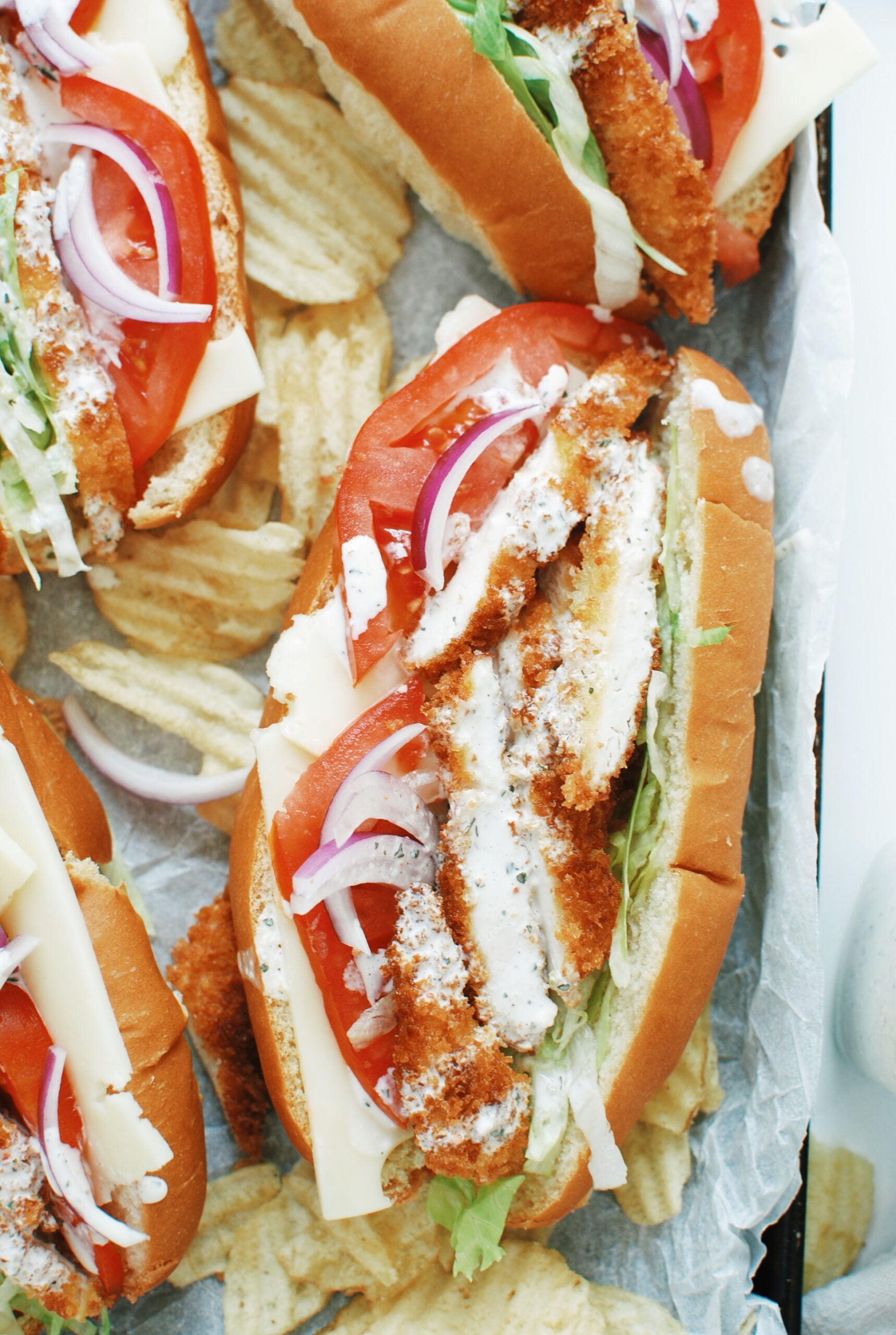 This is no-frill, which I'm all about right now. Nothing too over-the-top comforting, but not a salad either. Transition food! (<–not a thing)
Let us peepeth.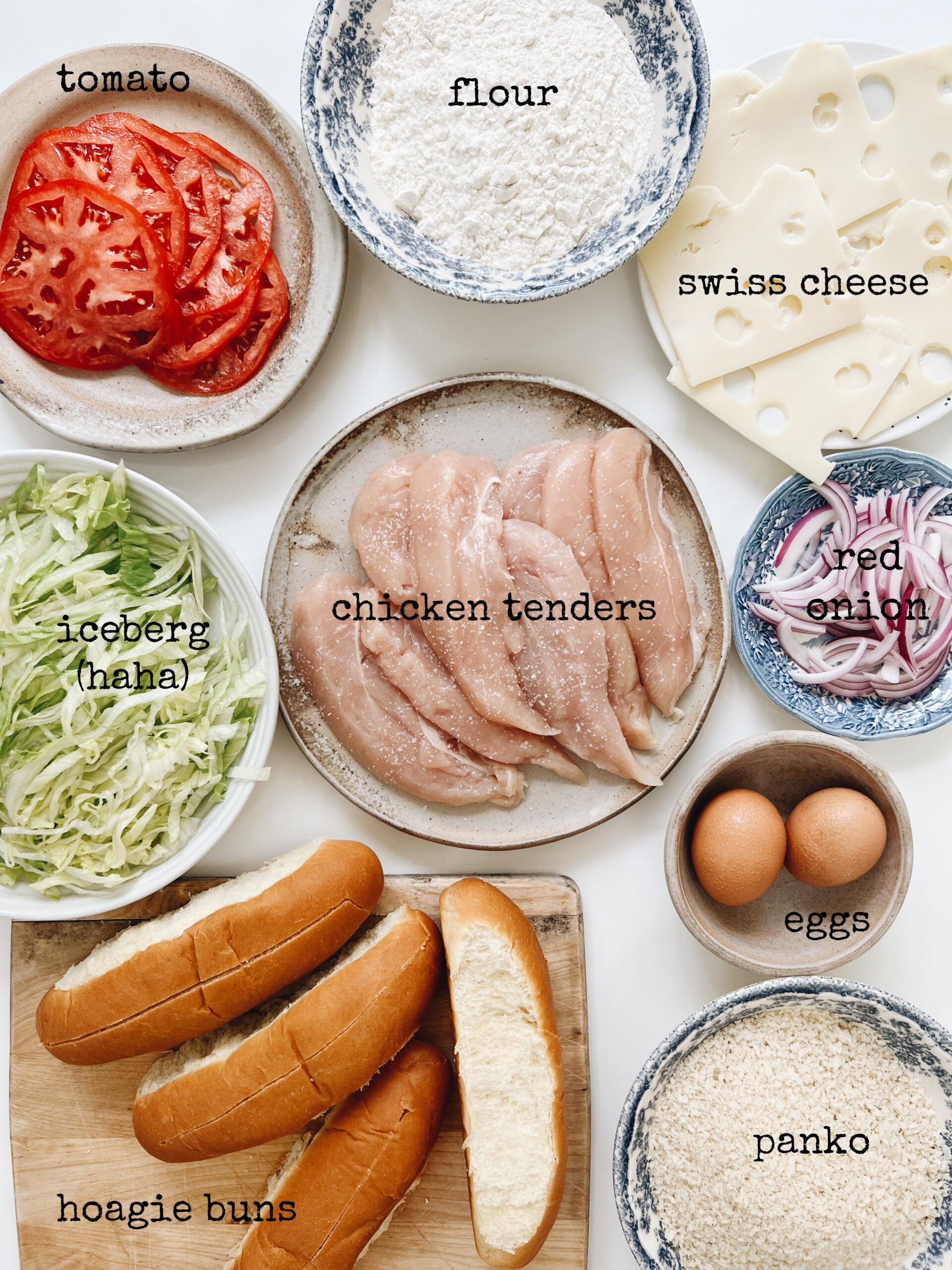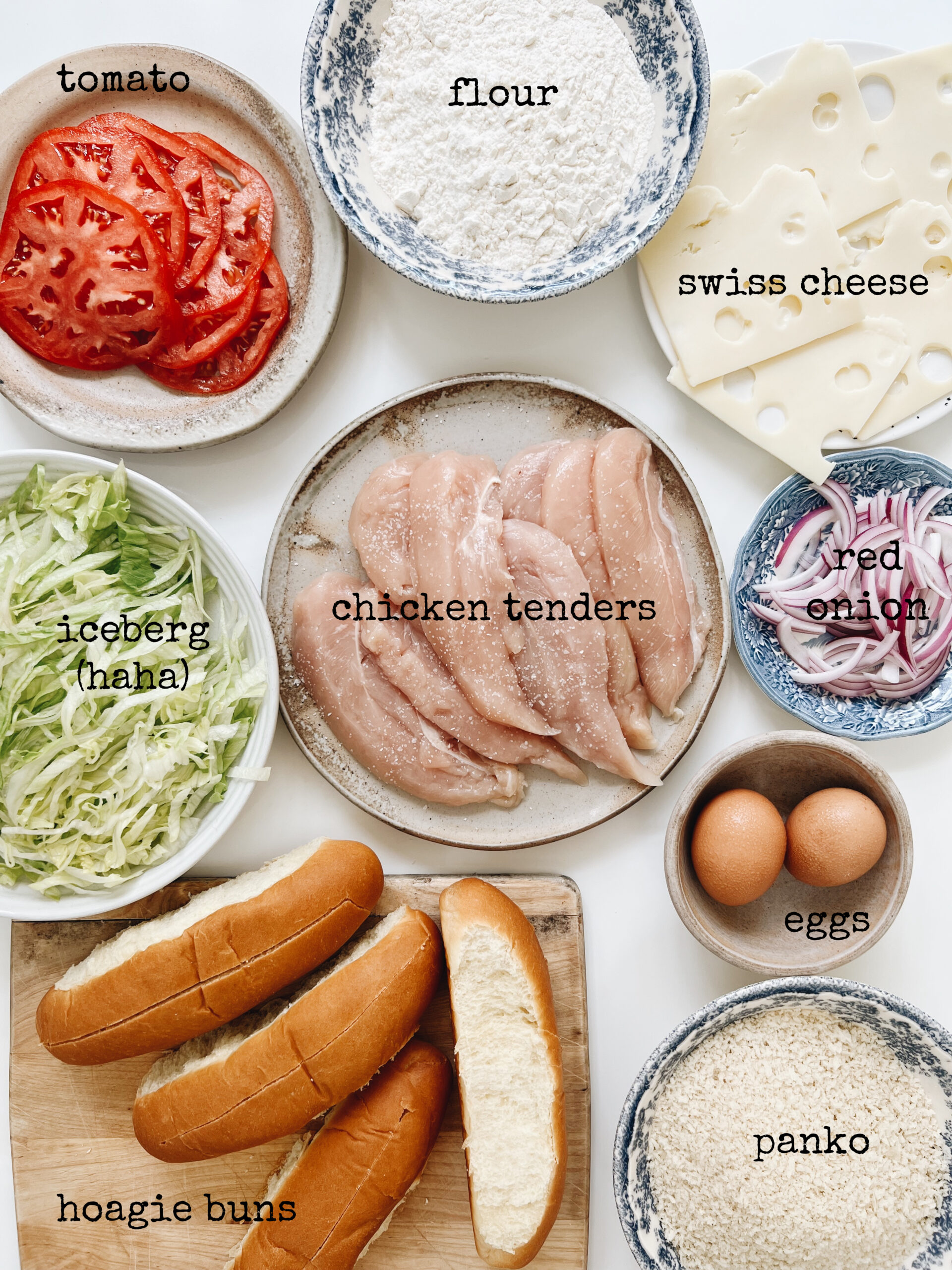 I went with iceberg lettuce because it made me giggle and I LIKE the crunch in this type of sub. Throw in romaine if your morals are more supreme than mine.
Okay let's get the chicken good and crispy.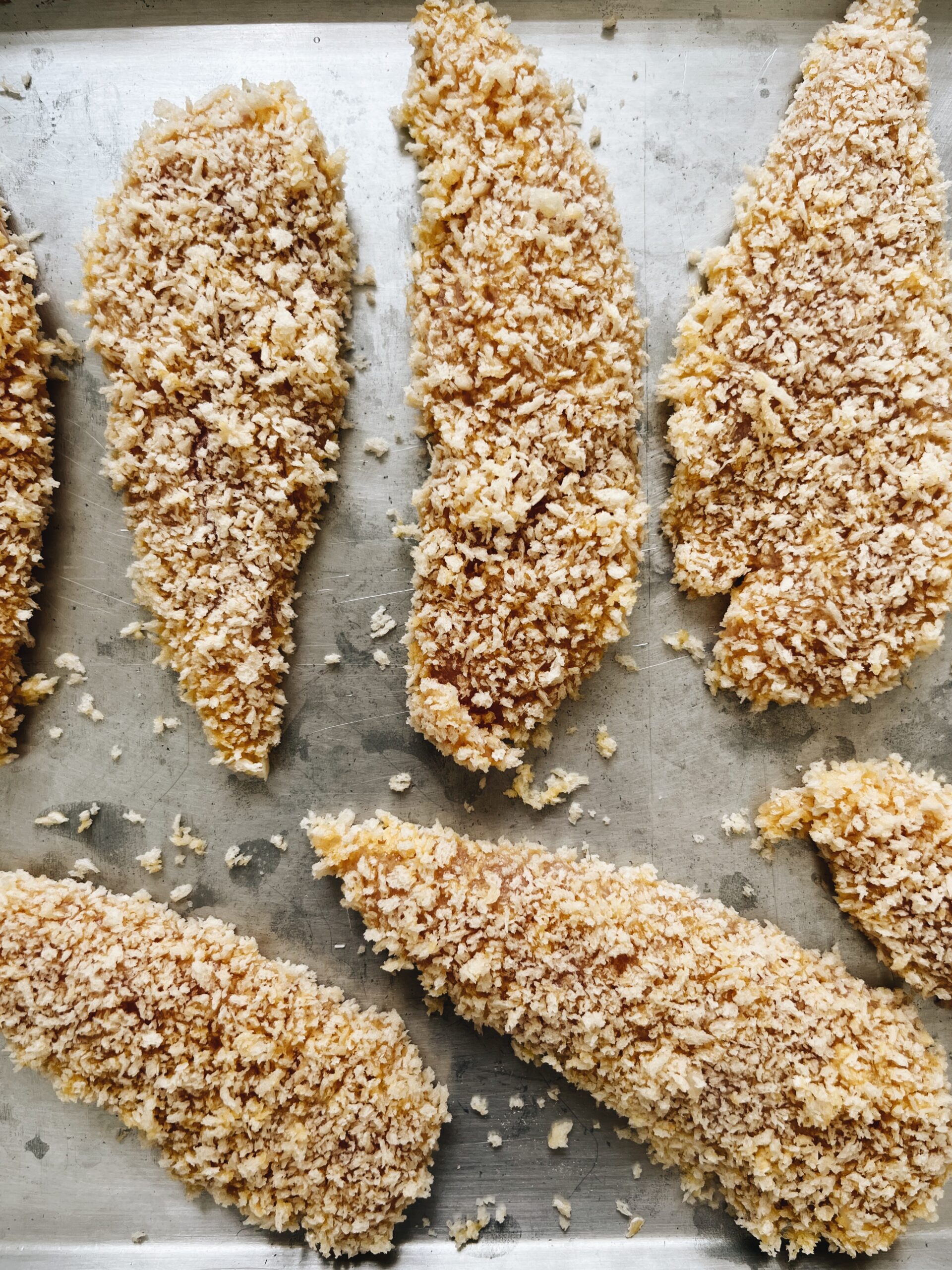 You know the drill: chicken tender gets dredged through some flour. Then the egg wash. Then the panko to coat. (season the panko with salt!)
We'll just arrange them on a baking sheet whilst we prepare the rest.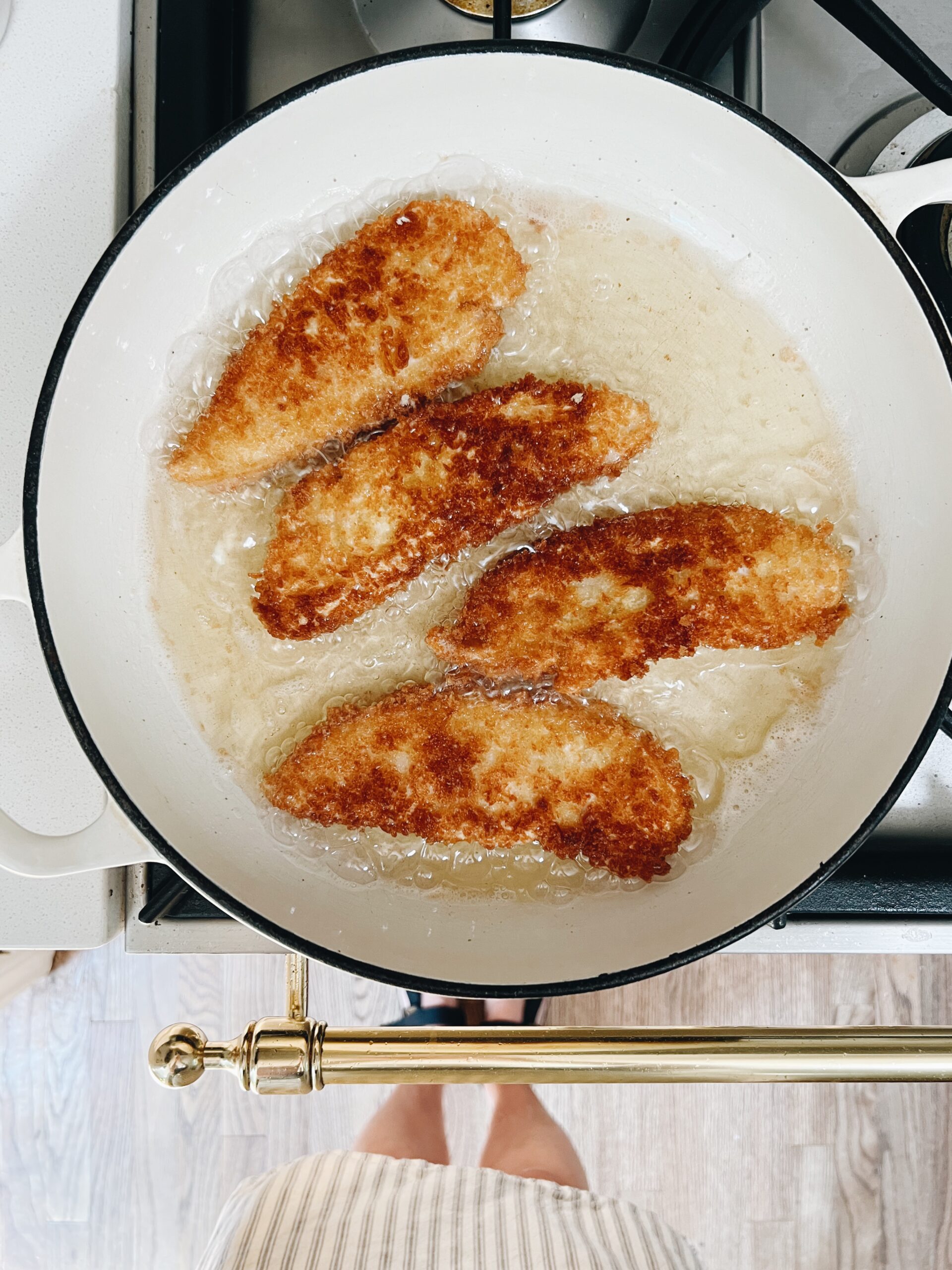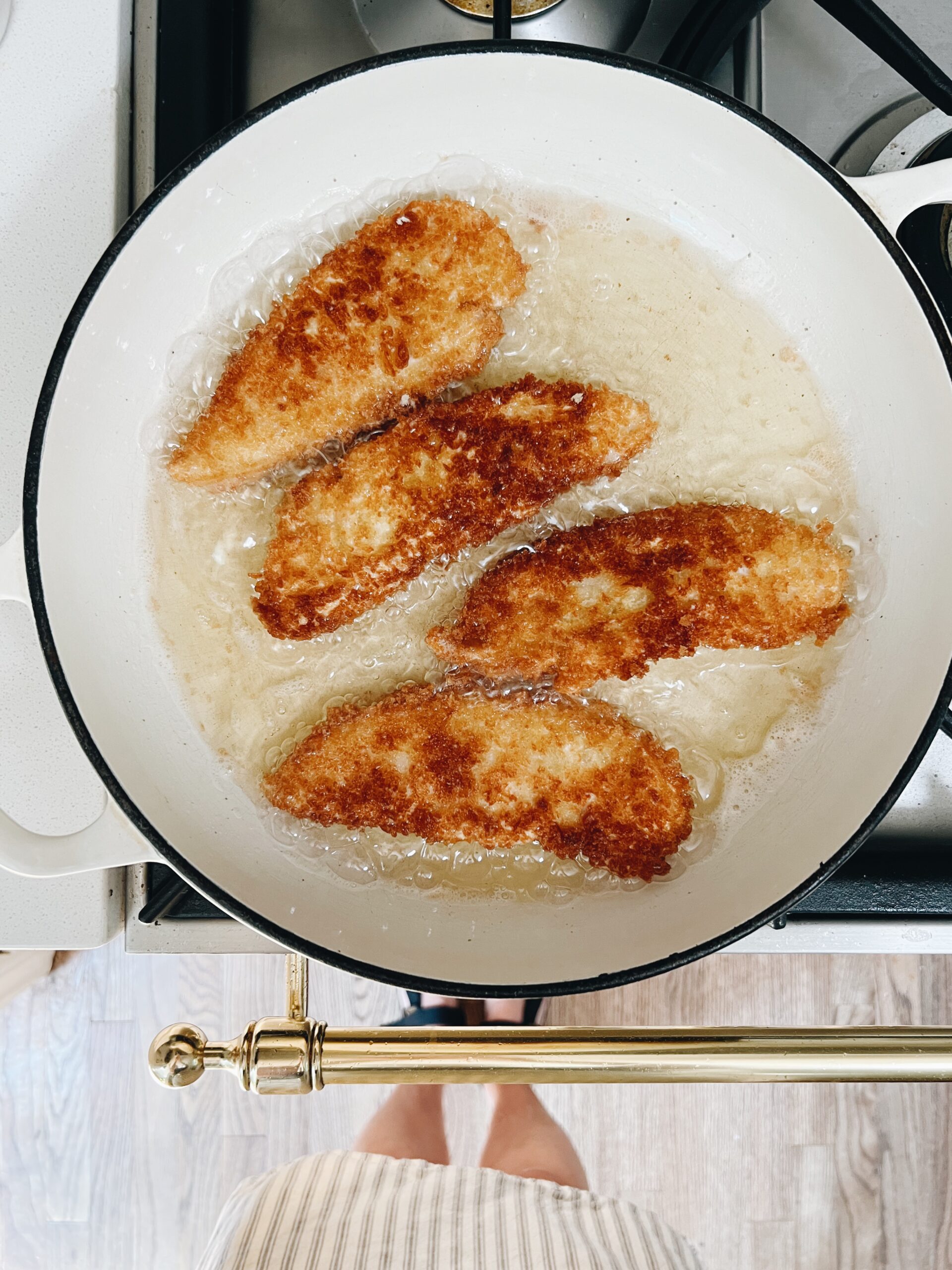 Then we just do a little shallow fry in some canola oil. Three minutes per side on a medium heat. It's perfect. Get it golden brown and call her good.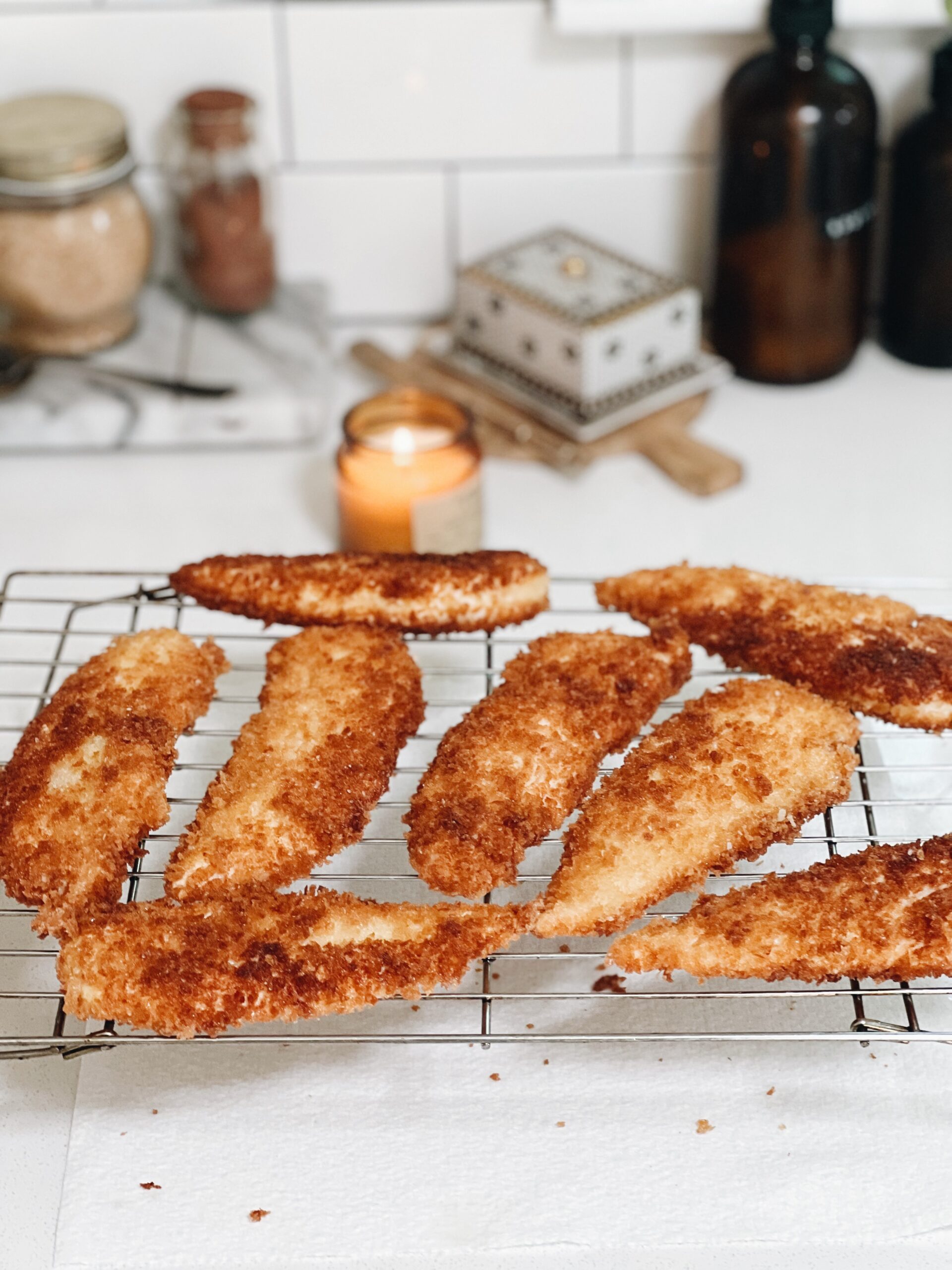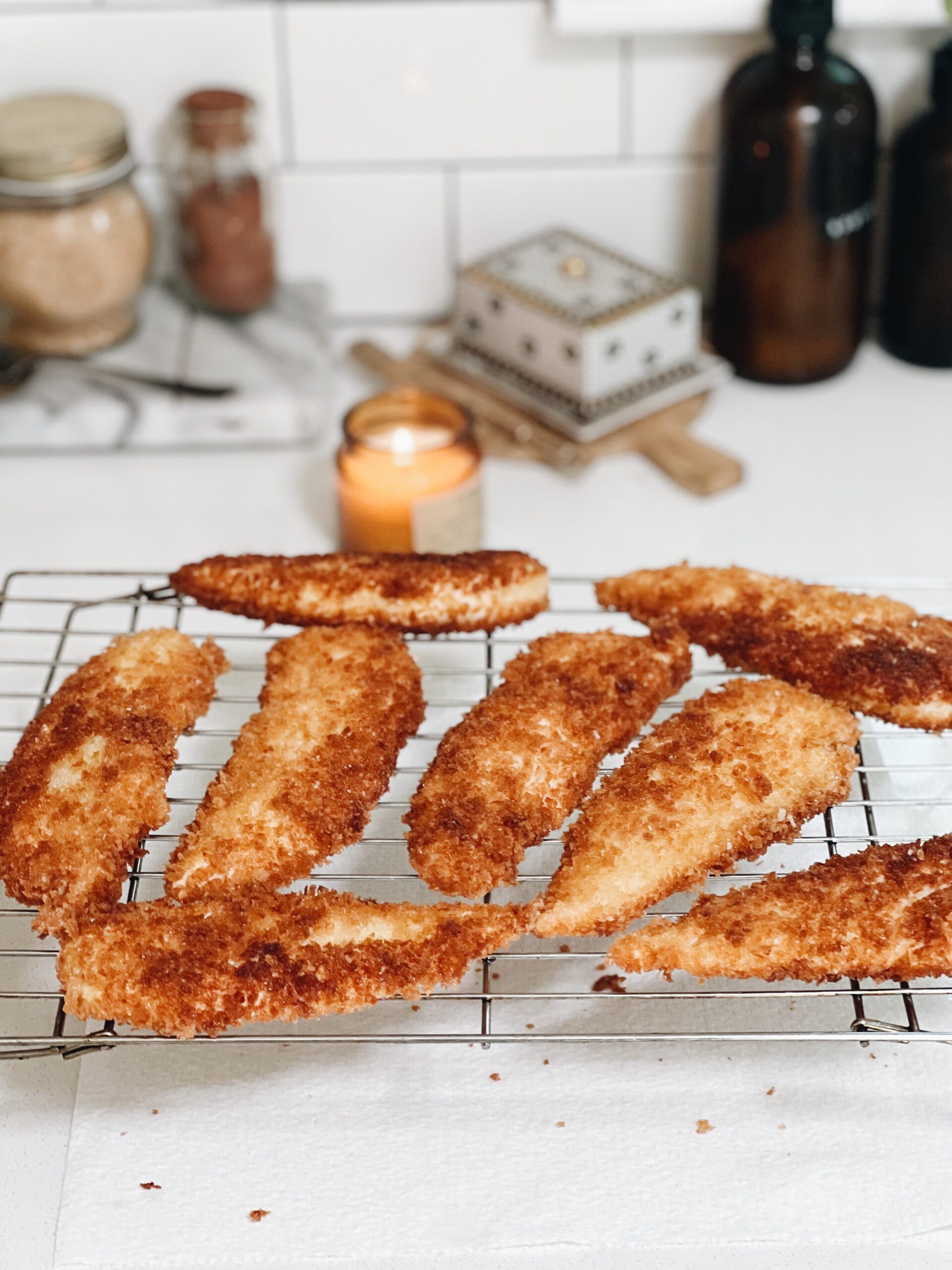 This is what I do when I fry little chickens like this. I put paper towels on the counter and a wire rack above it. So the grease can fall through and land on the towels. Pretty smart, right?
Hello?
. . . he . . . hello?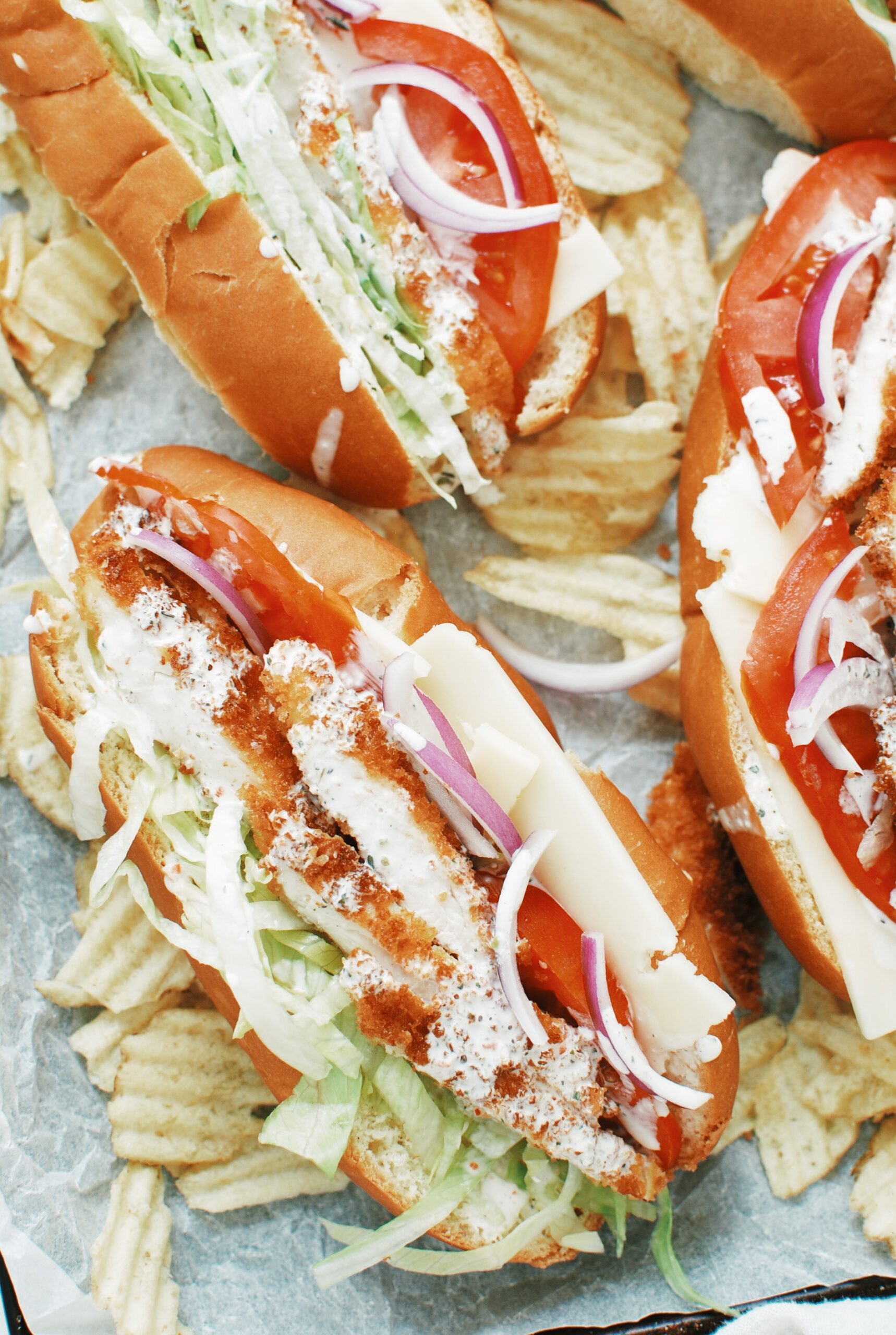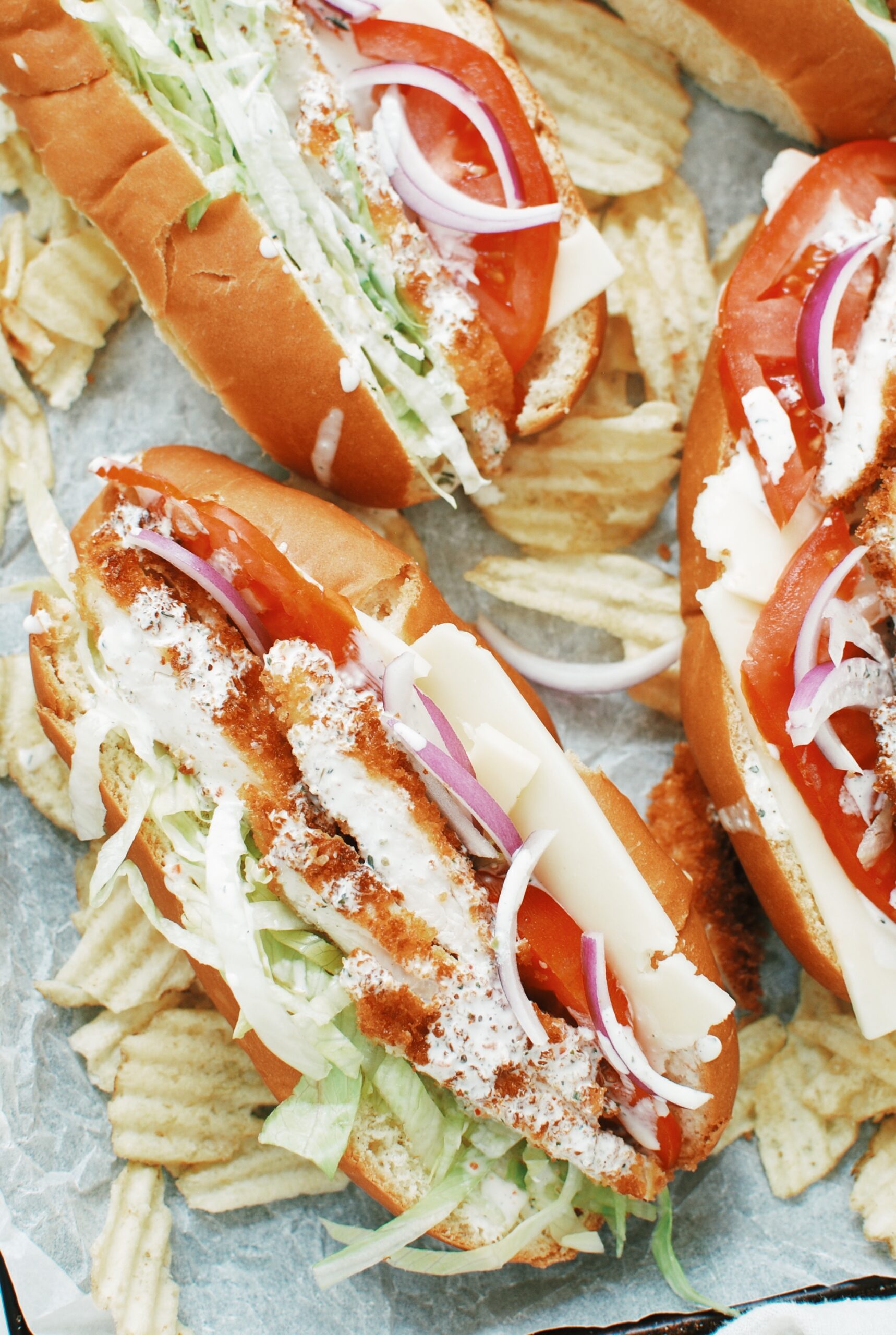 The we looooooad, bay-buh. The toasted buns, some sliced chicken, shoved-in shredded lettuce, a bit of swiss and tomato. And ranch dressing to drizzle!
Okay, I've been making my own ranch lately with my friend Anna, and it's better than anything. It's the Penzeys recipe on the back of their ranch seasoning jar. Heaping Tbs. ranch seasoning + 1 Tbs. water. Let it sit five minutes. Then whisk in 1/2 cup buttermilk + 1/2 cup mayo. The end. SO perfect. Runny and vibrant. I'll never not make it again.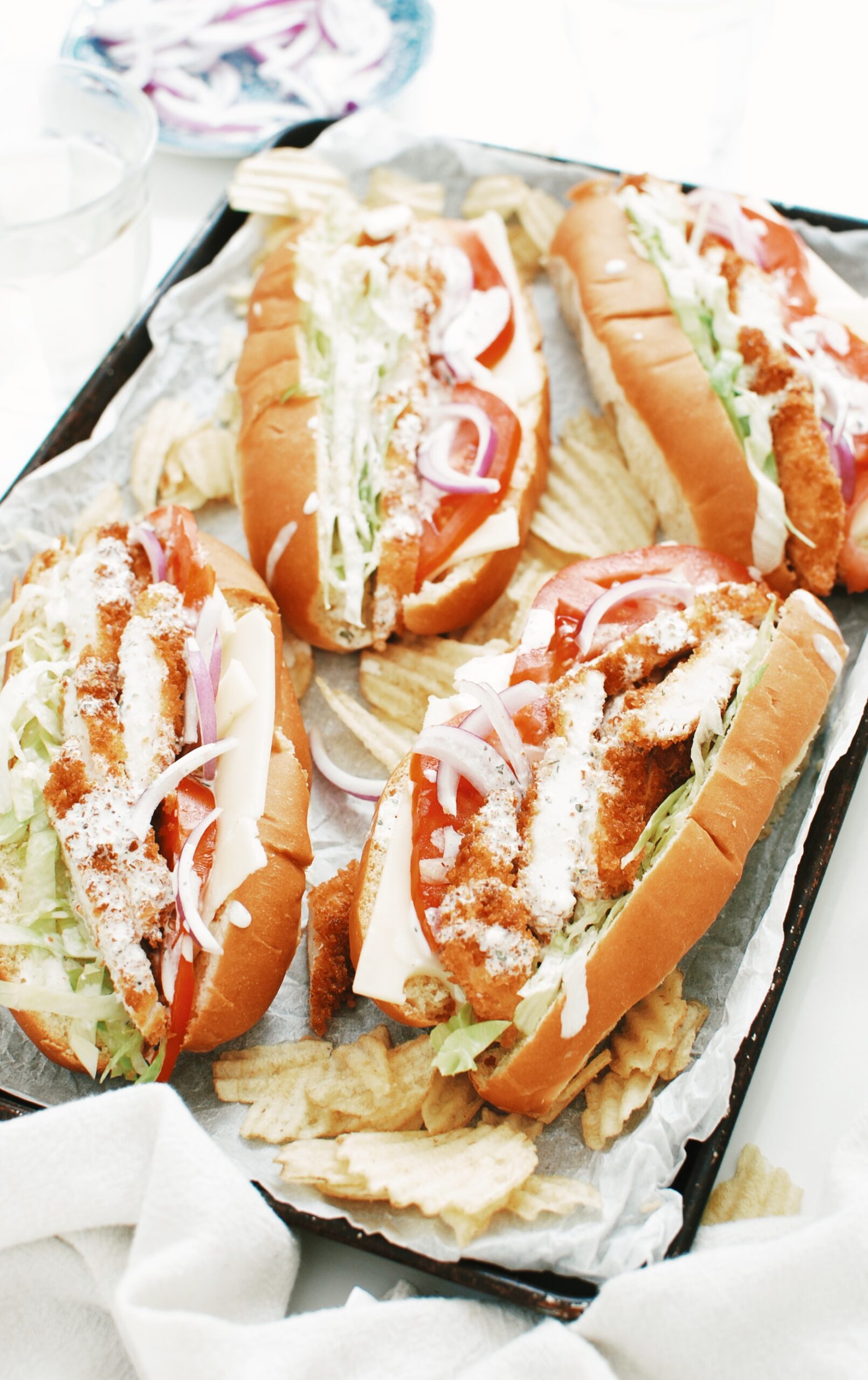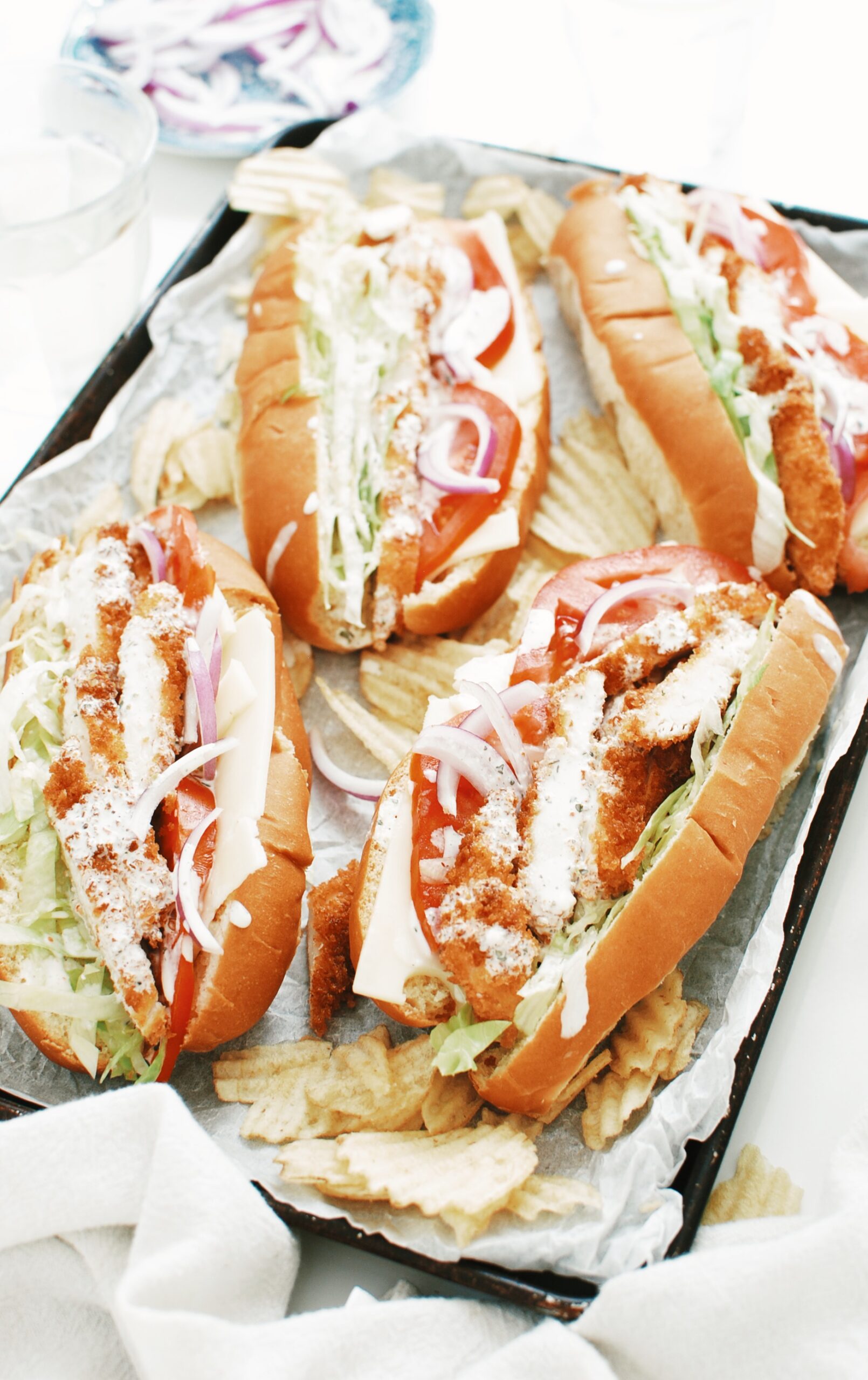 This is priiiime back-to-school grub right here. No one at your table, and I mean NO ONE will give you shade.
Try them this week! I dare you.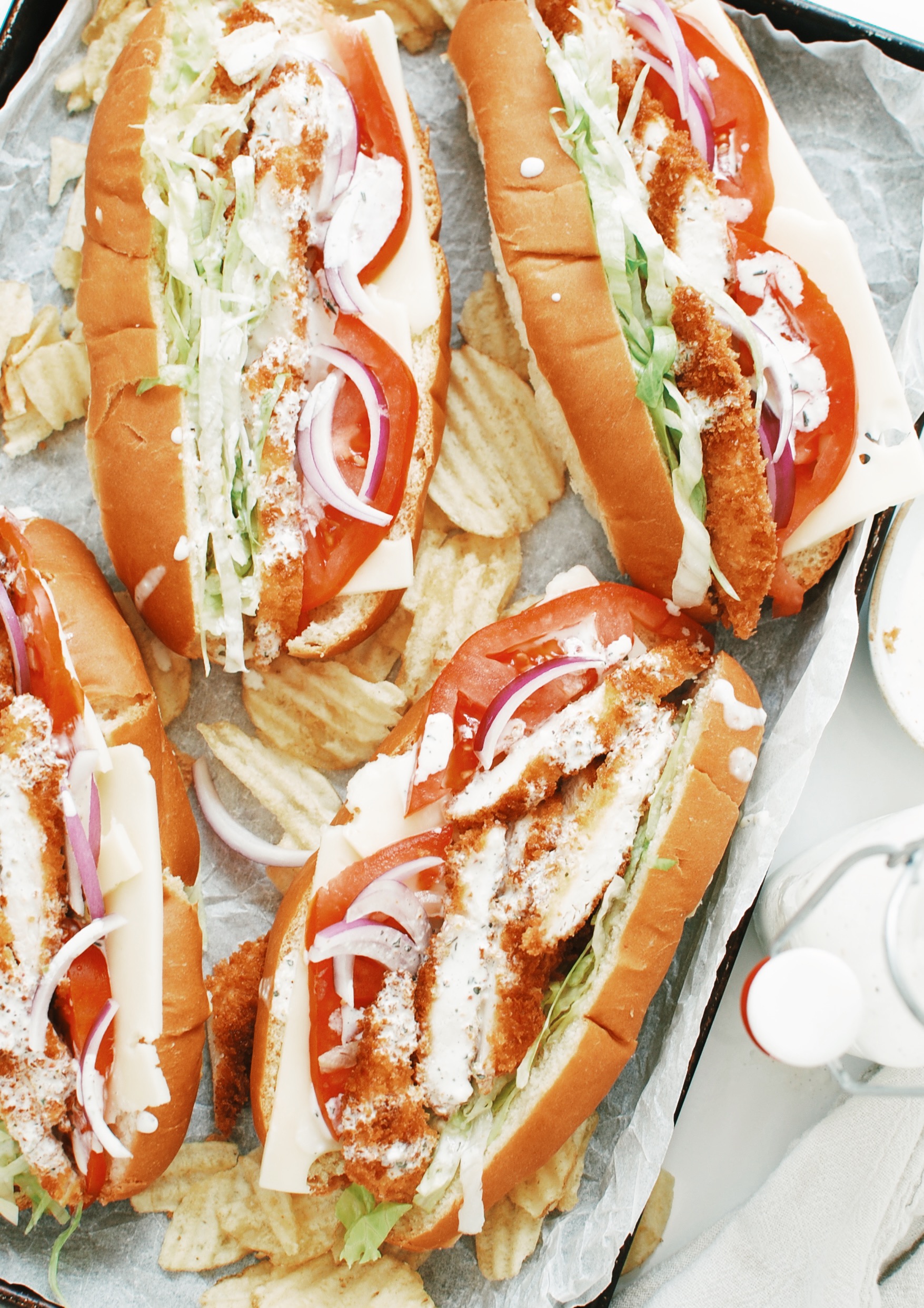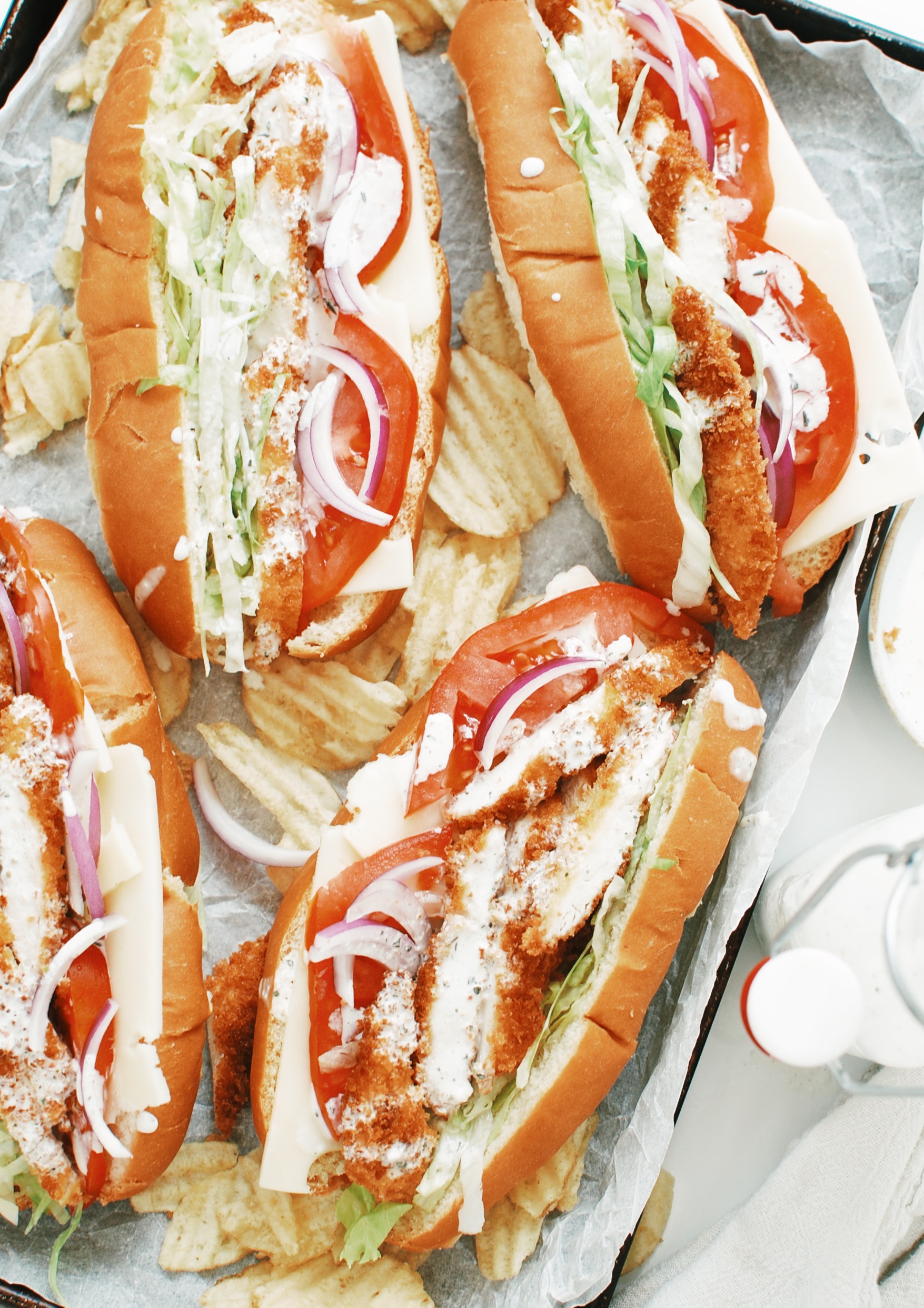 Double dog.
Ingredients
1.25 pounds chicken tenders
2 eggs
1/2 cup all-purpose flour
1 cup panko
1 sub buns, split (top, side, it doesn't matter), lightly toasted
2-3 cups shredded iceberg lettuce
4 slices Swiss cheese
4 slices tomato (cut in half to fit the sub)
1 cup canola oil
Ranch dressing, to drizzle
Instructions
Lightly beat the eggs in a shallow bowl. Place the flour in another shallow bowl, and the panko in another. Season the panko with a good pinch of salt.
Lightly dredge each chicken tender through the flour, then through the egg wash, then through the panko to coat. Place the tenders on a baking sheet while you prepare the rest.
Bring the oil to a medium heat in a wide skillet. Place the tenders in the oil and shallow fry each side for three minutes, until you get a nice golden brown. You'll have to cook two batches here. Place on a wire rack with paper towels underneath to drain the oil. Let the chicken rest for a few minutes, then slice into diagonal strips.
Then we load! Into each toasted bun we'll layer the chicken, iceberg lettuce, Swiss cheese and tomato. Drizzle each sub with ranch dressing and serve immediately. Chips and pickles on the side? Sure!
Makes four sub sandwiches. But you'll have leftover chicken, so make more if you want!
7.8.1.2
596
https://bevcooks.com/crispy-chicken-subs/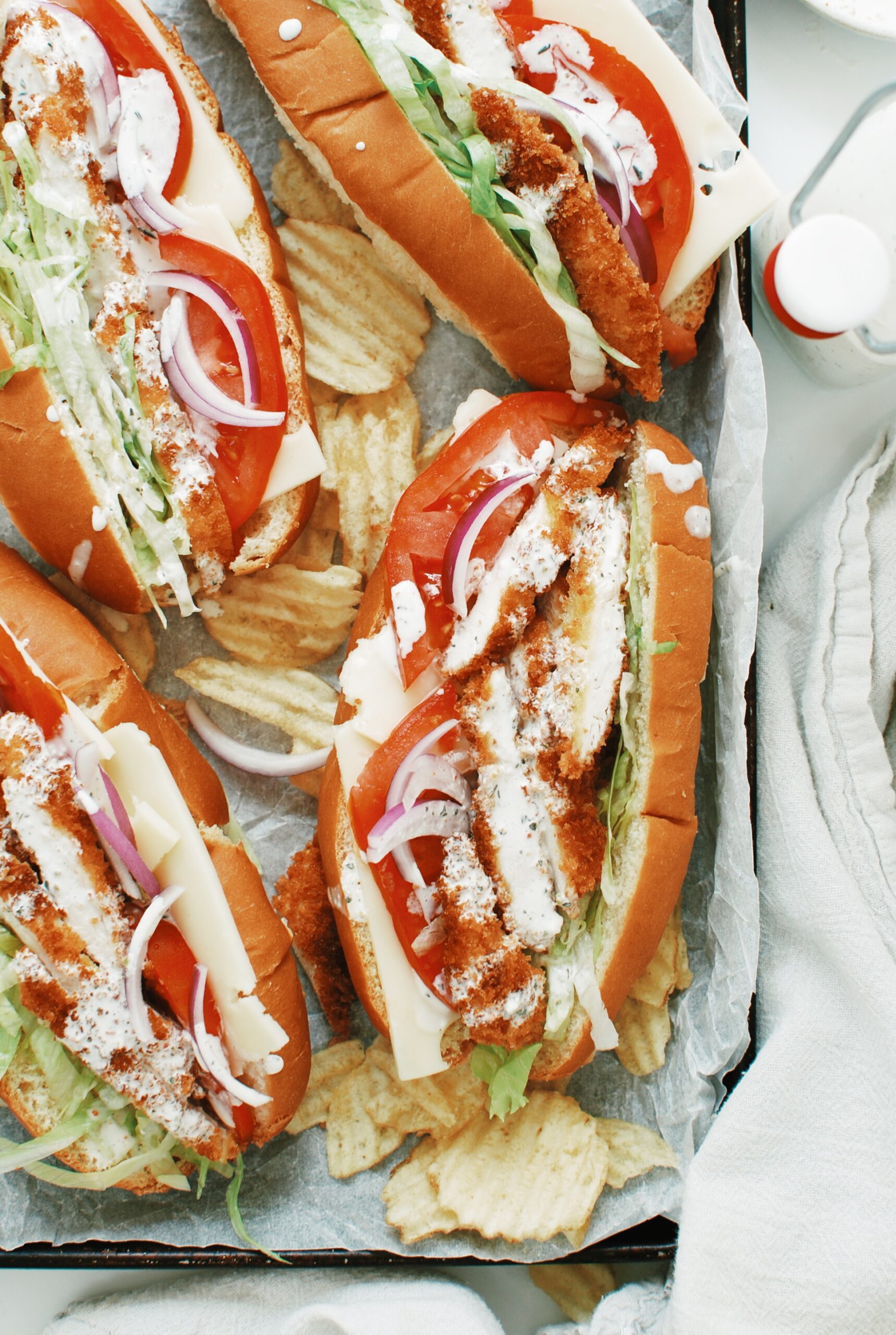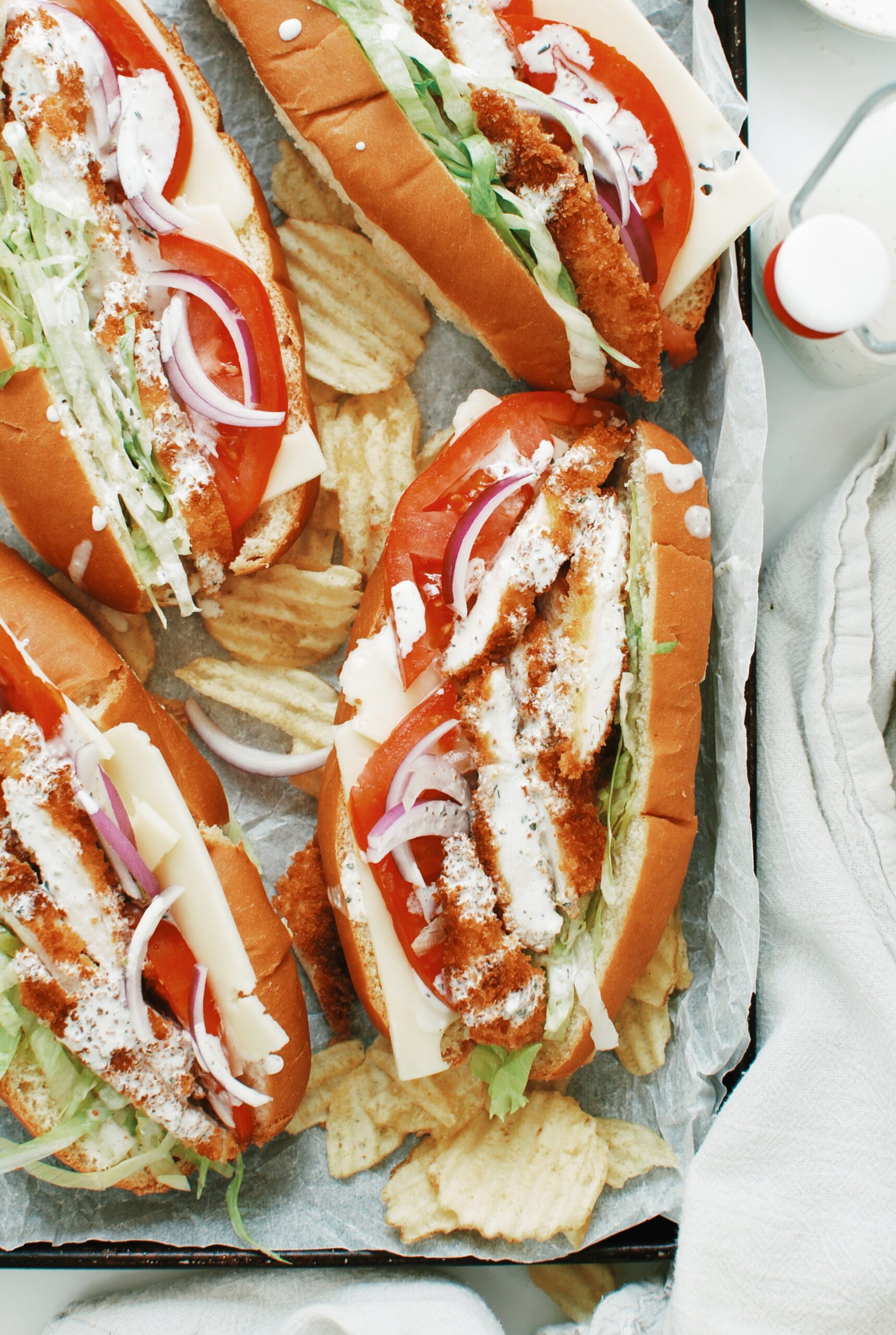 You could even melt that cheese, shoooooot.