AS IN, cheesy tomato summer biscuits. Like, look at that cheese.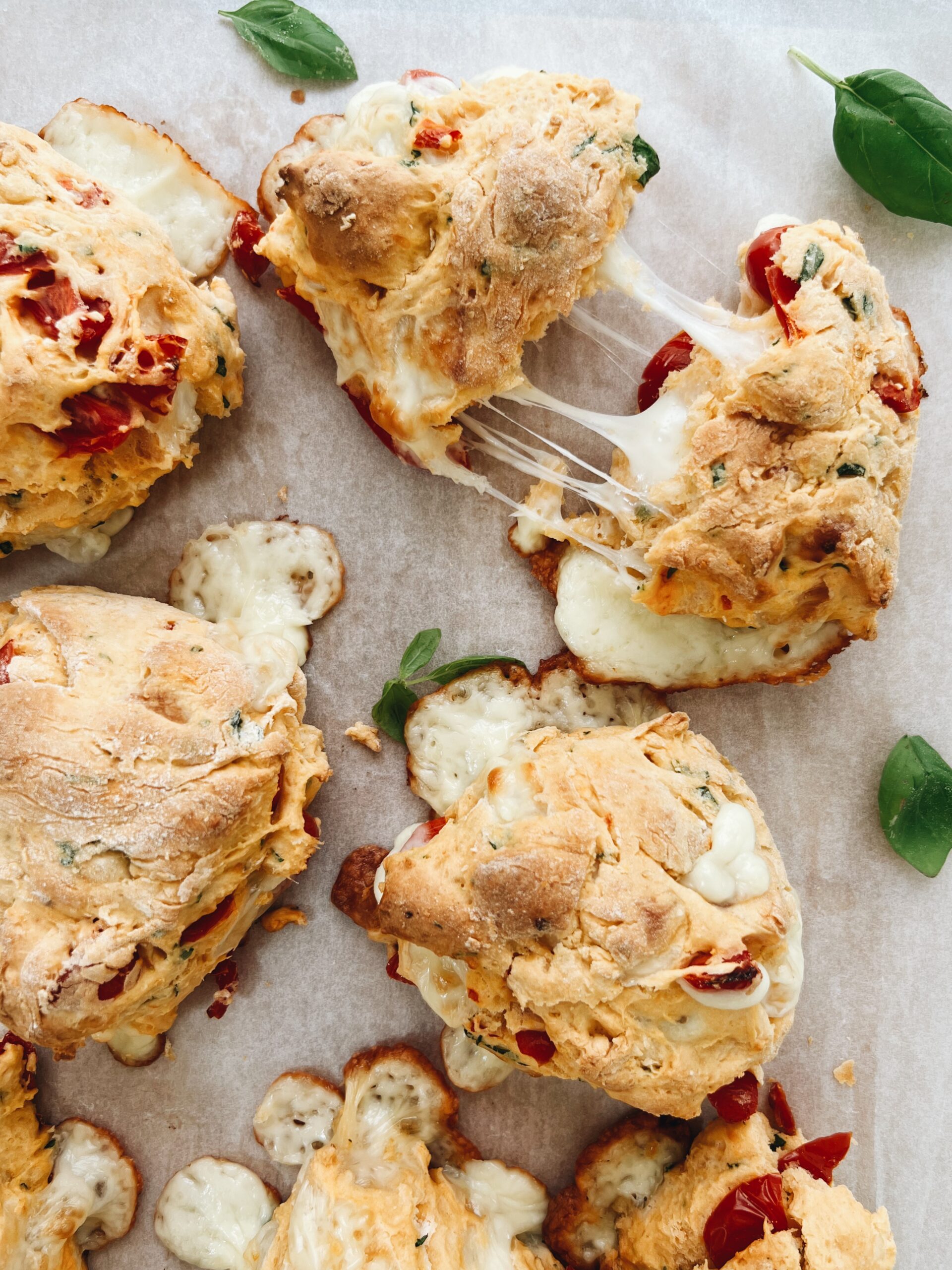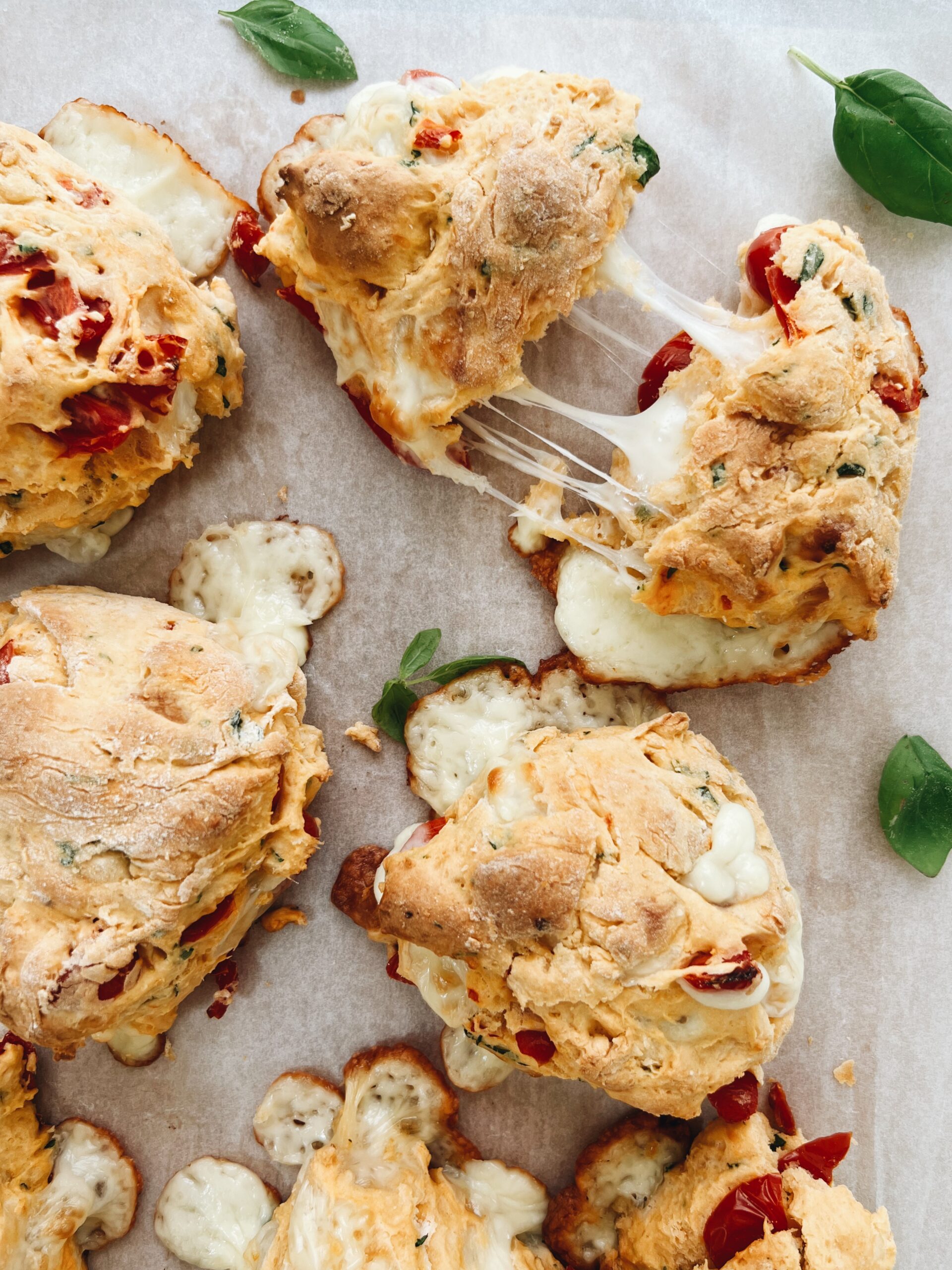 These are going to ruin you so good, so pony up, pigeons.
We're making basic scones, but adding an obscenely vibrant caprese twist that will have your heads falling off.
La-heeeeeeet us peepeth.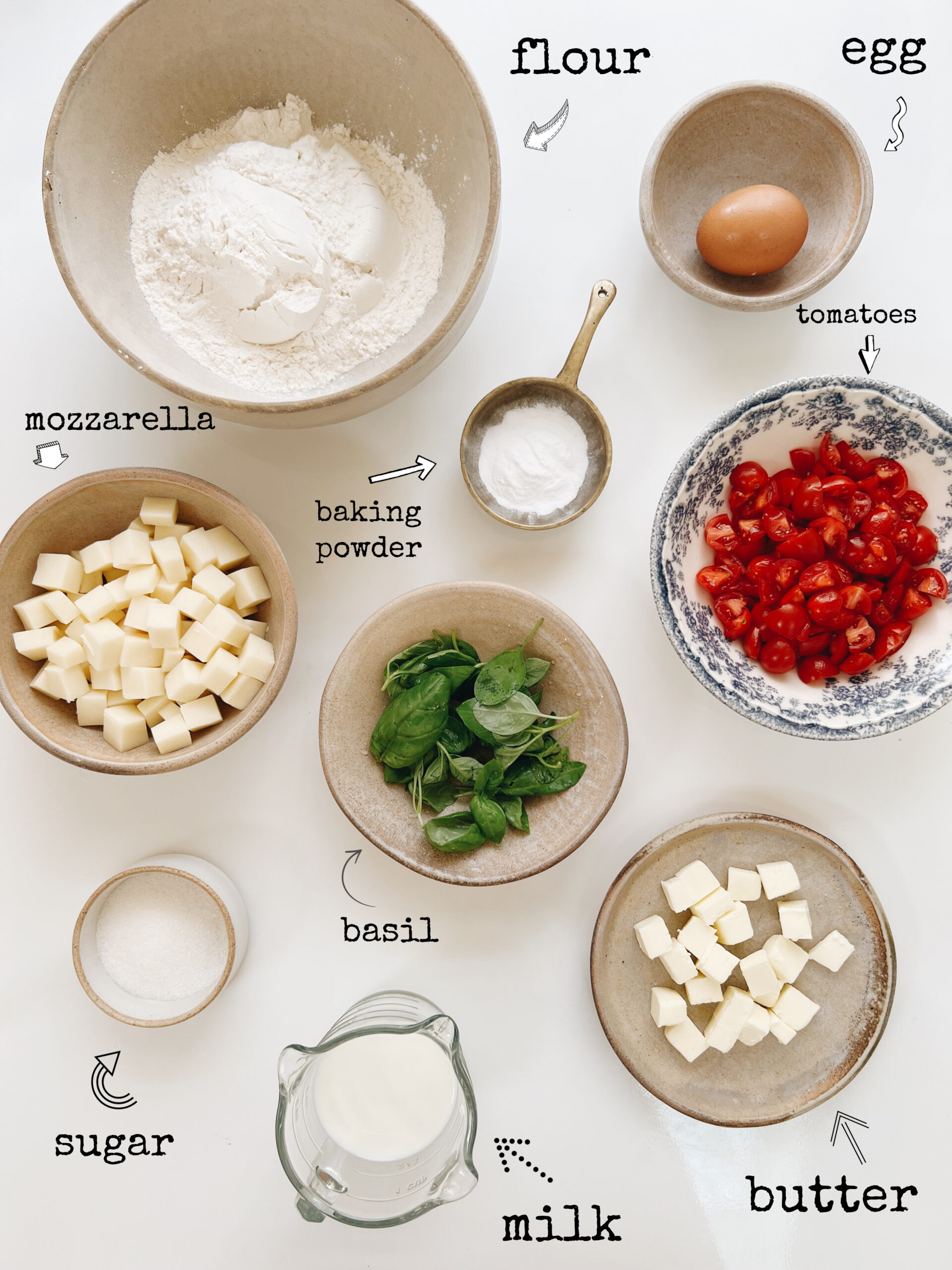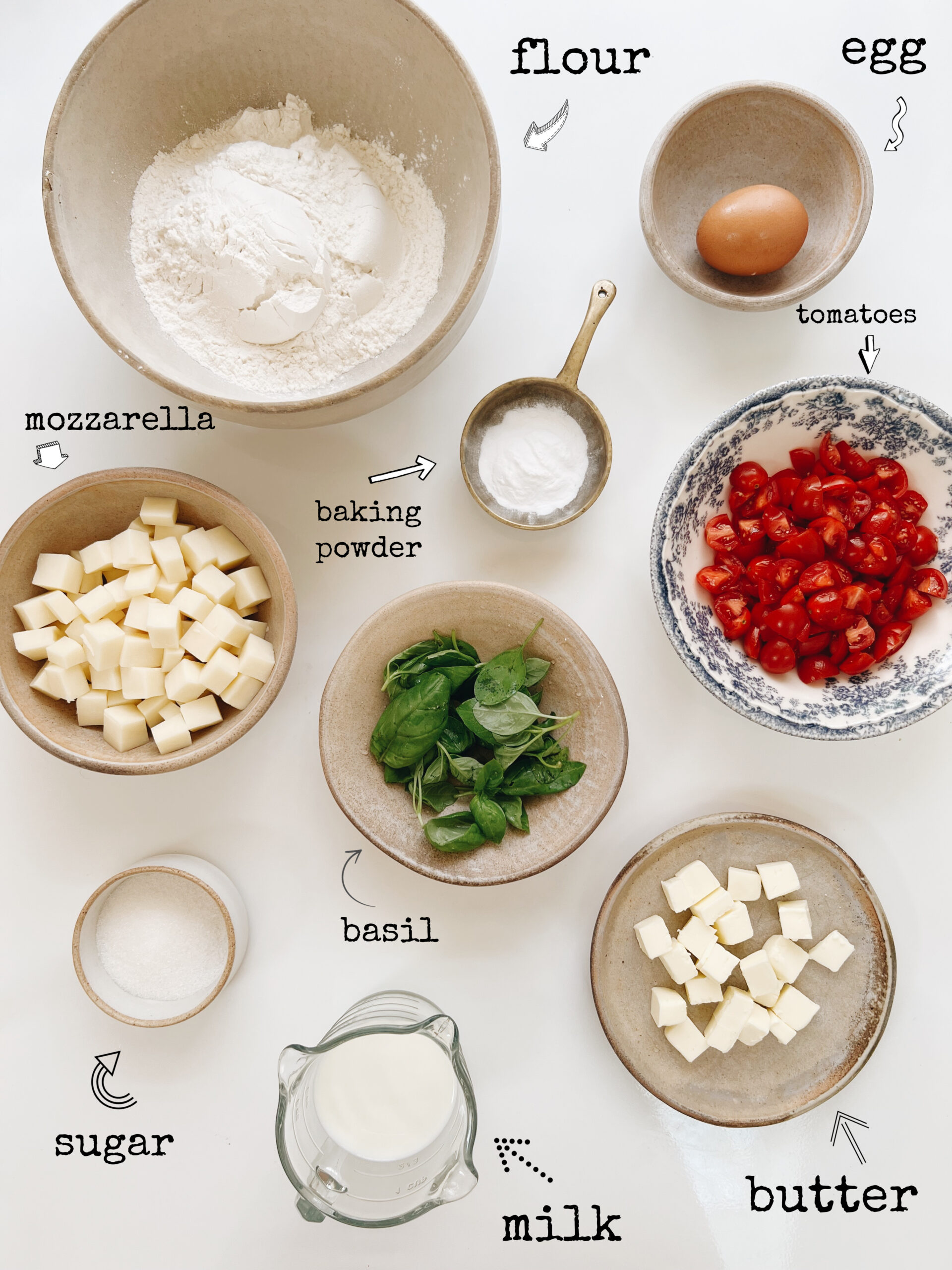 I know it looks like a lot (it might not look like a lot to you bakers, but to non-bakers like me it sort of looks like a lot, but maybe it's just in my head. never mind.), but it really only looks like a lot because it's a photo of the lot. A lot a lot. Ha! Oh.
Anyway, here are the ingredients. I'm fine, how are you?!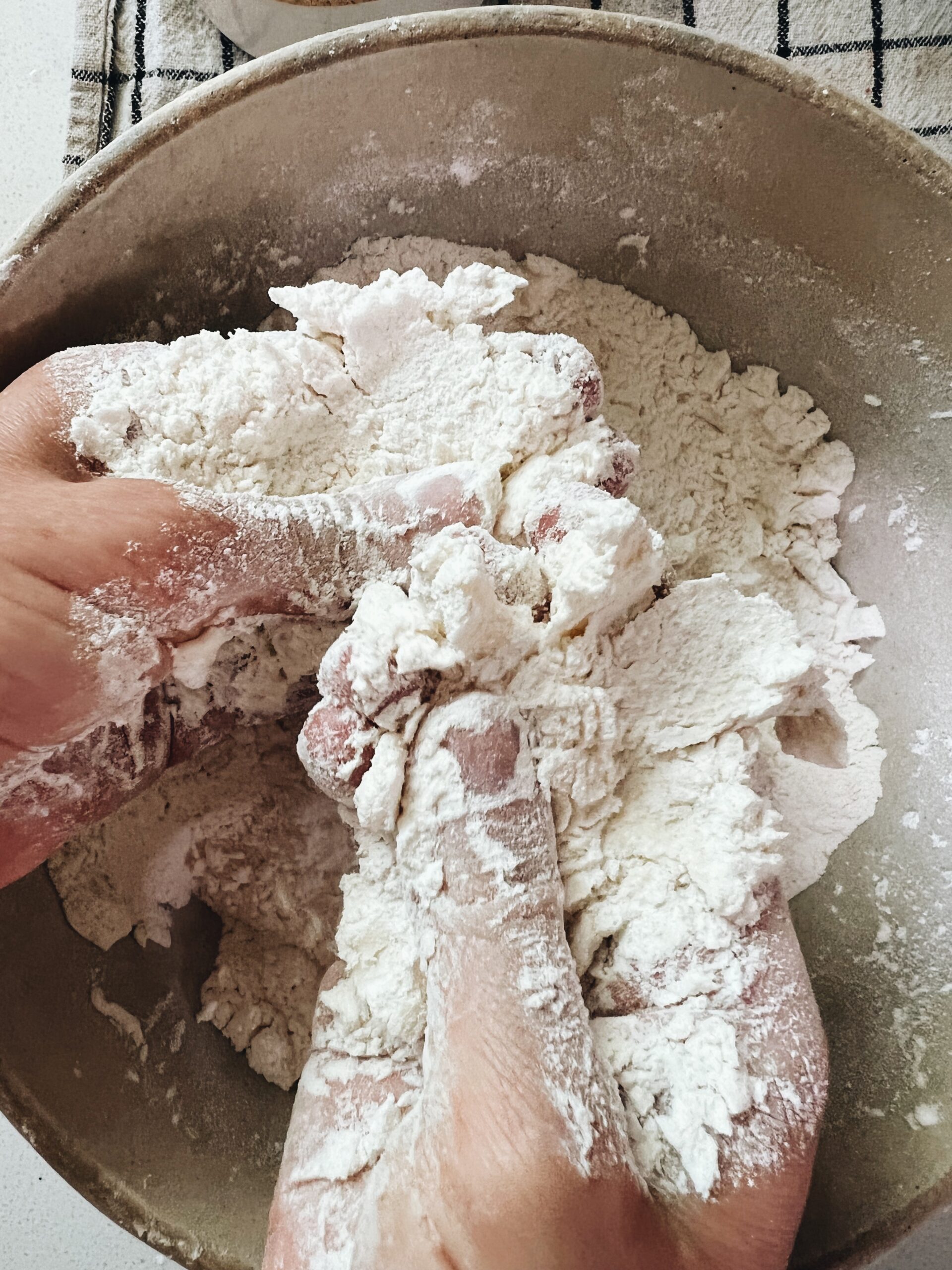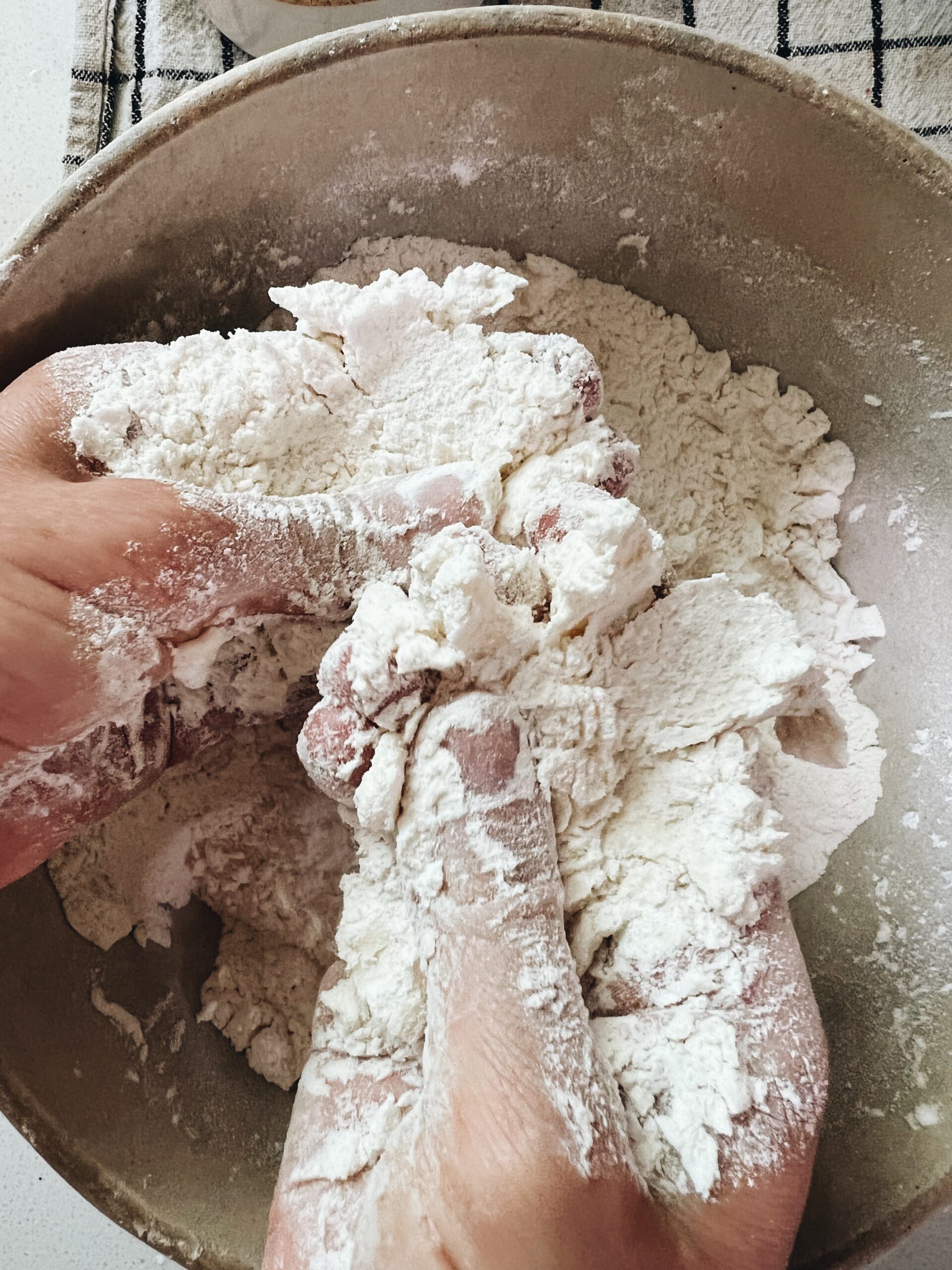 So that butter is COLD. What I did was cube it early and then stick it back in the fridge so that when it came time to use it, it was cold again. Basically this noggin is on tour, you guys.
You'll mix the dry ingredients of course. Then flake in the cold cold butter cubes with your fingers until it's all teeny tiny little crumbs. Smell the dough right now. Isn't it glorious? Ah know.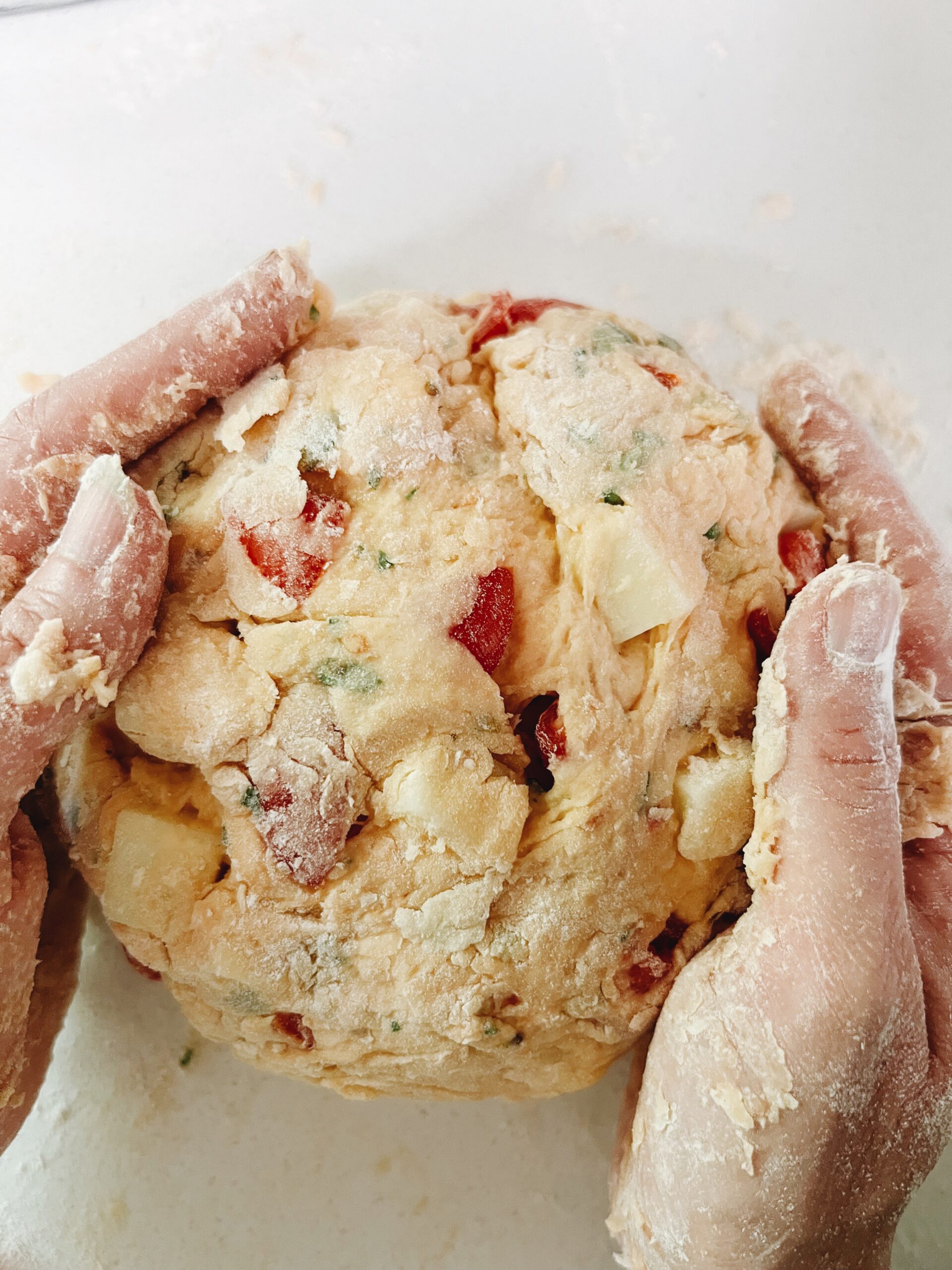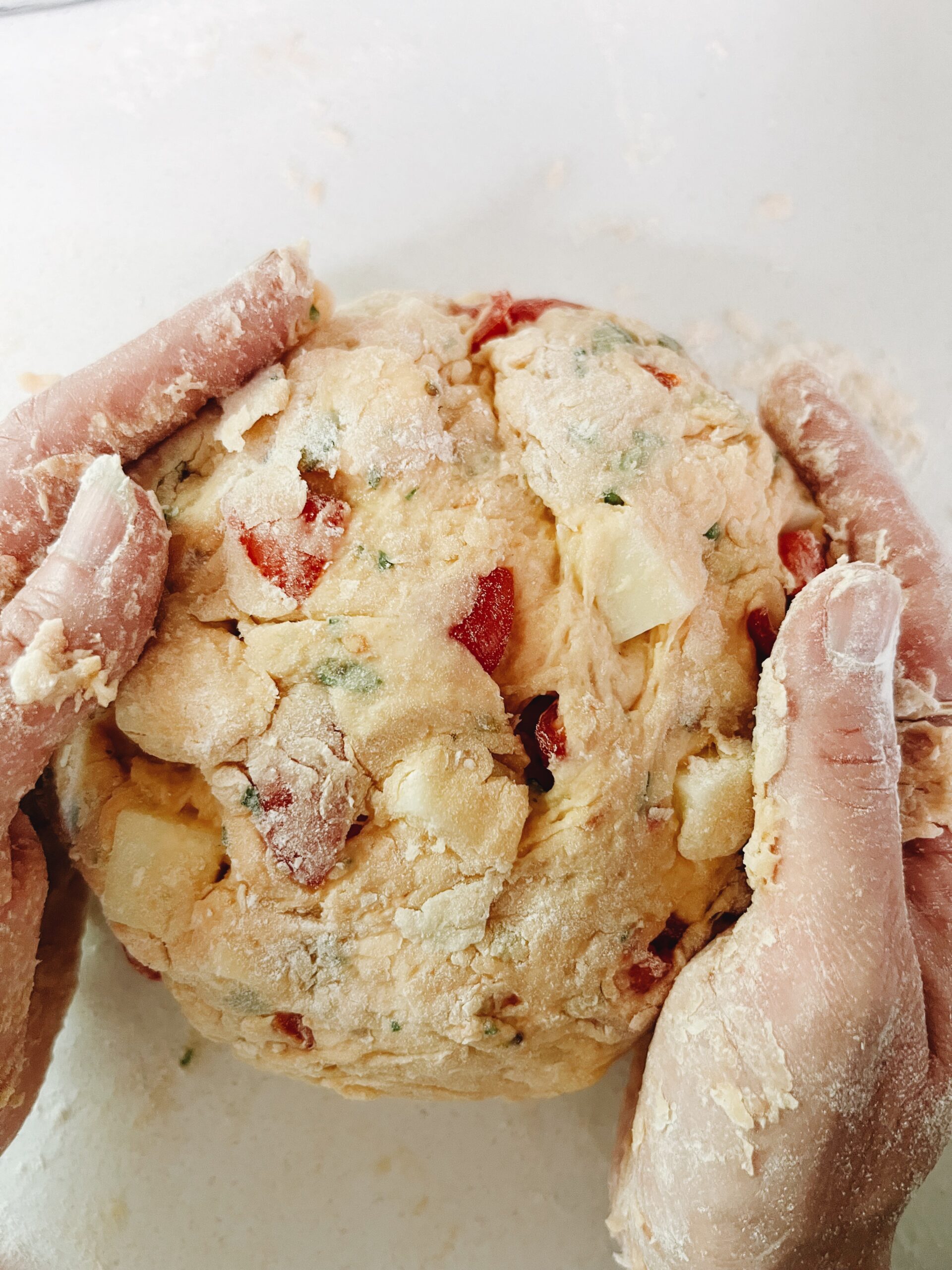 Then we'll add in the chopped cherry tomatoes, the cubed mozzarella, the whisked egg and milk and woooork it work it. You'll have to add a lot more flour since the tomatoes are absurdly juice, but just keep adding and working it. It will come together, trust.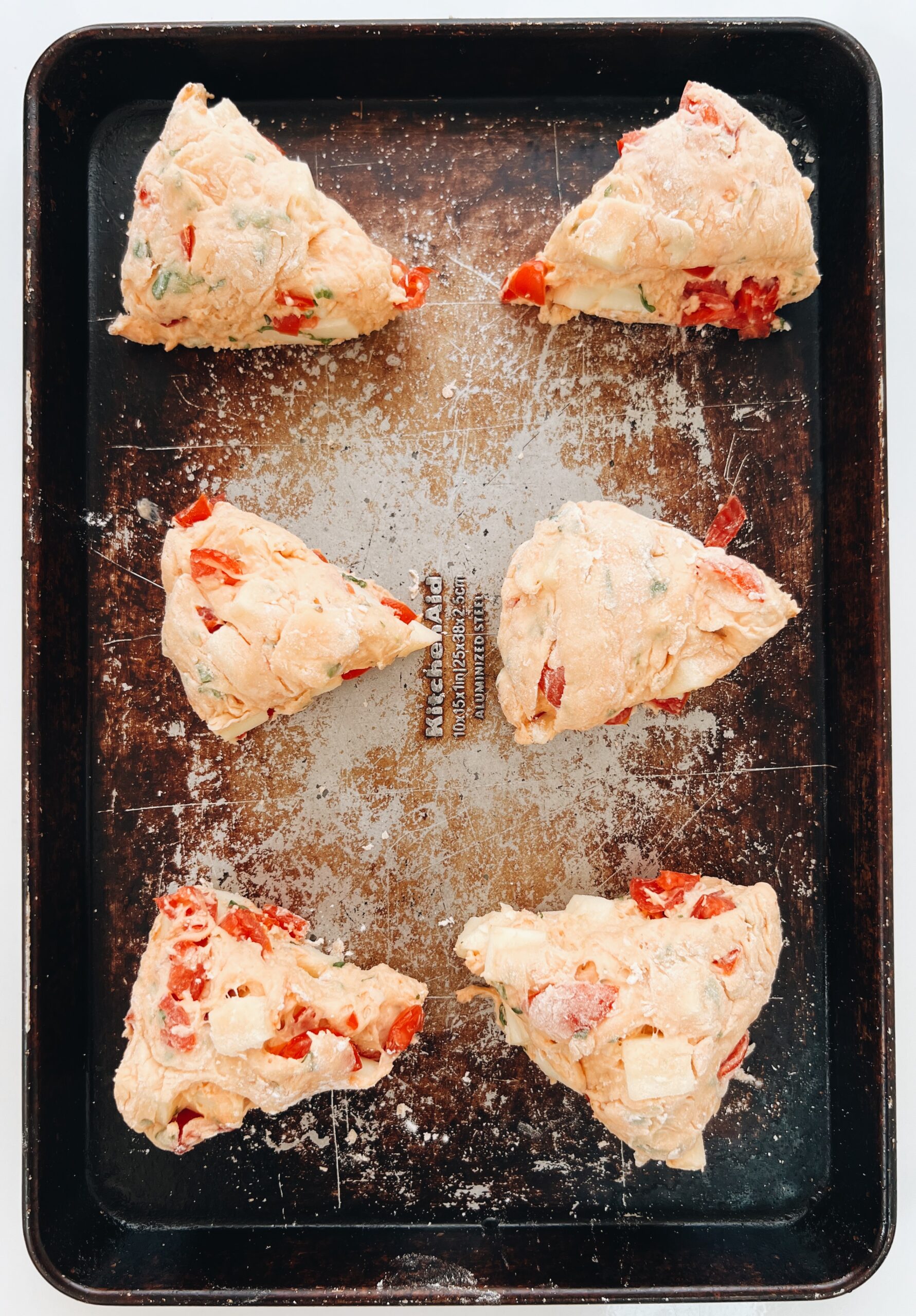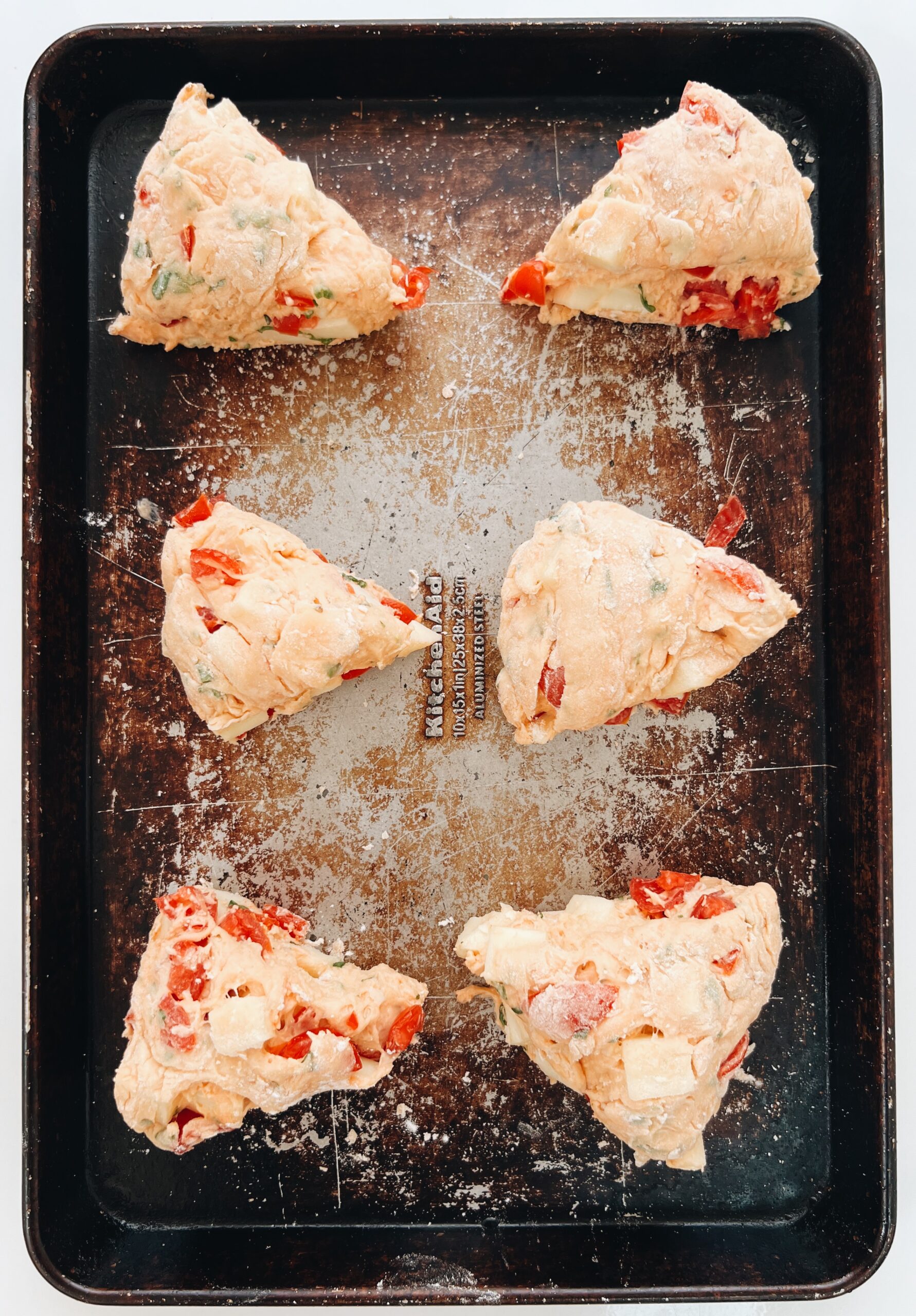 Then we'll just use a pastry cutter, divide the mound into eight pieces and place them on a rimmed baking sheet. We can already tell that we'll have some mozzarella oozage (oozage?), but isn't that what we're here for?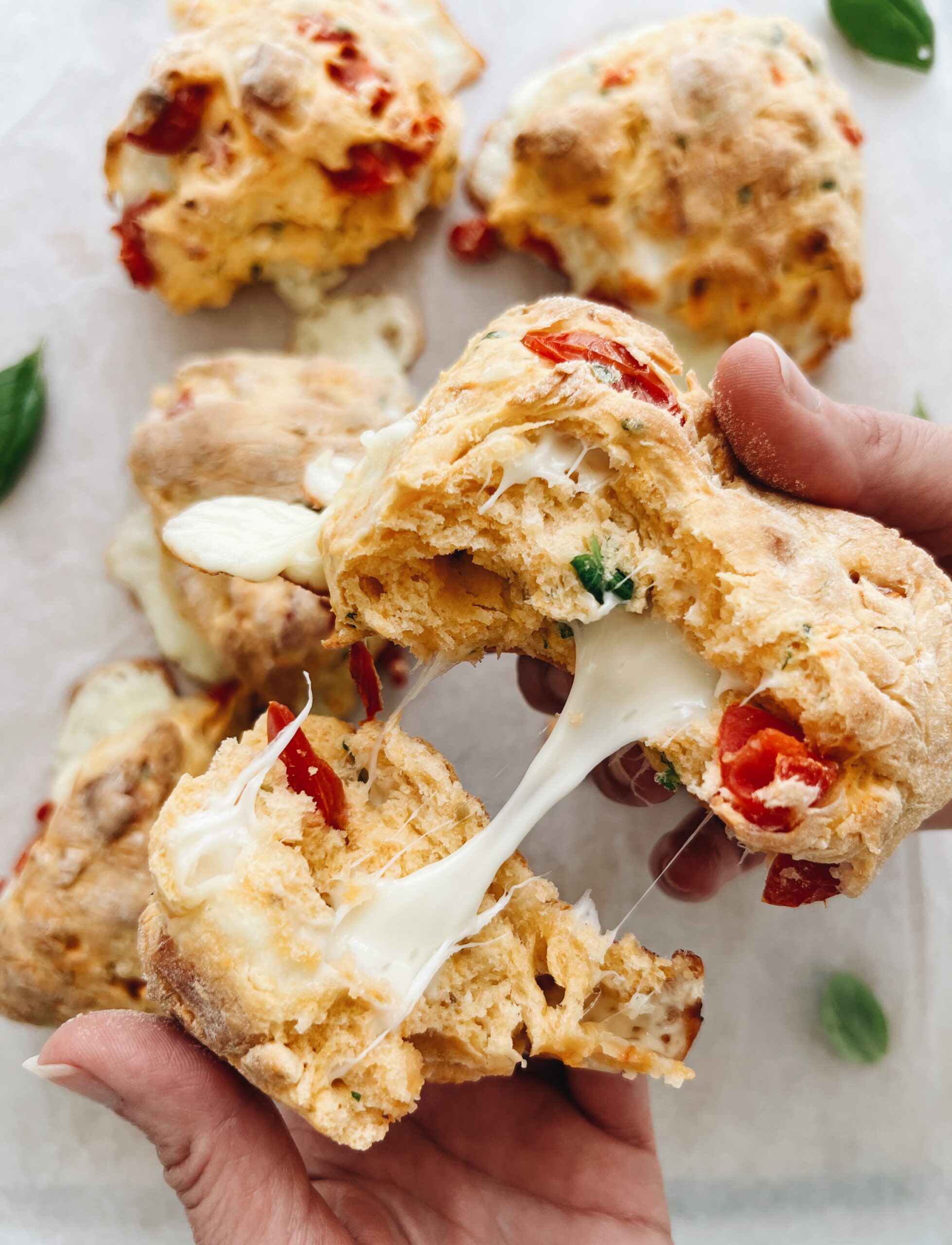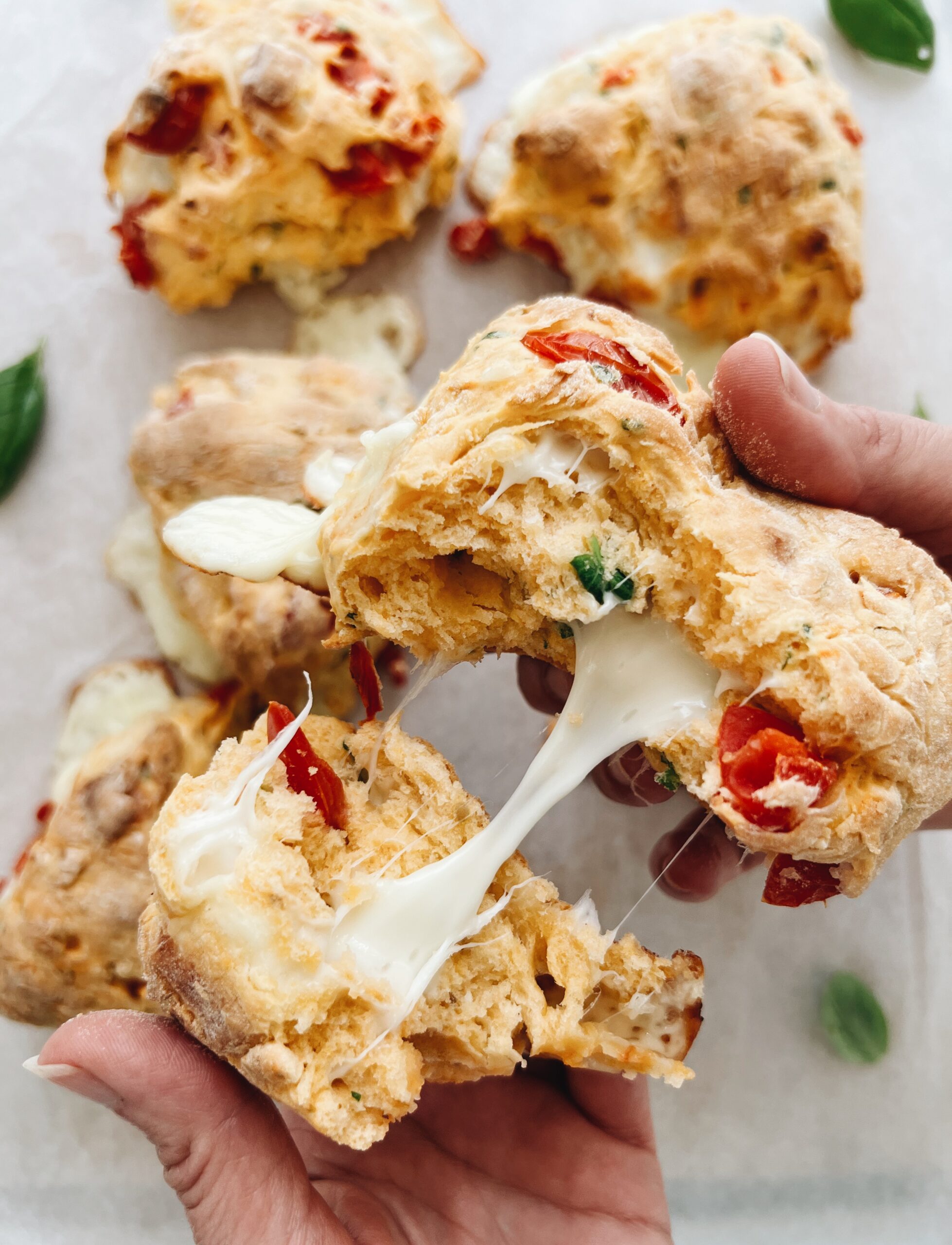 Hooooooney child.
First of all, that cheese is enough to do anyone in. Secondly, the scones are gorgeously studded with ripe cherry tomatoes and what little summer mouth bursts they are! Are you even looking? Look. And look at the pink color that the biscuits have turned into. Pretty in pink, right?
Hello?
These are fantaaaastic. A pop of basil brightness, buttery, flaky biscuit dough, juicy tomatoes and melted, oozy mozzarella that have you seeing stars. All of the stars. All of 'em.
Your new favorite summer brunch go-to?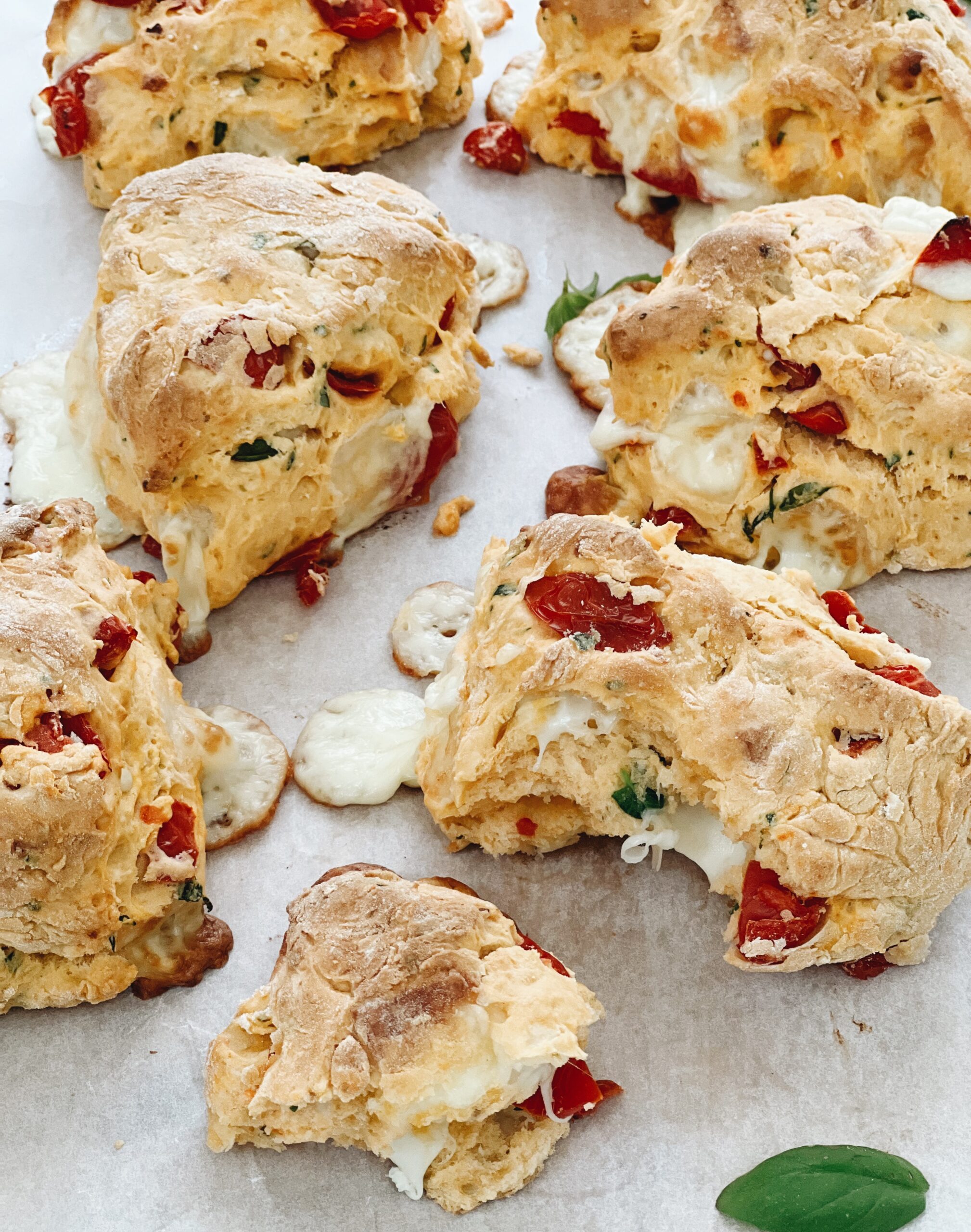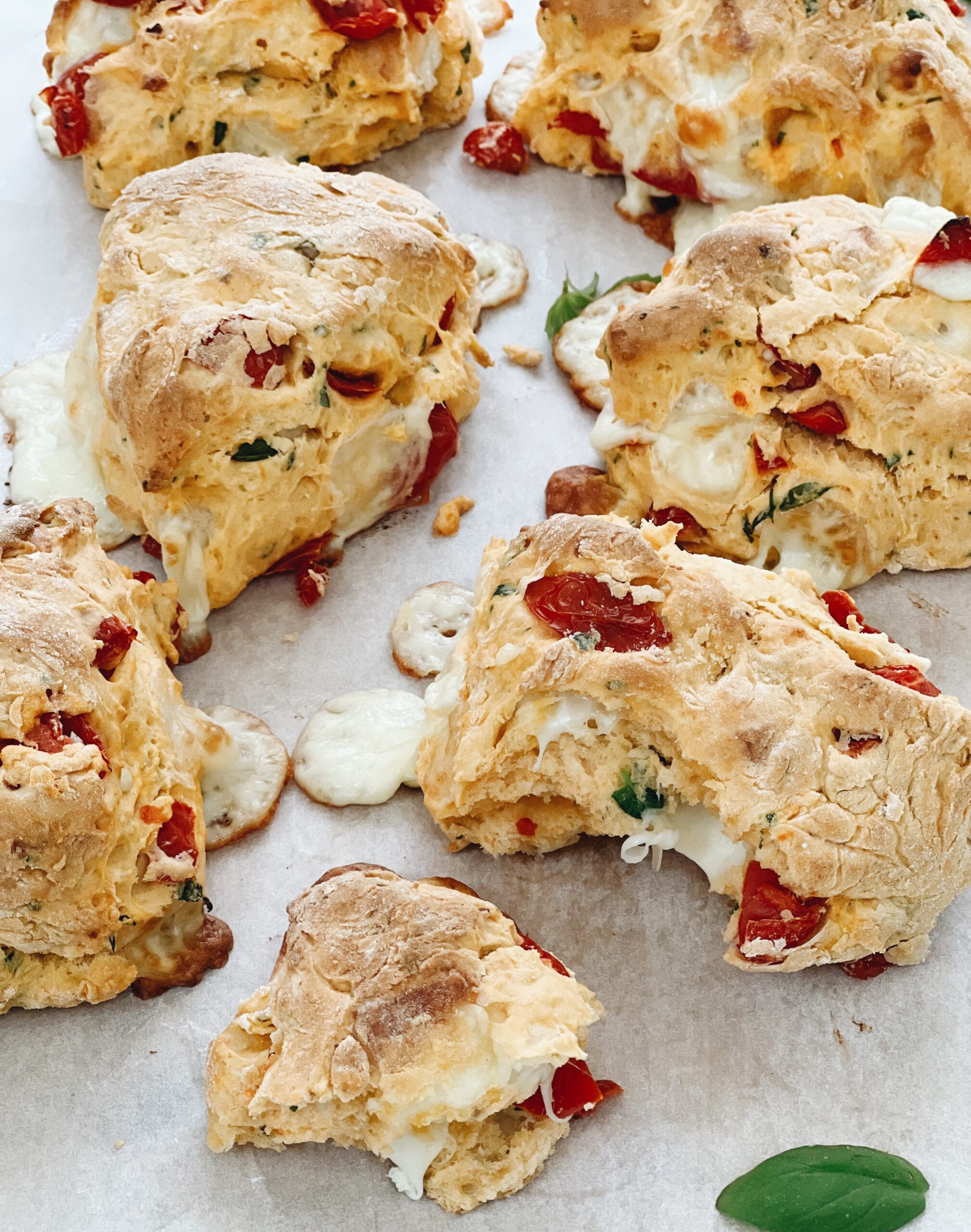 Duh.
Ingredients
1 1/2 cup flour (plus more for dusting)
2 Tbs. sugar
3 tsp baking powder
4 Tbs. cold butter, cut into small cubes
1/2 cup milk
1 egg
8 oz cubed mozzarella
1 cup loose basil leaves, chopped
1 cup cherry tomatoes, quartered
Coarse salt
Instructions
Preheat your oven to 400.
In a large mixing bowl combine the flour, sugar, baking powder and a pinch of salt. Whisk that real quick. Now take the chilled butter and add it to the bowl. Using your fingers, press the butter through them to create thin flakes. Keep going until the butter has completely crumbled and fully incorporated into the flour. We don't want any large chunks of butter.
In a smaller bowl, whisk together the milk and egg and add it to the flour mix. Then add in the cubed mozzarella, chopped basil and quartered tomatoes. Using a wooden spoon, give this a rough stir to start combining. Then tip it onto a floured work surface and knead the dough until it becomes a mound. You'll have to add quite a bit more flour to shape the mound because the tomatoes are so juicy. But fear not! Just keep adding flour and you'll get there.
Using a pastry cutter, cut the dough in half, then into fourths, then into eighths. They'll be little triangles, which are scone shaped. Cute, huh?
Transfer onto a rimmed baking sheet and bake for 15 minutes, until the scones have baked through and are puffed and golden pink.
Serve immediately!
Makes 8 scones.
7.8.1.2
588
https://bevcooks.com/caprese-scones/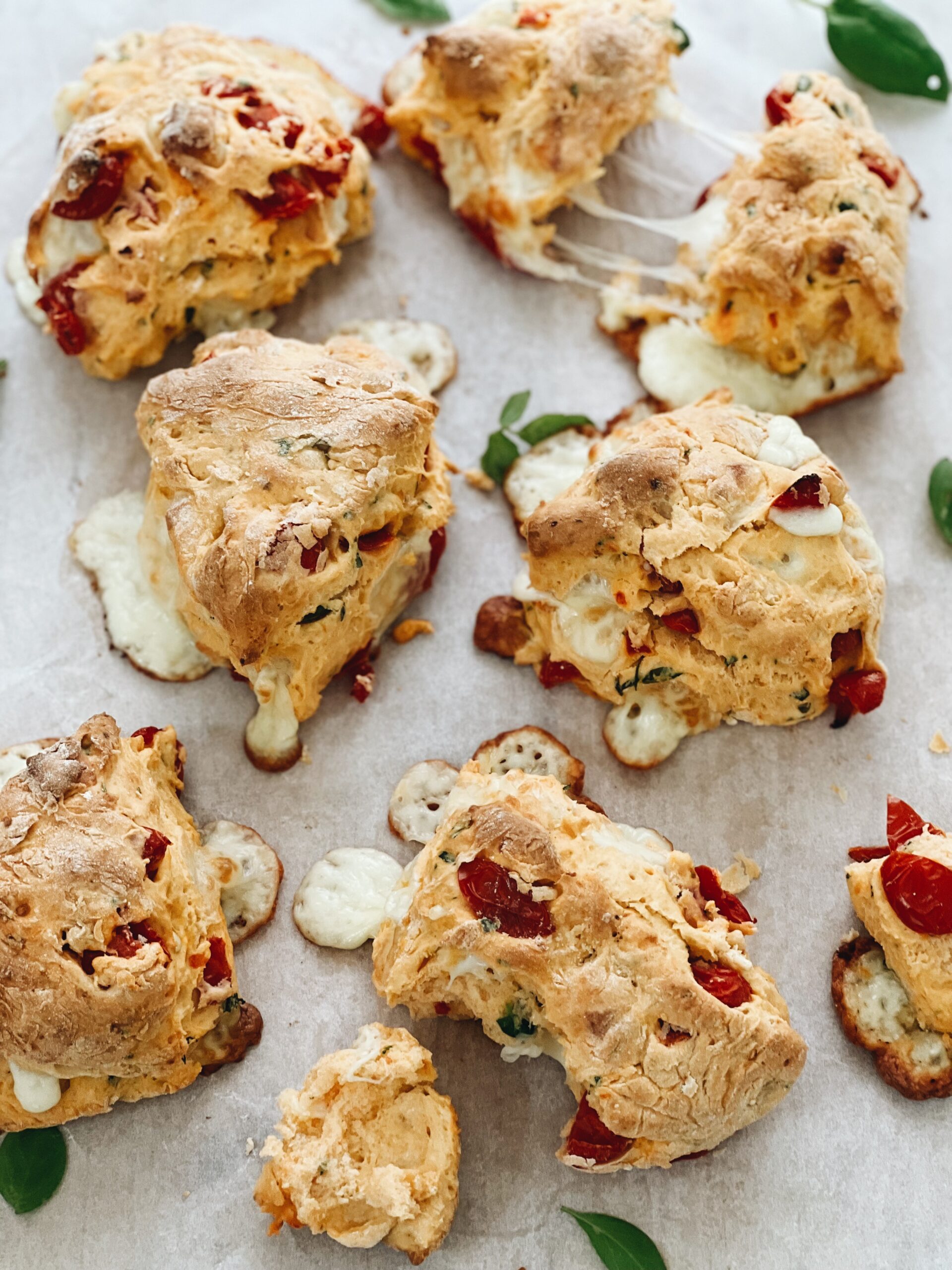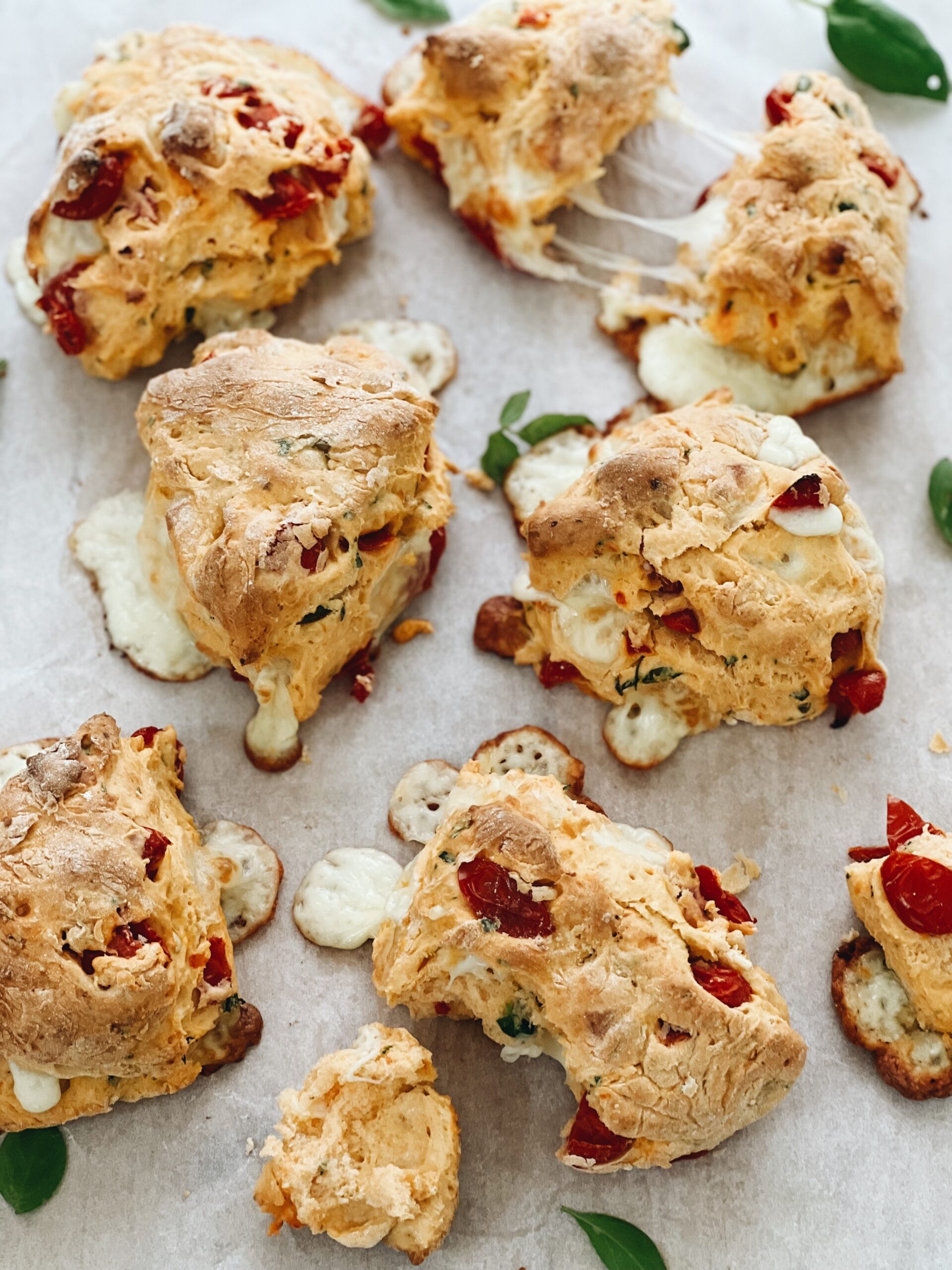 I dare you not to obsess.