My favorite new quesadilla ever, no big deal.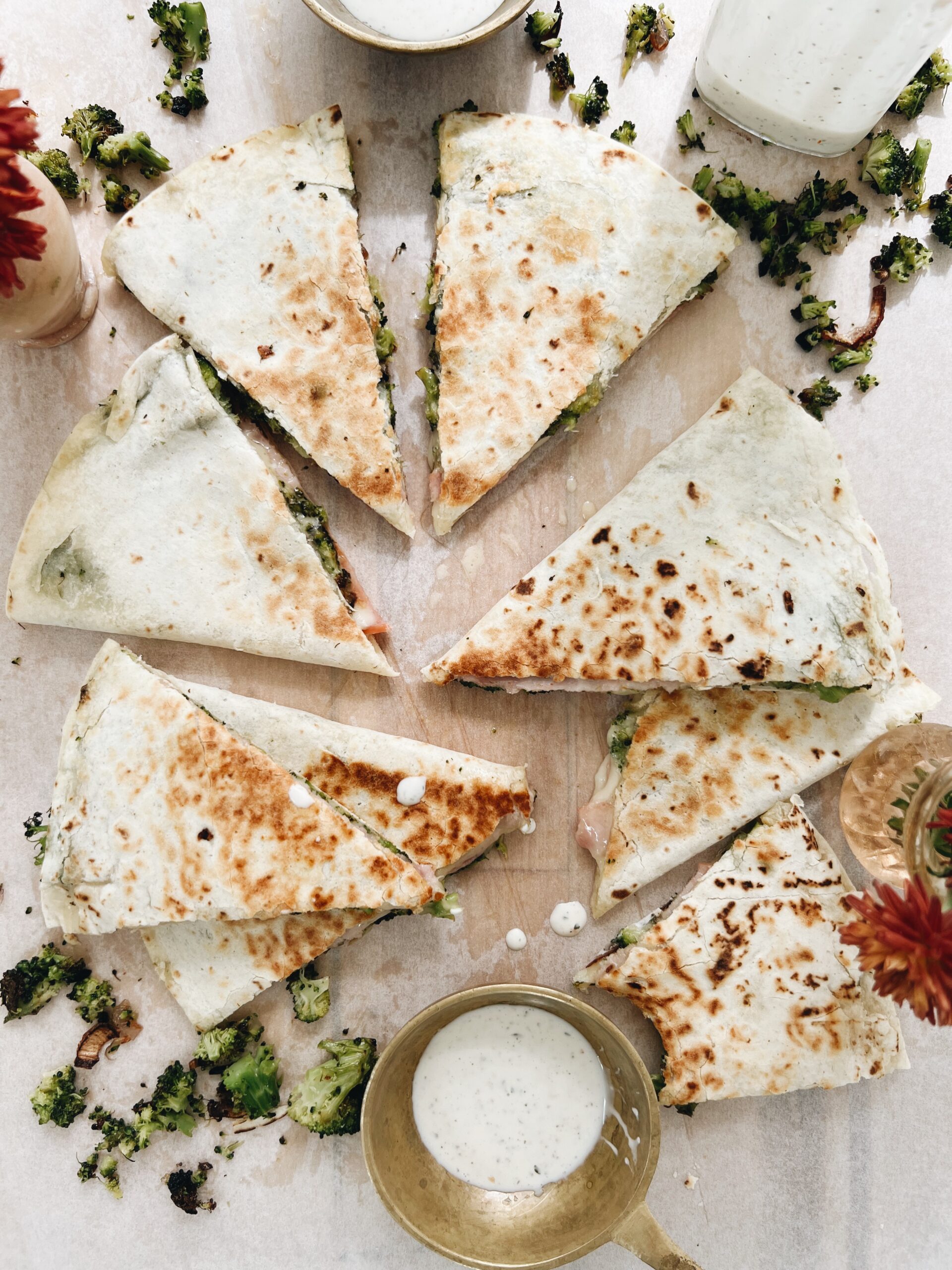 I also happen to think they're super fun and criminally flavorful. ROASTED broccoli and shallots, first of all. Yes. And then your favorite deli ham for extra savory fulfillment. (that sounded like an Amazon fulfillment center, but you get what I mean. I think.)
Let us peepeth!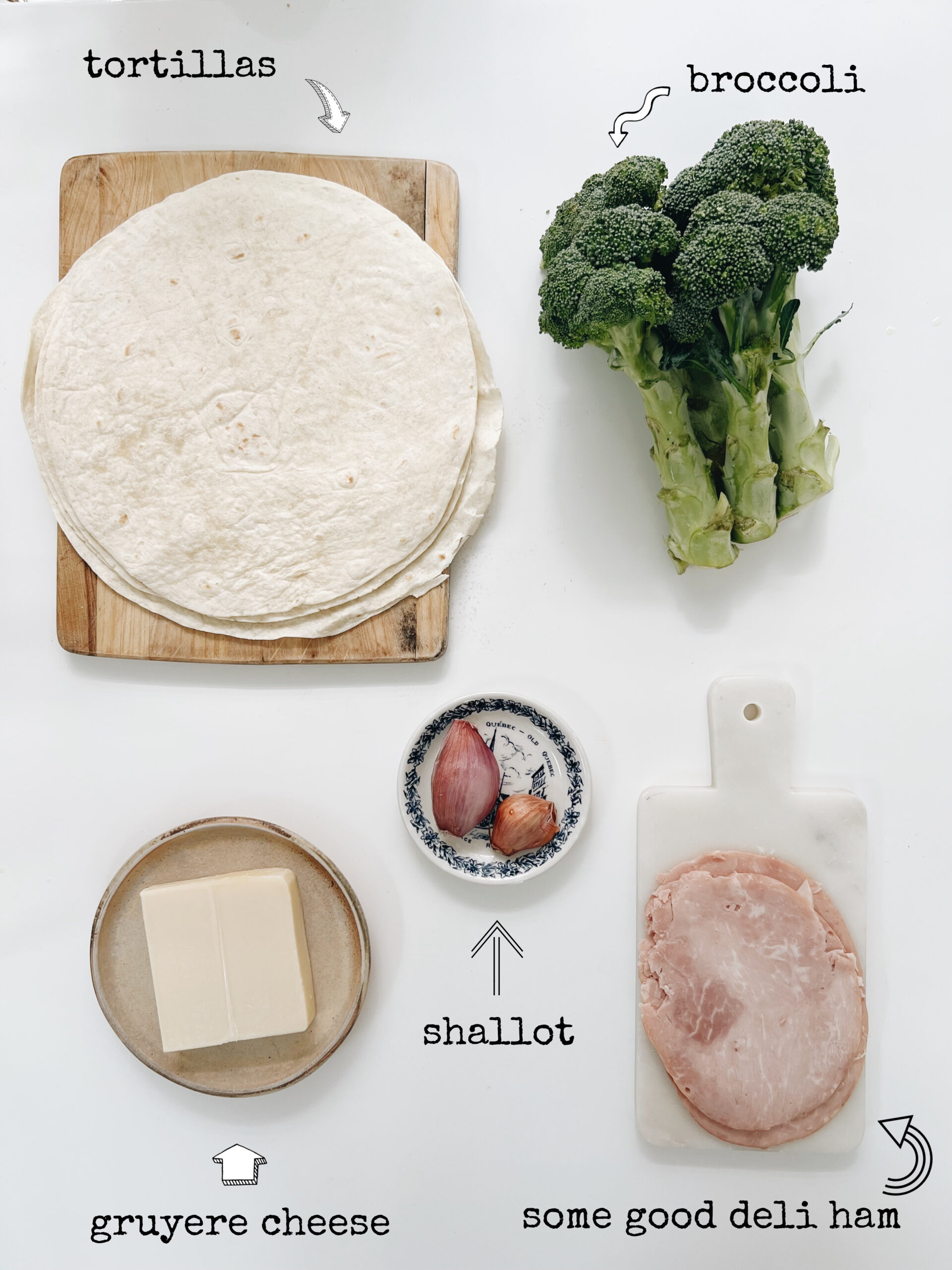 This is all she wrote. See how I take care of you? (don't answer that.)
The gruyere: if you can't find it, a good aged white cheddar will absolutely work.
The tortillas: go big! These are quesadillas, after all.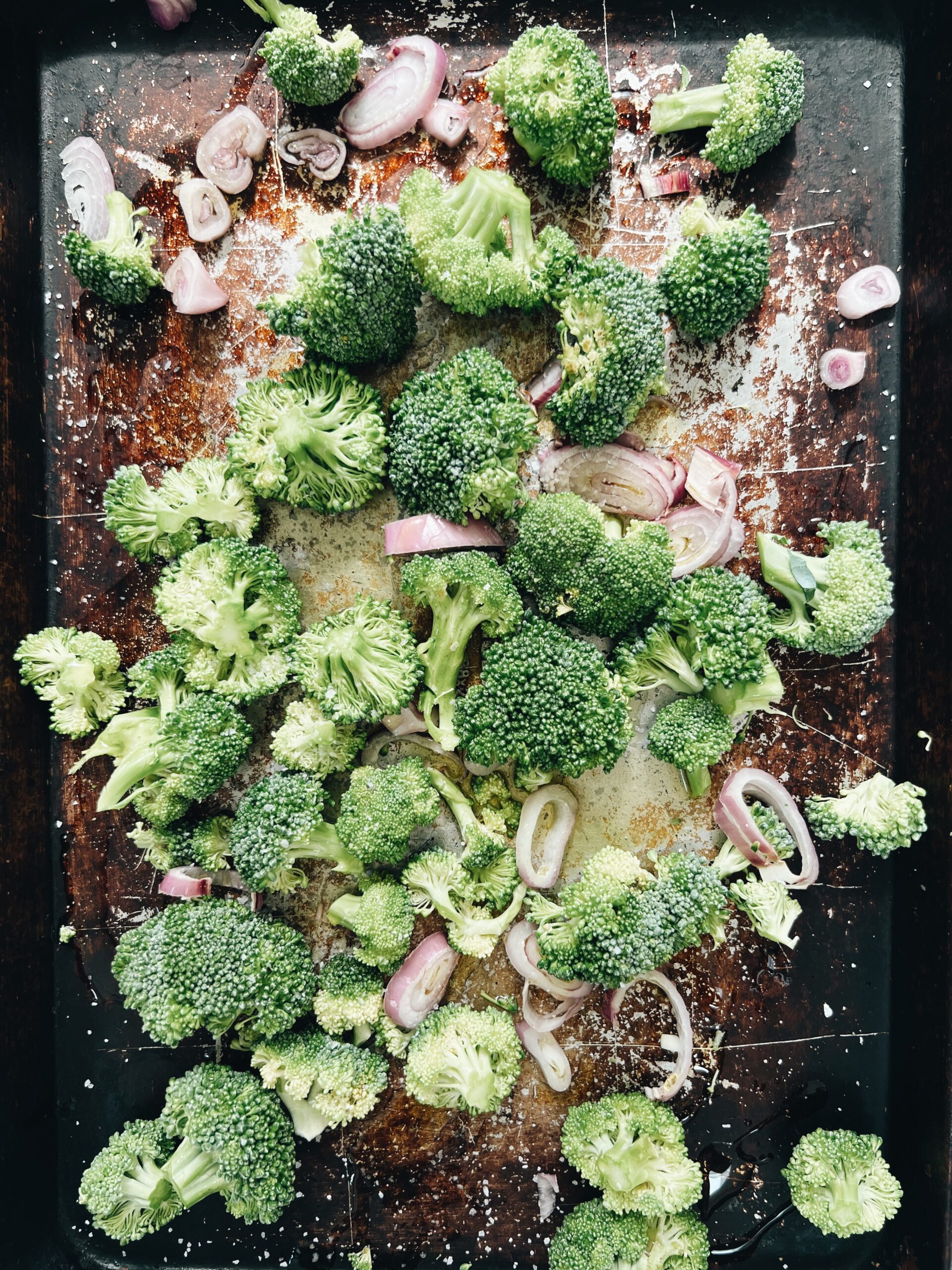 We're gonna cut the broccoli down into florets along with slicing the shallots. Let's violently throw them on a rimmed baking sheet with a good glug of olive oil and a nice pinch of coarse salt. Use your fingers and sort of toss/rub it together. I'm not sure toss/rubbing is a thing, but we just made it one.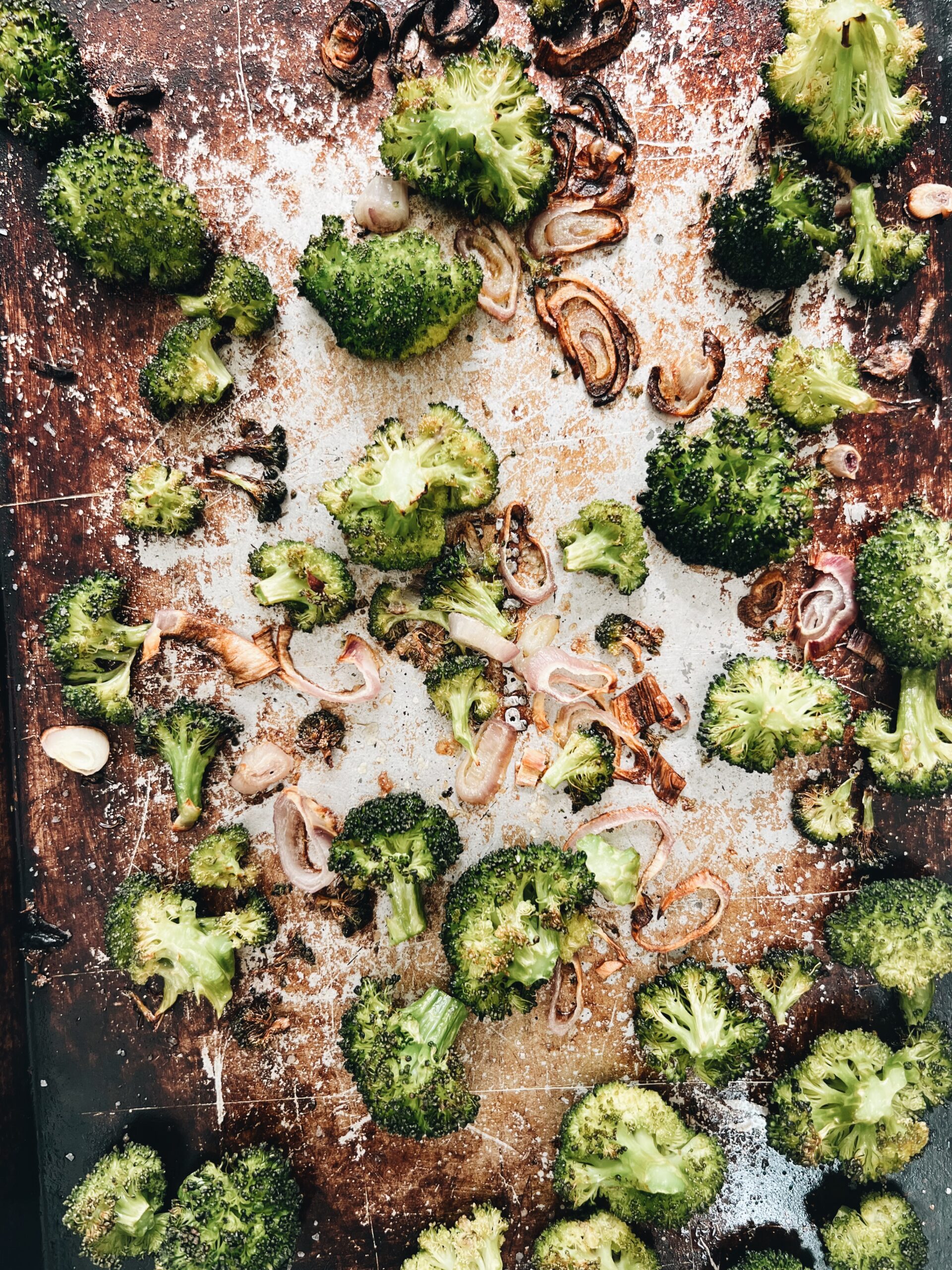 Hi, yes. This is 15 minutes in a 400 degree oven. Beyond simple.
But we're not done.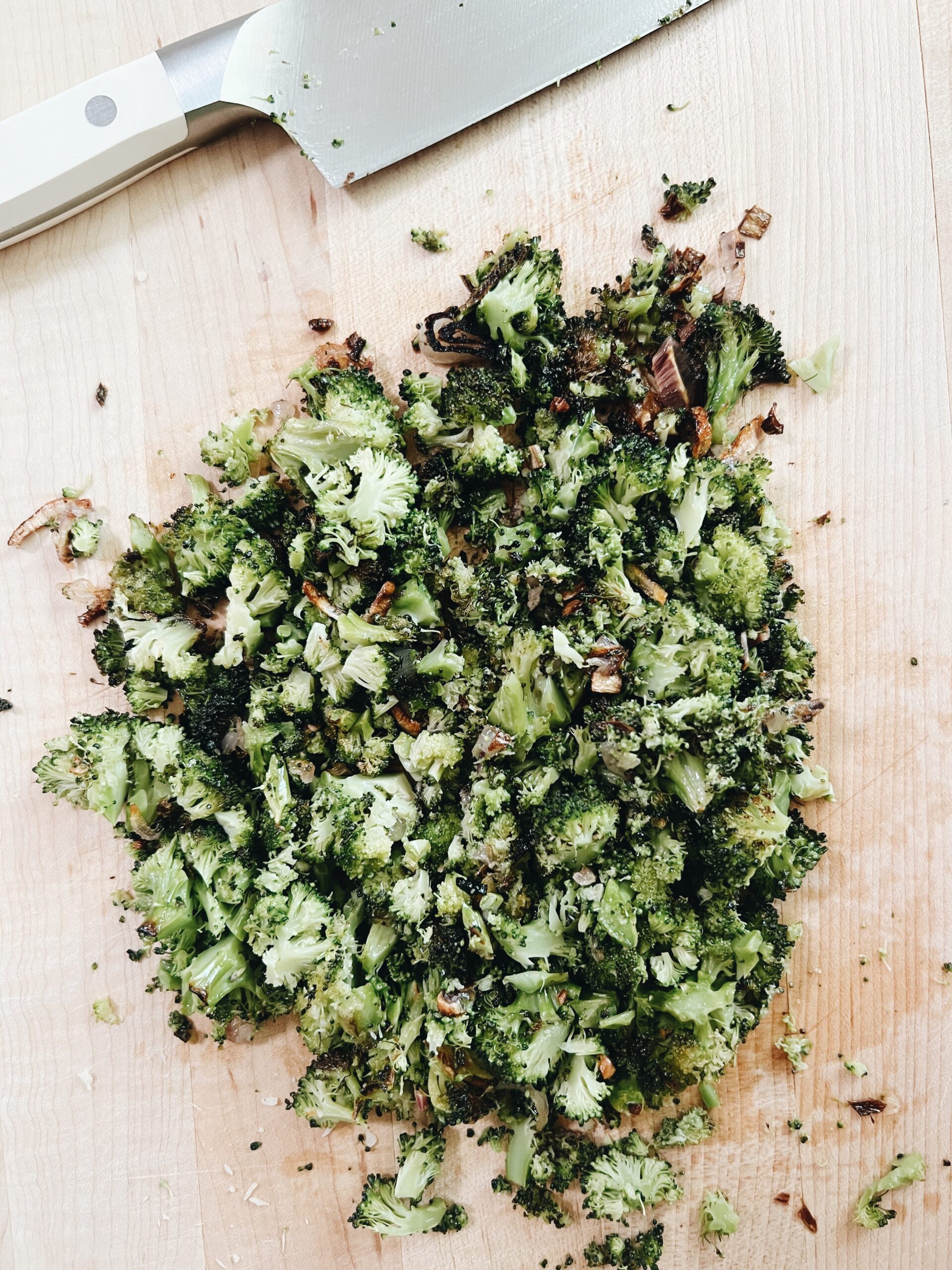 Give that a fine chop, bruh! We don't want huge chunks in our quesadillas. If you PREFER bigger chunks then by all means, keep it big and chunky. I prefer mine diced. But you fly, little bird.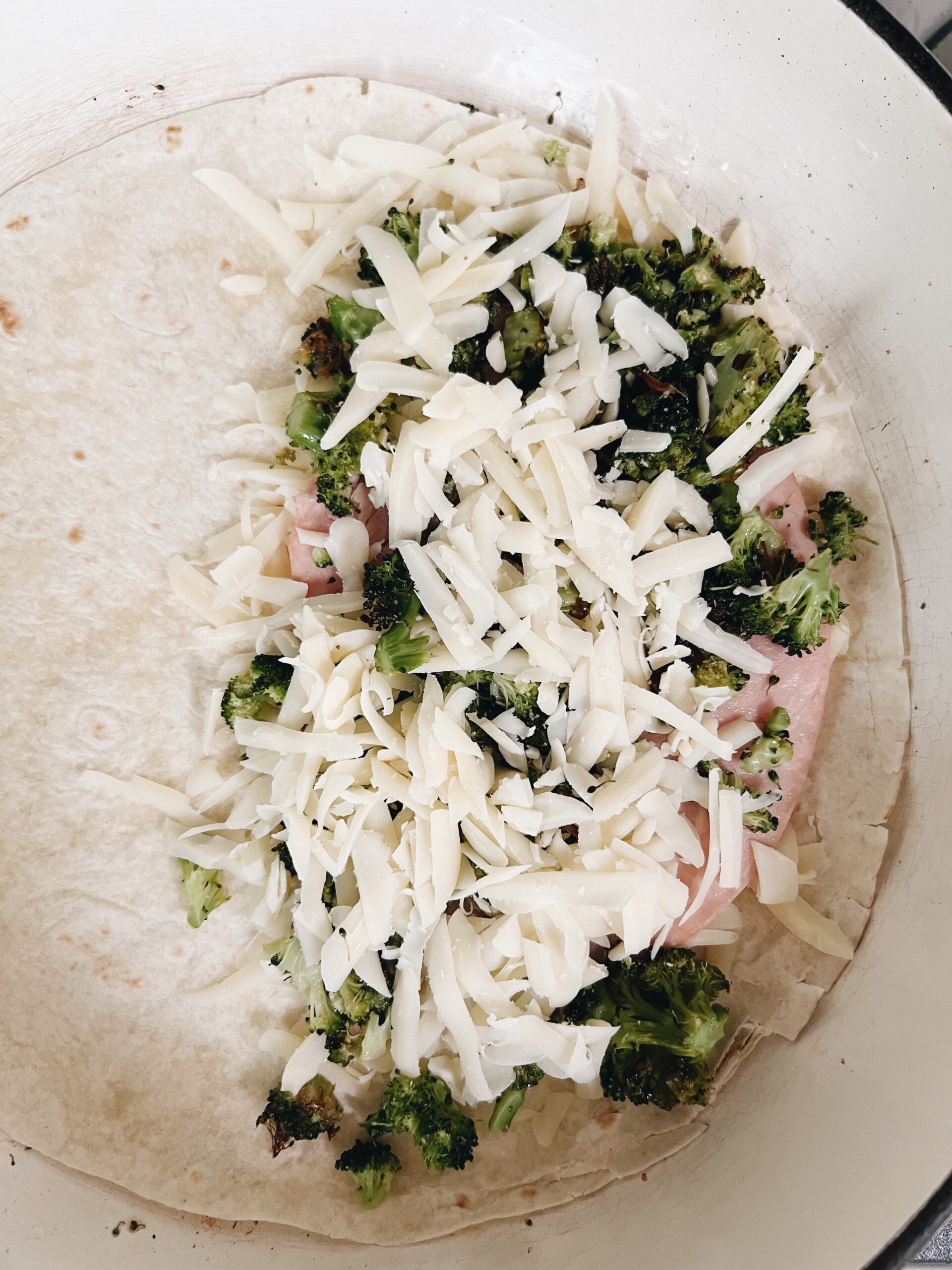 Fun part starts! We make our 'dillas. Just heat a skillet over medium heat and slap the tortilla right in. On one half we'll layer grated gruyere, a slice of deli ham, a helping of the roasted broccoli shallot mix, and more gruyere. That is it. That is all. Fold the tortilla over and toast in the pan until the cheese is melted and the tortilla is golden brown on both sides. Takes just a few minutes, truly.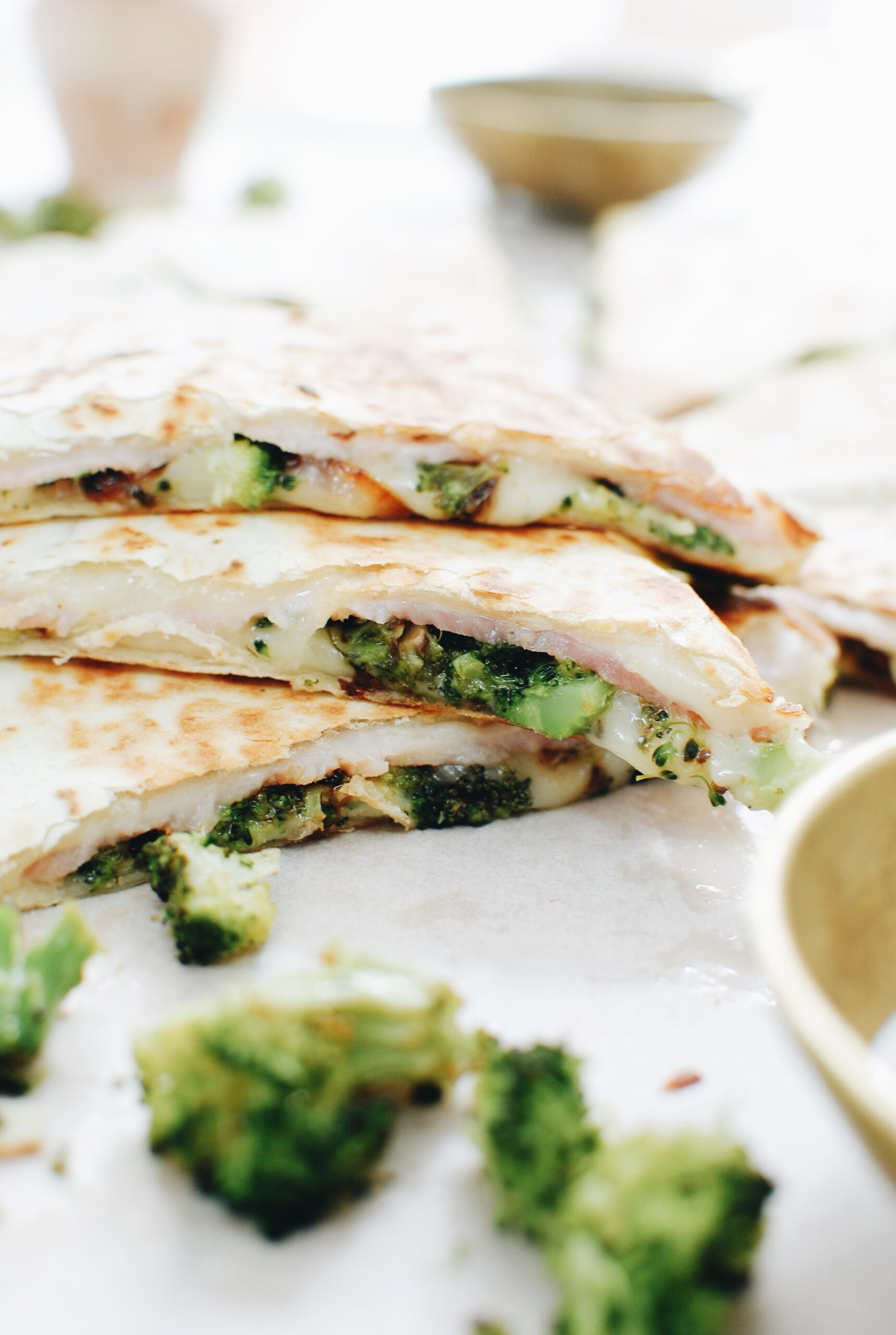 And look at that beaut. It's hard photographing quesadillas even though I've been blogging for over 11 years and should definitely know the tricks. I do not.
But this is painfully tasty, so you best buckle up.
I mean, I'm sure you can imagine the flavors here. The hammy ham, the earthy broccoli, the rich gruyere and the aromatic shallots. Everything is roasted and toasted and melted and UN-bee-lay-vuble.
Make these this weekend for a quick feed-'em-all dinner. Great for fall, too. Comforting with an extra layer of elegance. You will love it.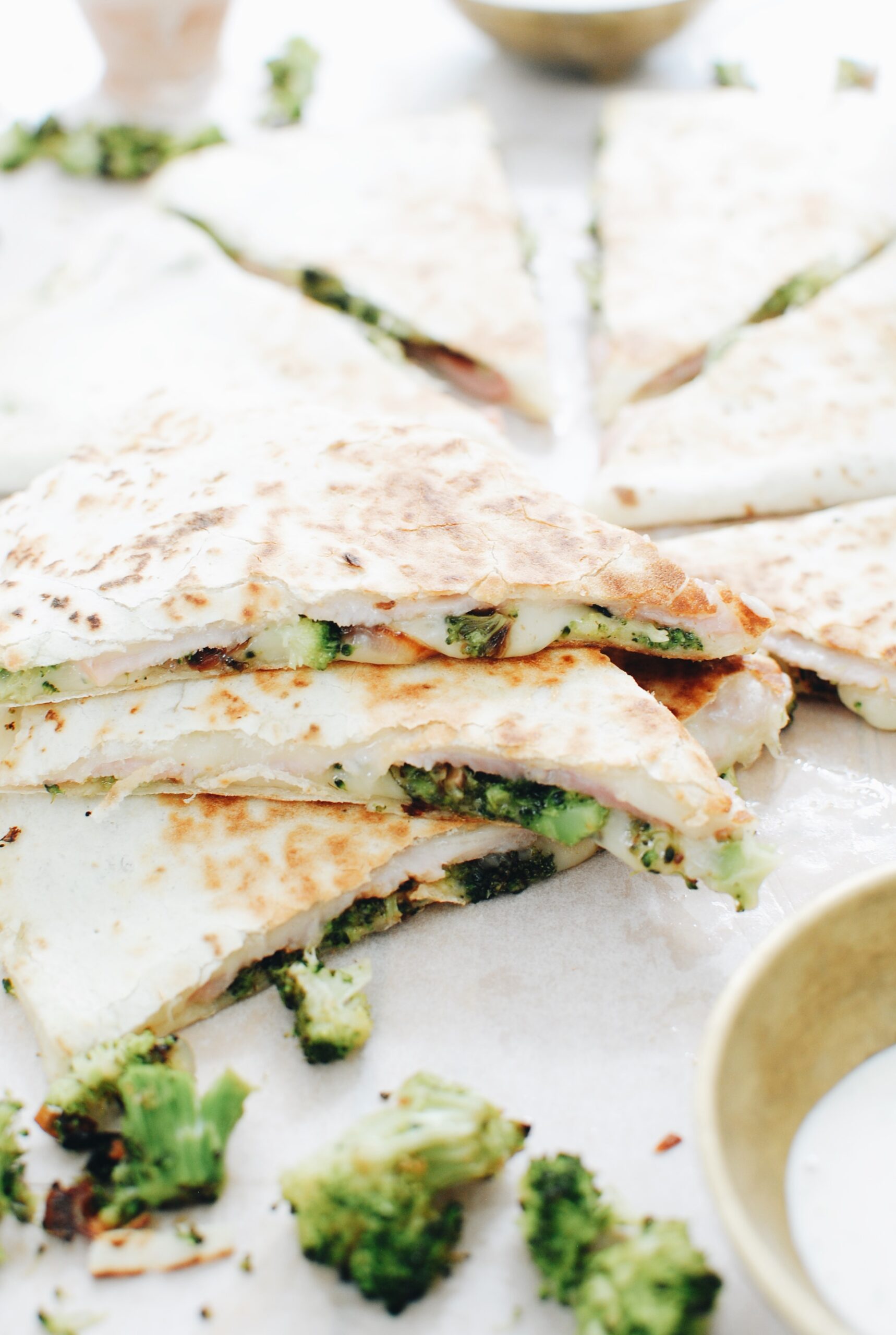 I'm adding this for next week's meal rotation, pronto.
Broccoli, Ham and Gruyere Quesadillas
Ingredients
1 large head of broccoli, stemmed and cut into florets
1-2 shallots, peeled and sliced
6 oz gruyere cheese, shredded
2 slices deli ham
2 large tortillas
Coarse salt
Ranch dressing, to serve
Instructions
Preheat your oven to 400.
Arrange the broccoli florets and sliced shallots on a rimmed baking sheet. Drizzle with a glug of olive oil and season with a pinch of salt. Toss together with your fingers to coat, and roast for 15 minutes.
Heat a wide skillet over medium. Place a tortilla in the skillet, and sprinkle the grated cheese on one half. Layer with a slice of ham, a little bit of the broccoli mix, and more cheese. Fold the tortilla over and toast in the dry skillet until the cheese is melted and the tortilla is crisp and toasted and golden brown.
Repeat for the second quesadilla.
Slice into four pieces (per quesadilla) and serve with ranch dressing!
Makes two (4-piece) quesadillas.
*you can always make more if you sliiiiightly lessen the filling ingredients!
7.8.1.2
610
https://bevcooks.com/broccoli-ham-and-gruyere-quesadillas/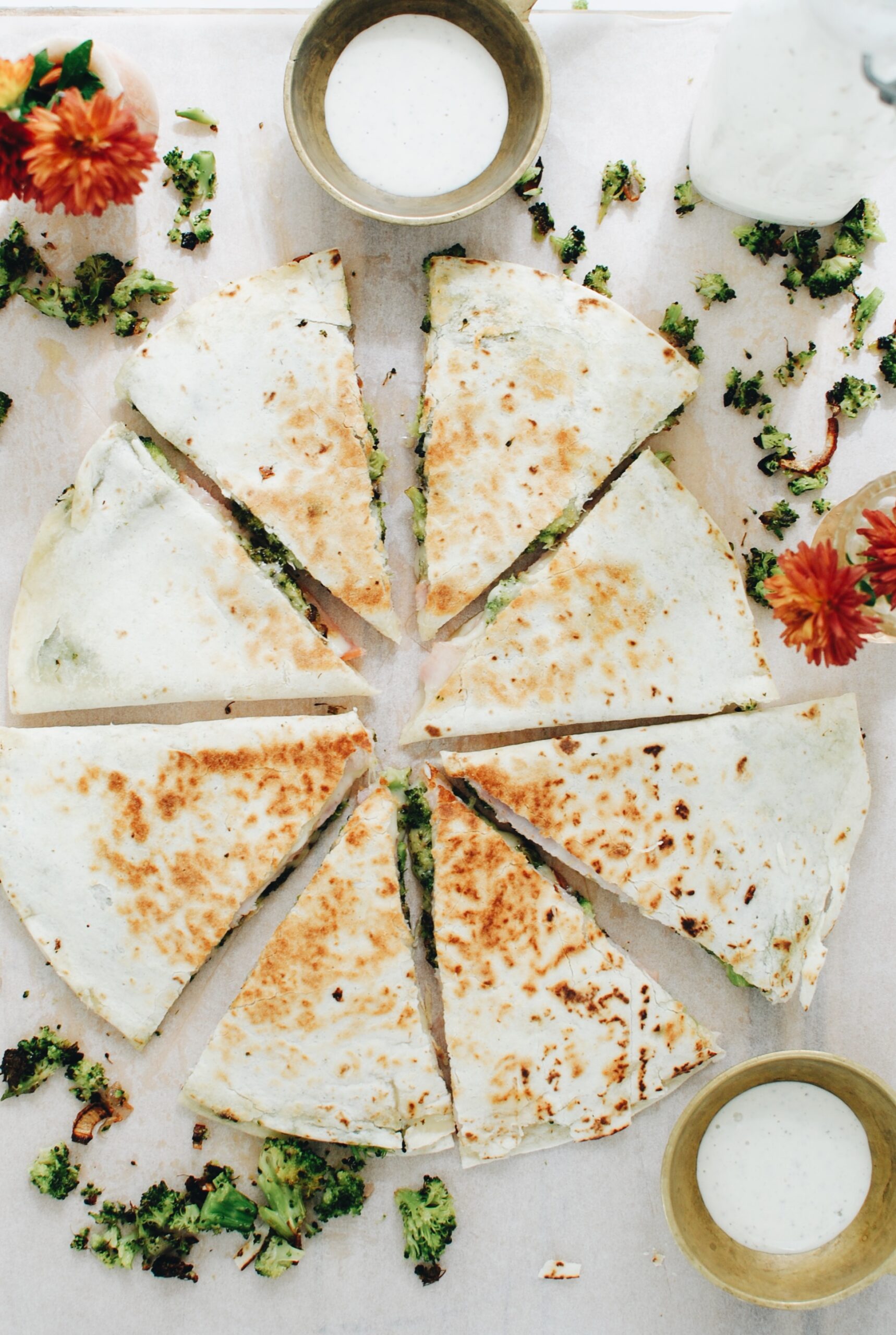 Serve with your best ranch! YEAH, that just got taken up a notch.