You know like, pizza pie.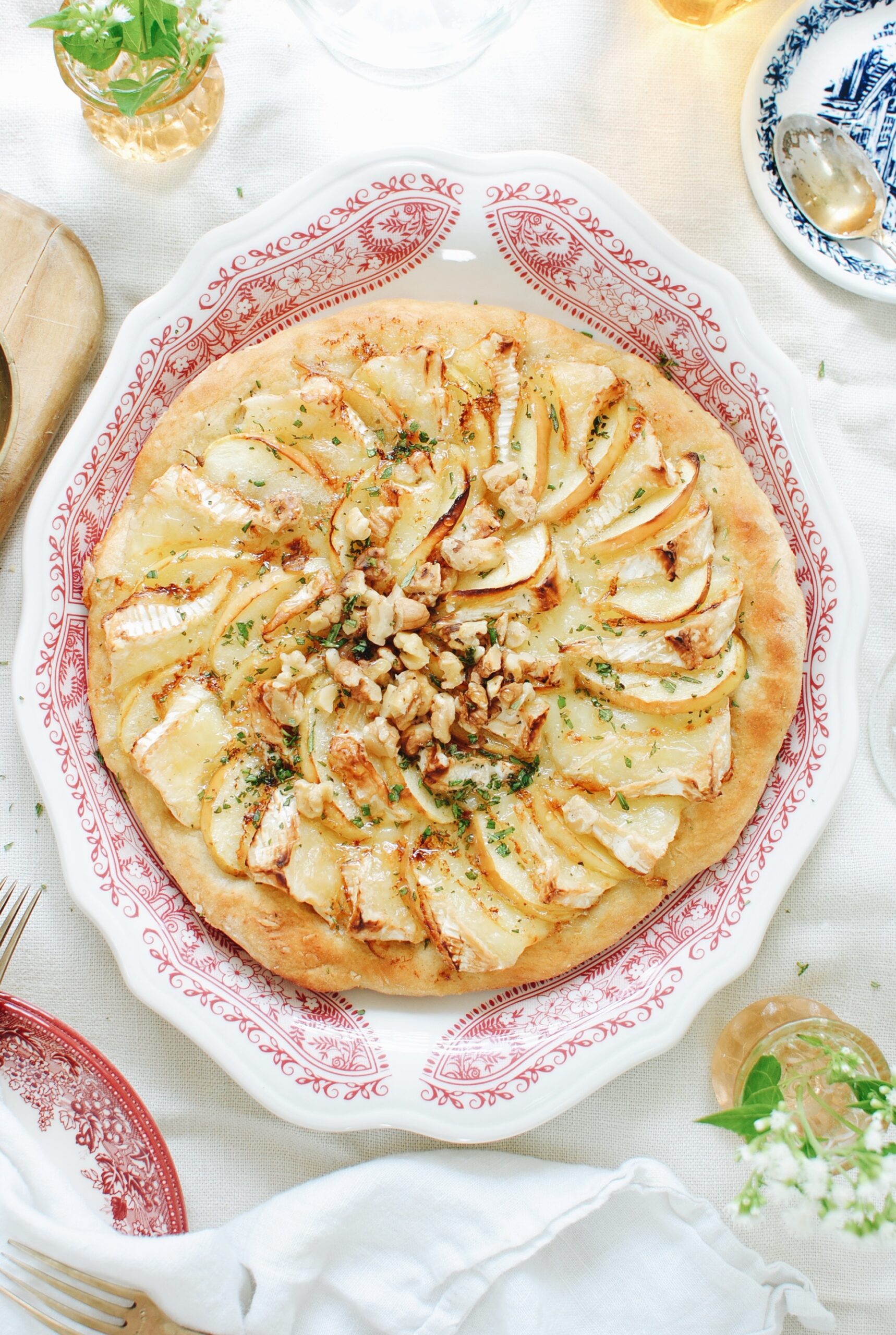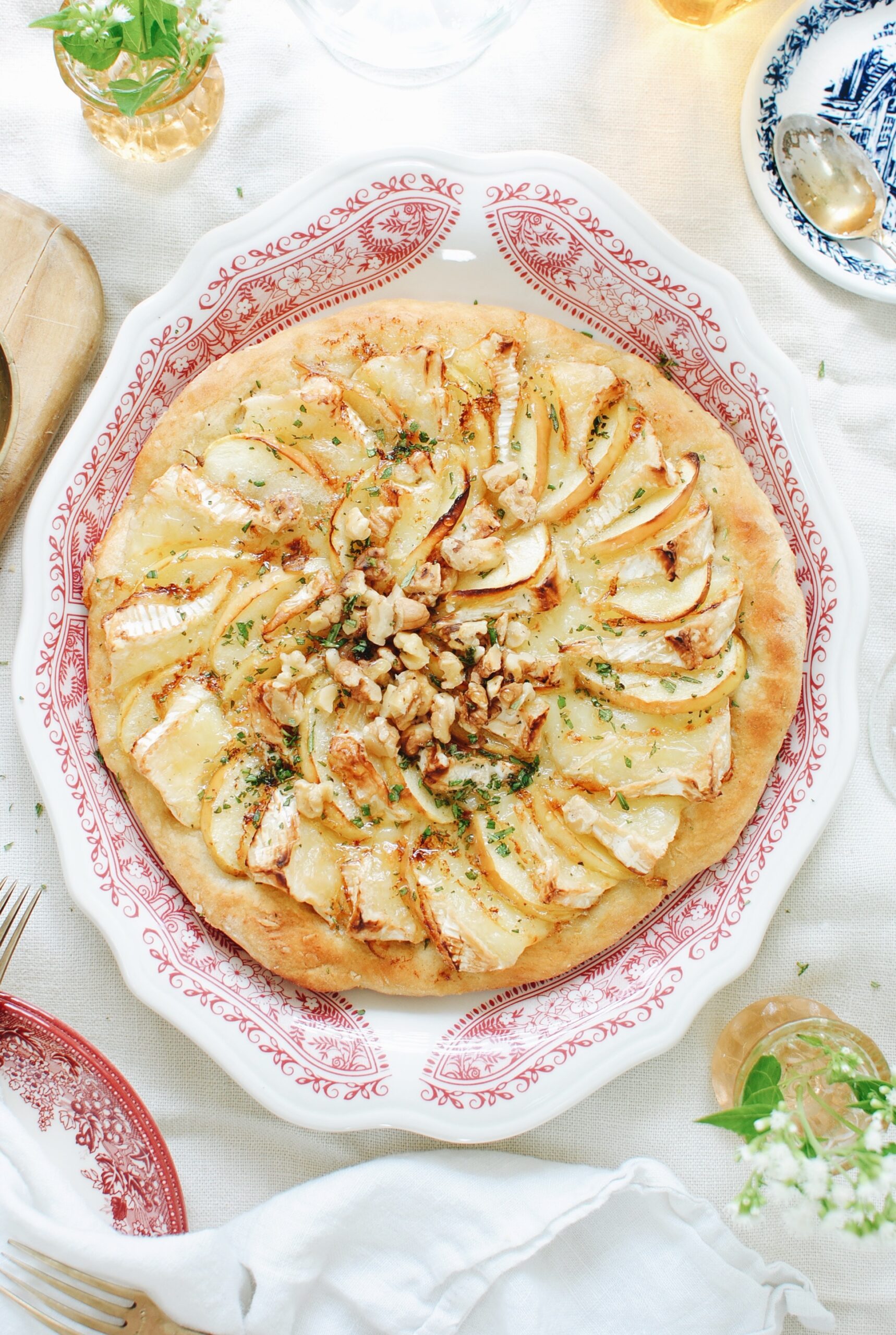 Although this feels more appetizery to me, it is still pizza dough, and sinfully fall with all those delicate apples and creamy slices of brie. You are going to need to sit down for this. Heck, you might even lie down. Whatever you need to do.
Let us peepeth.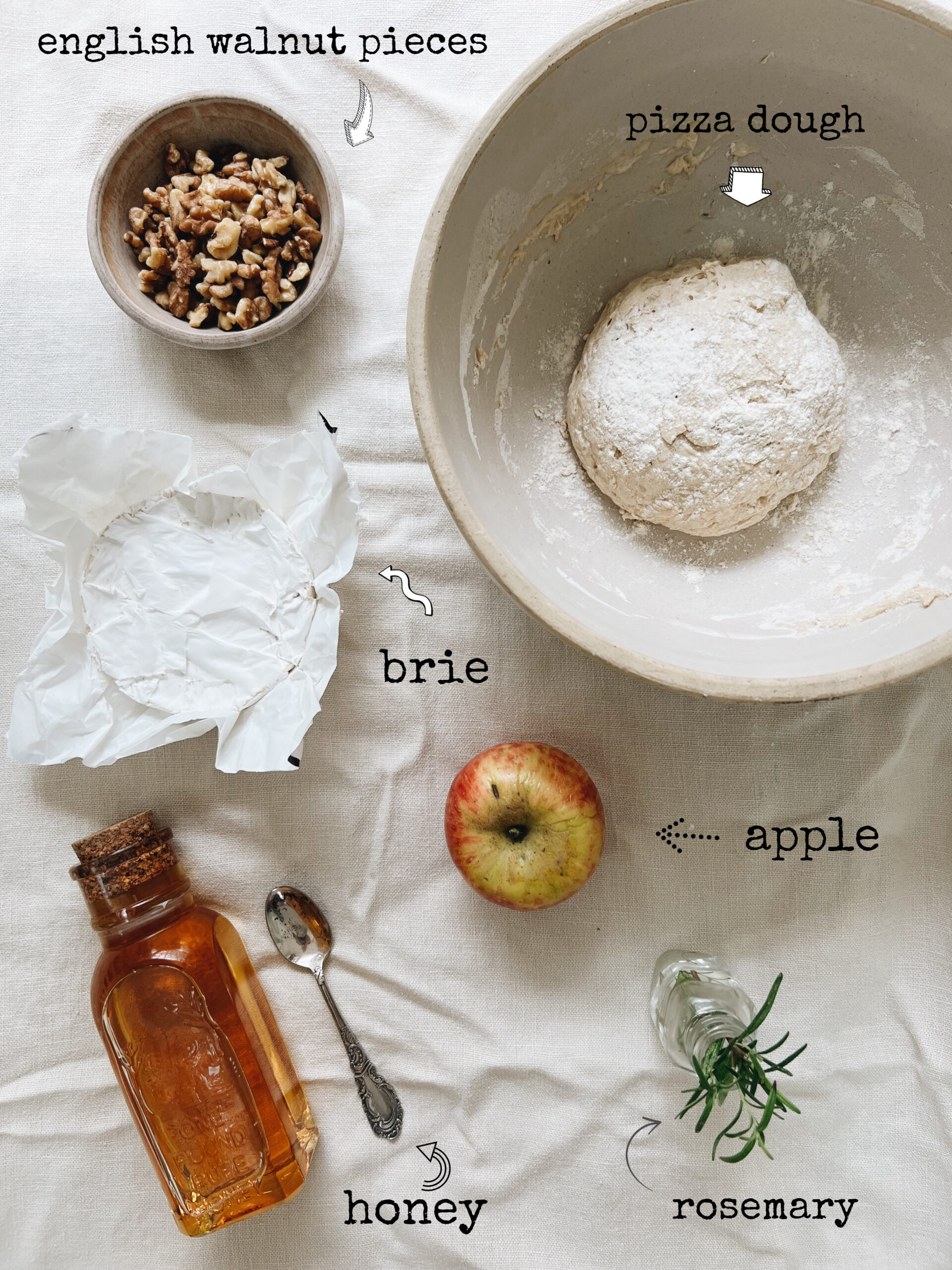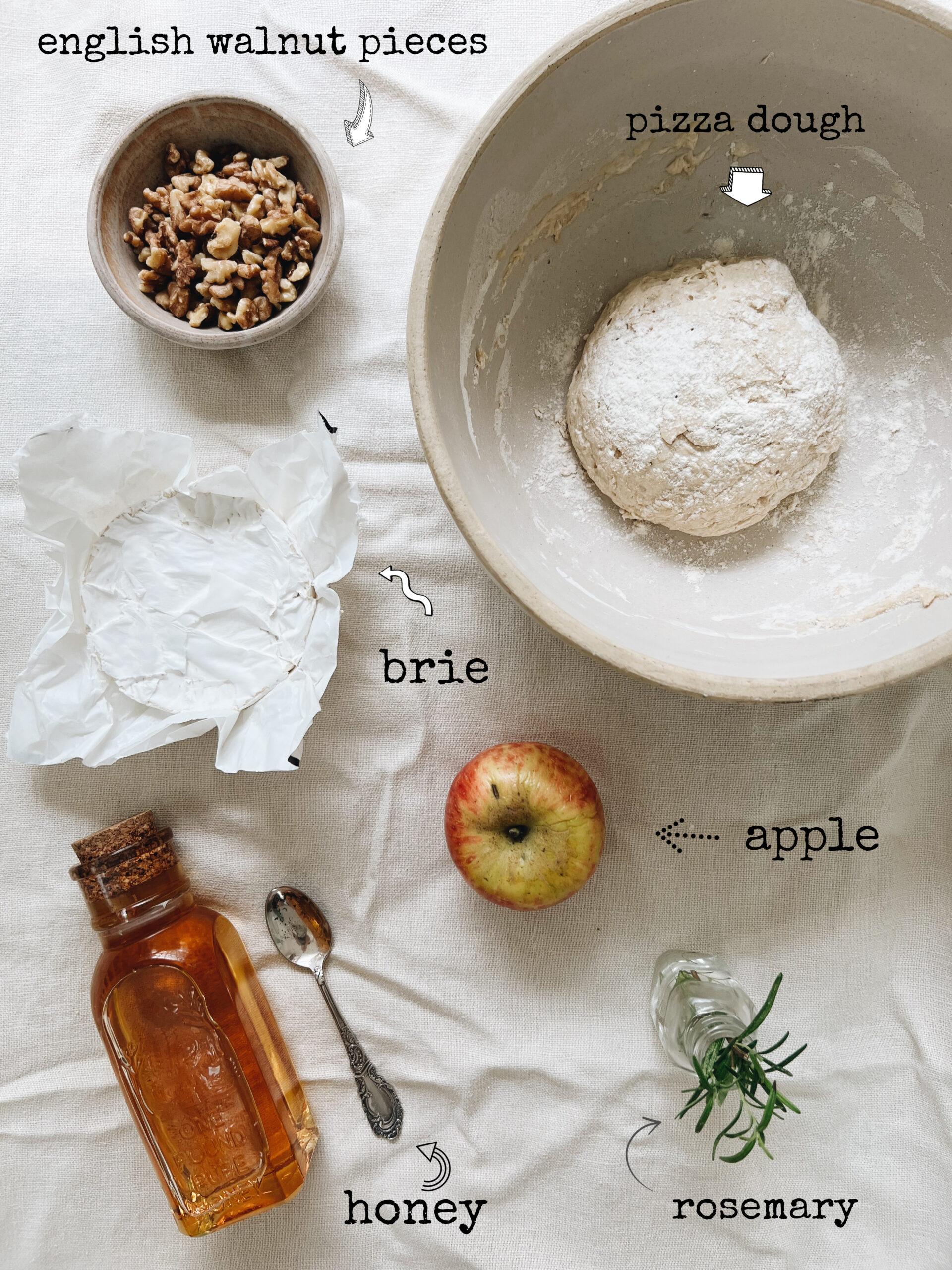 I've made different varieties of this skillet pie, all of which NEED to make their way to your mouth. First, during the summer I made this Tomato Skillet Pie. Remember that one? And seriously, if tomatoes are still busting at the seams for you, make that one! And then there's the Apple Cheddar Skillet Pie. Another deliciously problematic situation for your taste buds. Please please, add these to your rotation so I don't scream.
But for today, let's do a version with brie and apples and rosemary! (oh my?)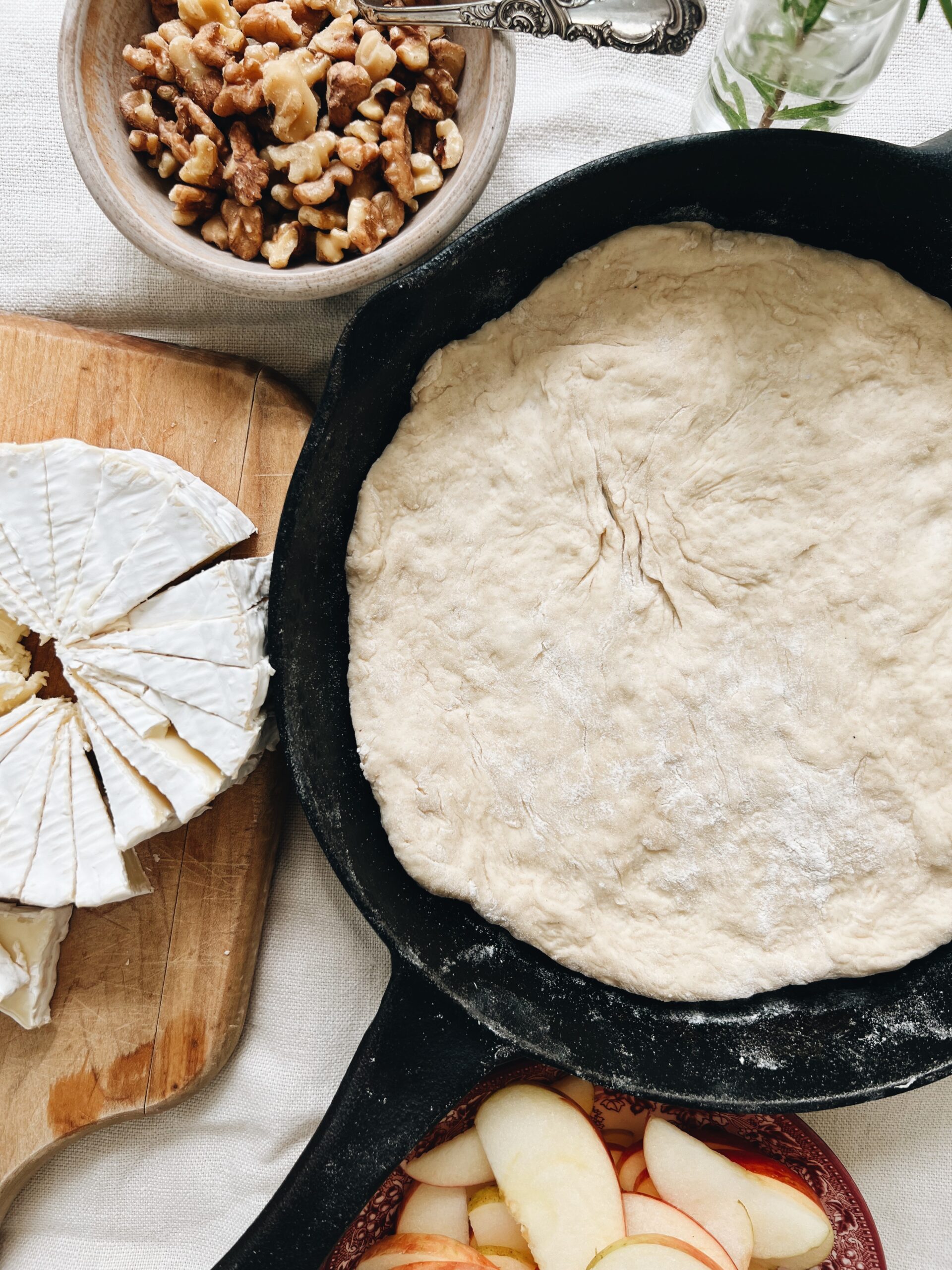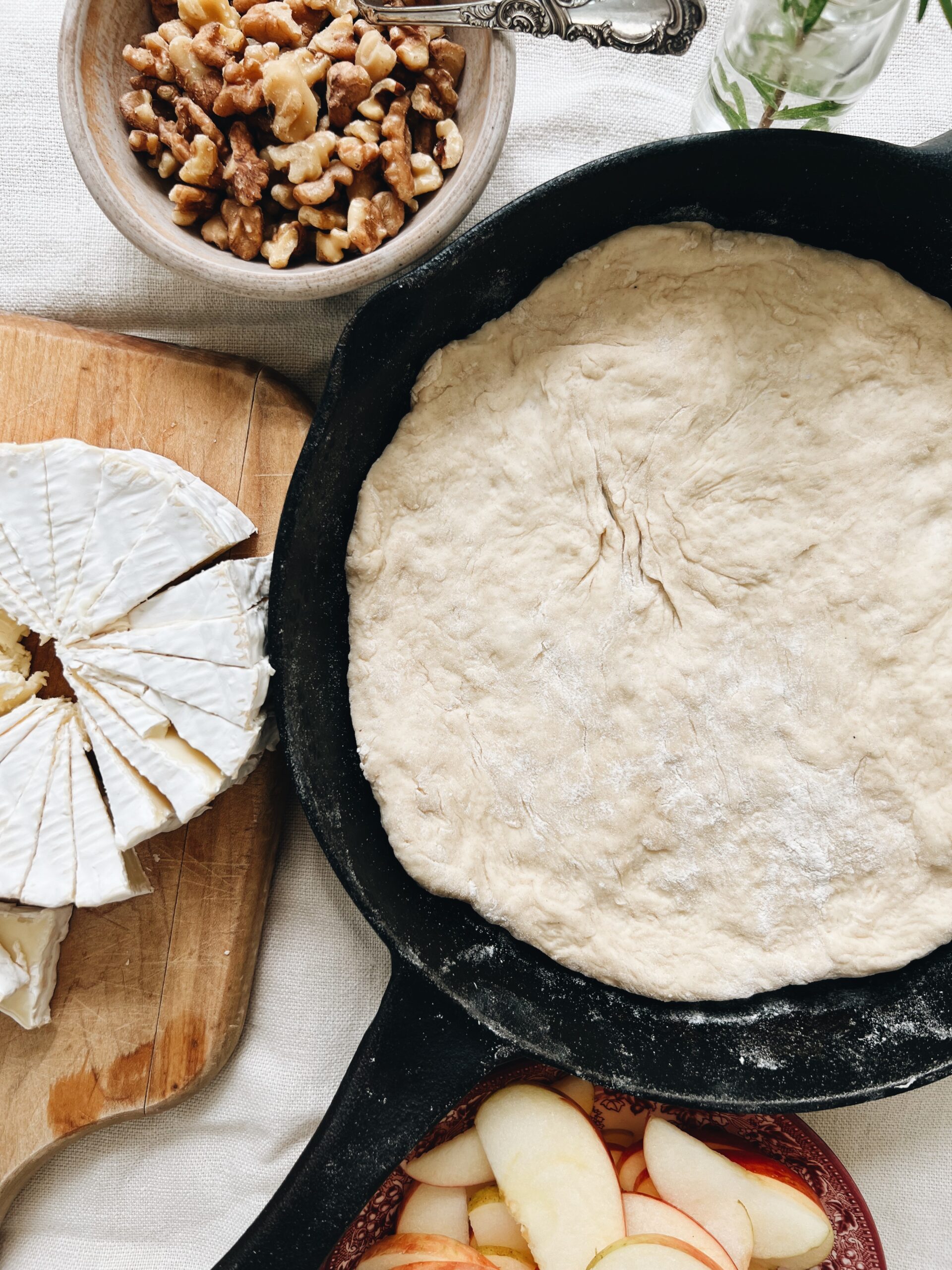 The pizza dough is simple, and only needs about an hour to rest. Longer if you have it, but don't stress it! You could lit-rally start it after school and still have all the time you need.
We'll press it into a 10-inch skillet. So like I said, sort of appetizer-style, unless you want to pair it with a big crunchy green salad. From which I would never stop you.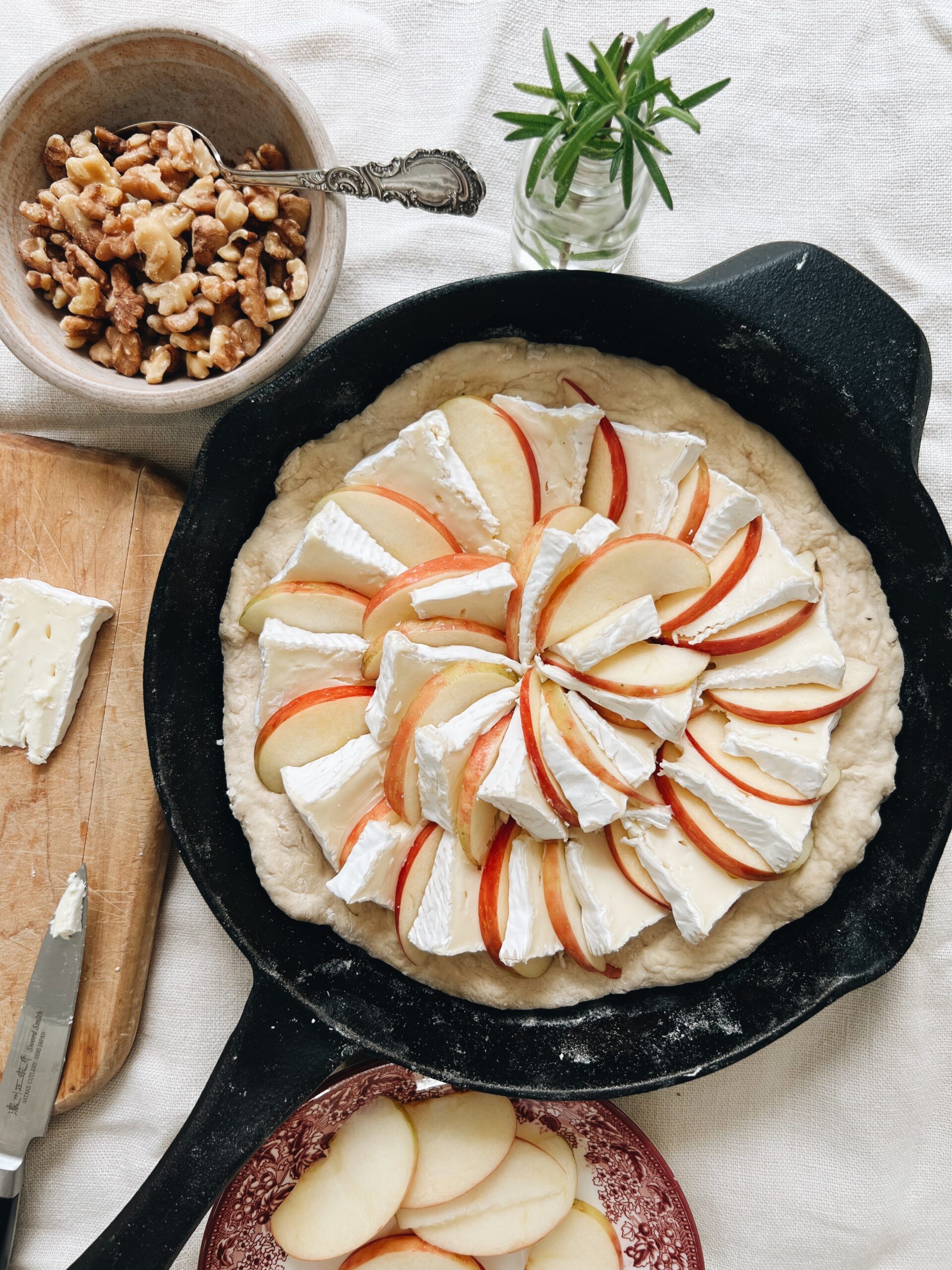 We'll simply and seriously just layer the apple slices and brie slices. Back and forth. Spiral in. It doesn't even have to look that pro because once baked you're going to fall all over yourself at how gorgeous it is.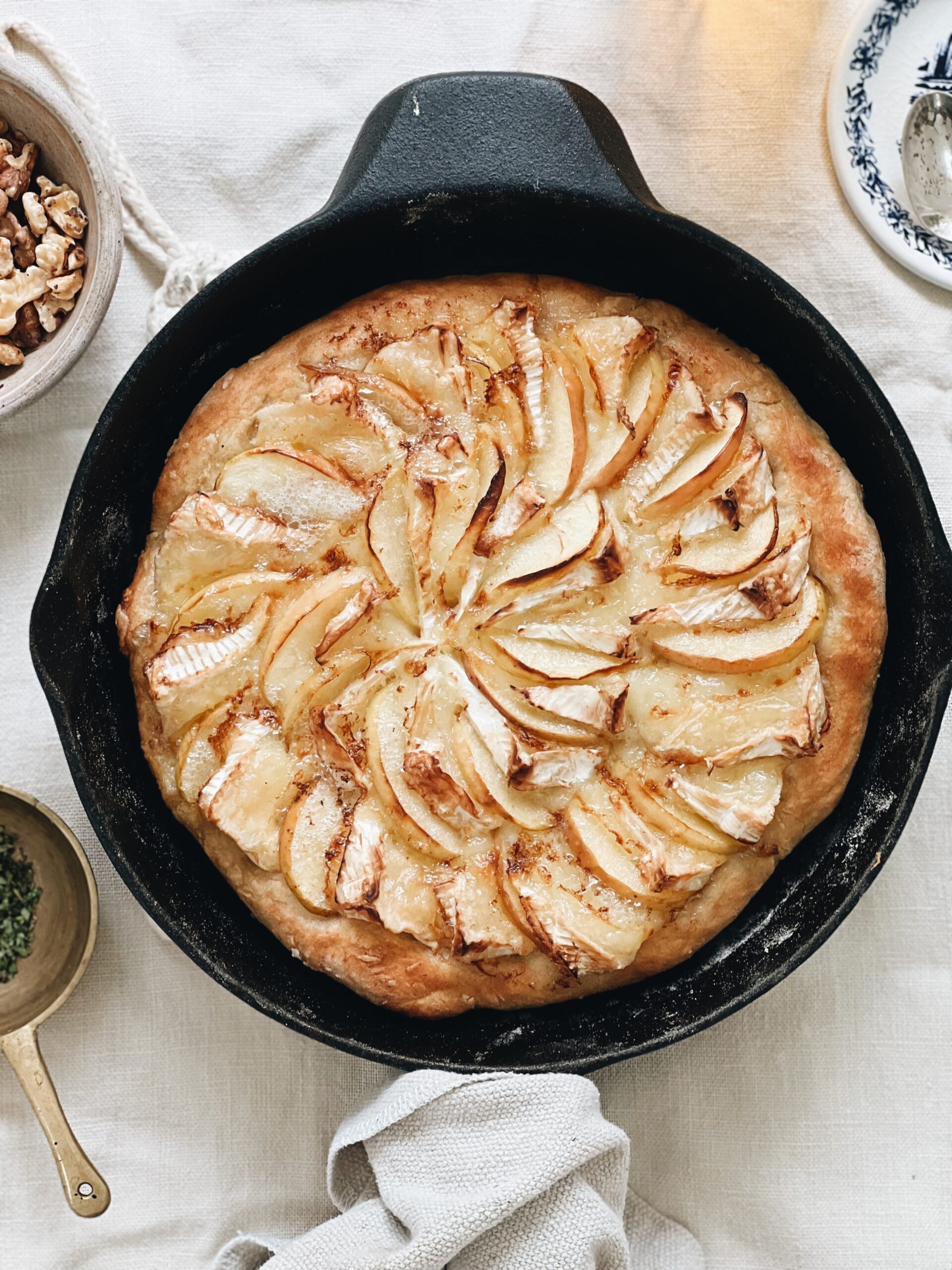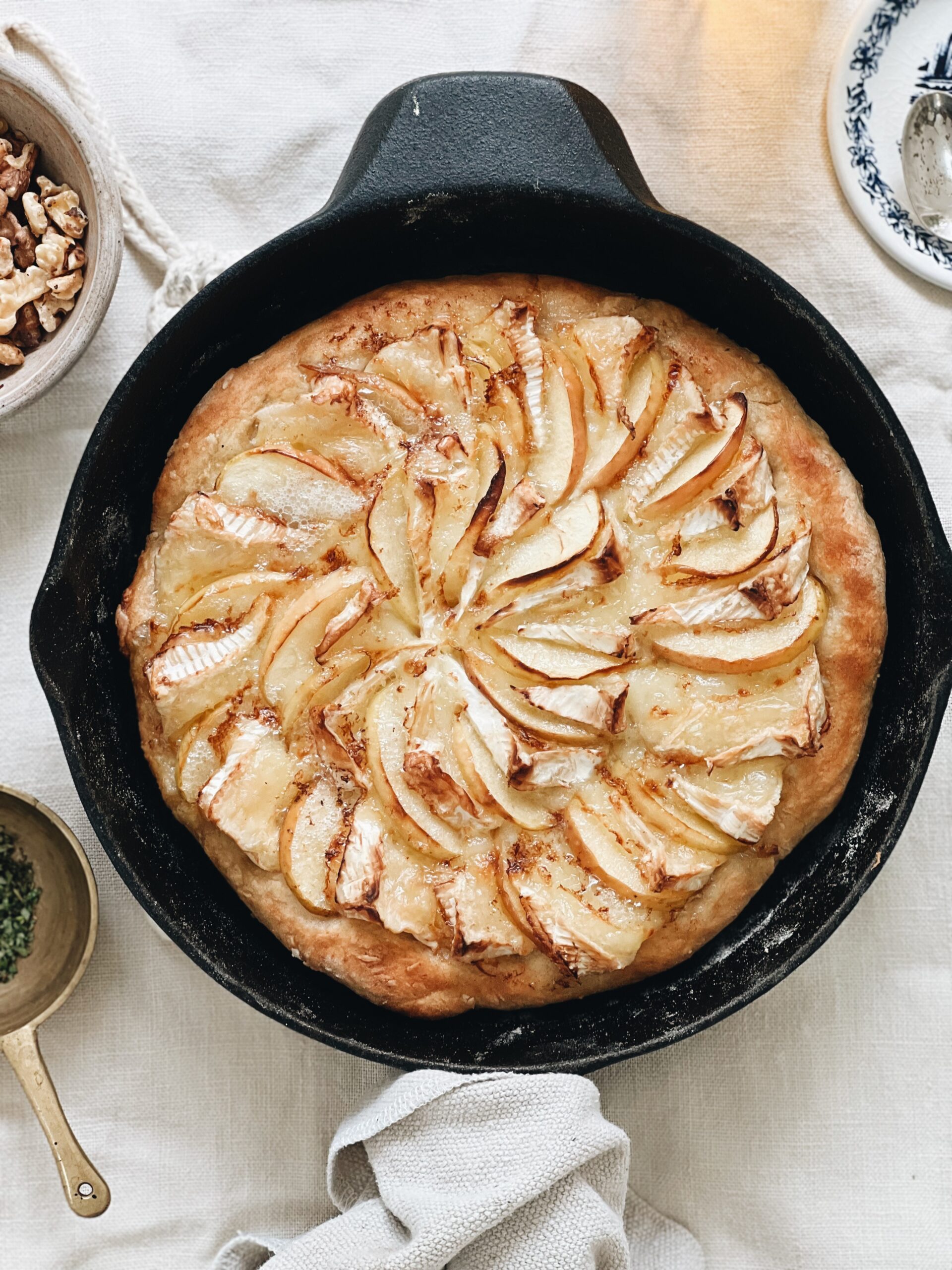 See? This is what I mean. And mine is even wobbly and I do not care because rustic is life. Is it not? I knew we saw eye to eye.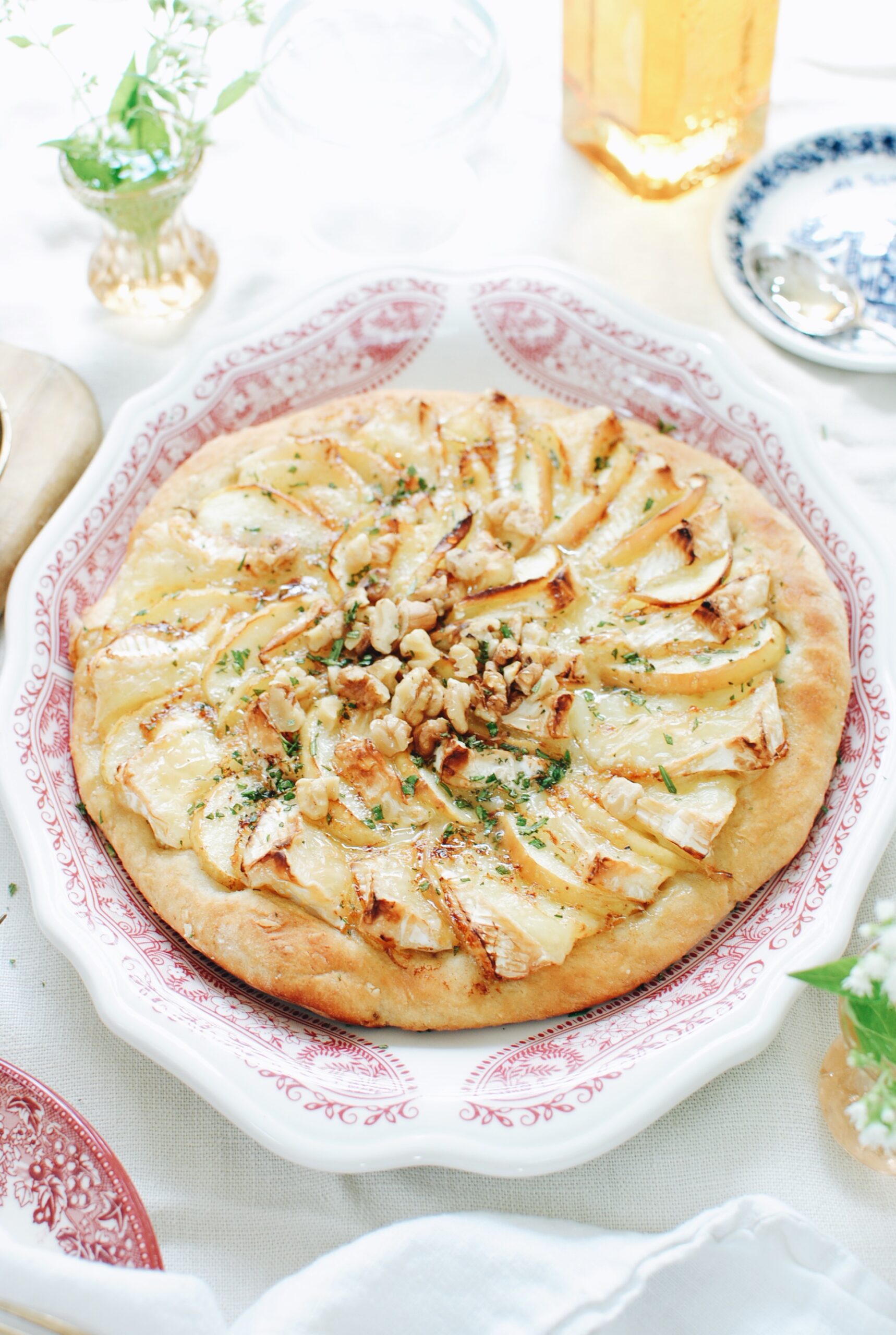 Little pile of toasted English walnut pieces in the middle, a sprinkle of freshly chopped rosemary and a drizzle of your favorite local honey. CHILD, look. If this isn't the exact definition of autumn I have no idea what planet you're living on.
We're still friends, though.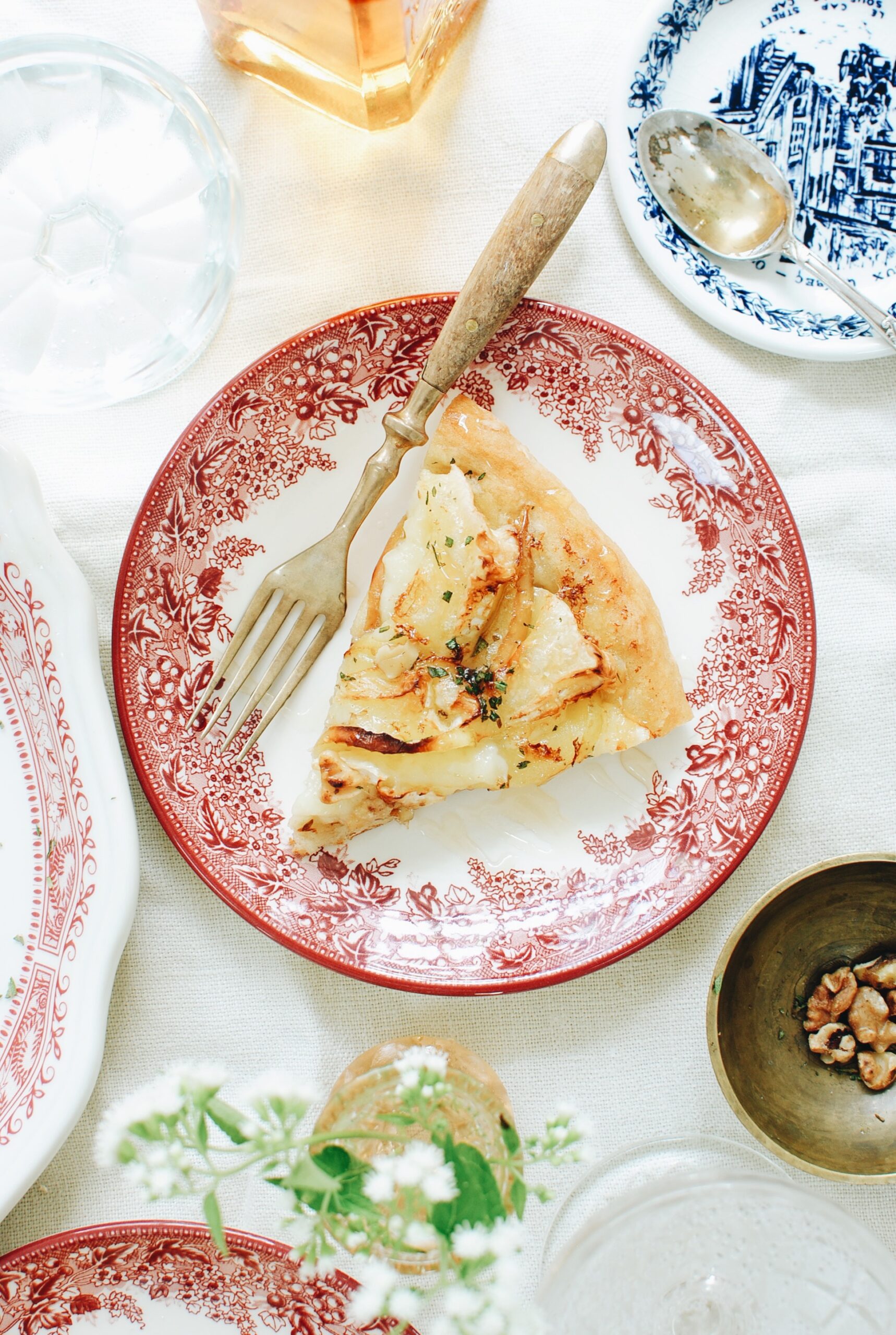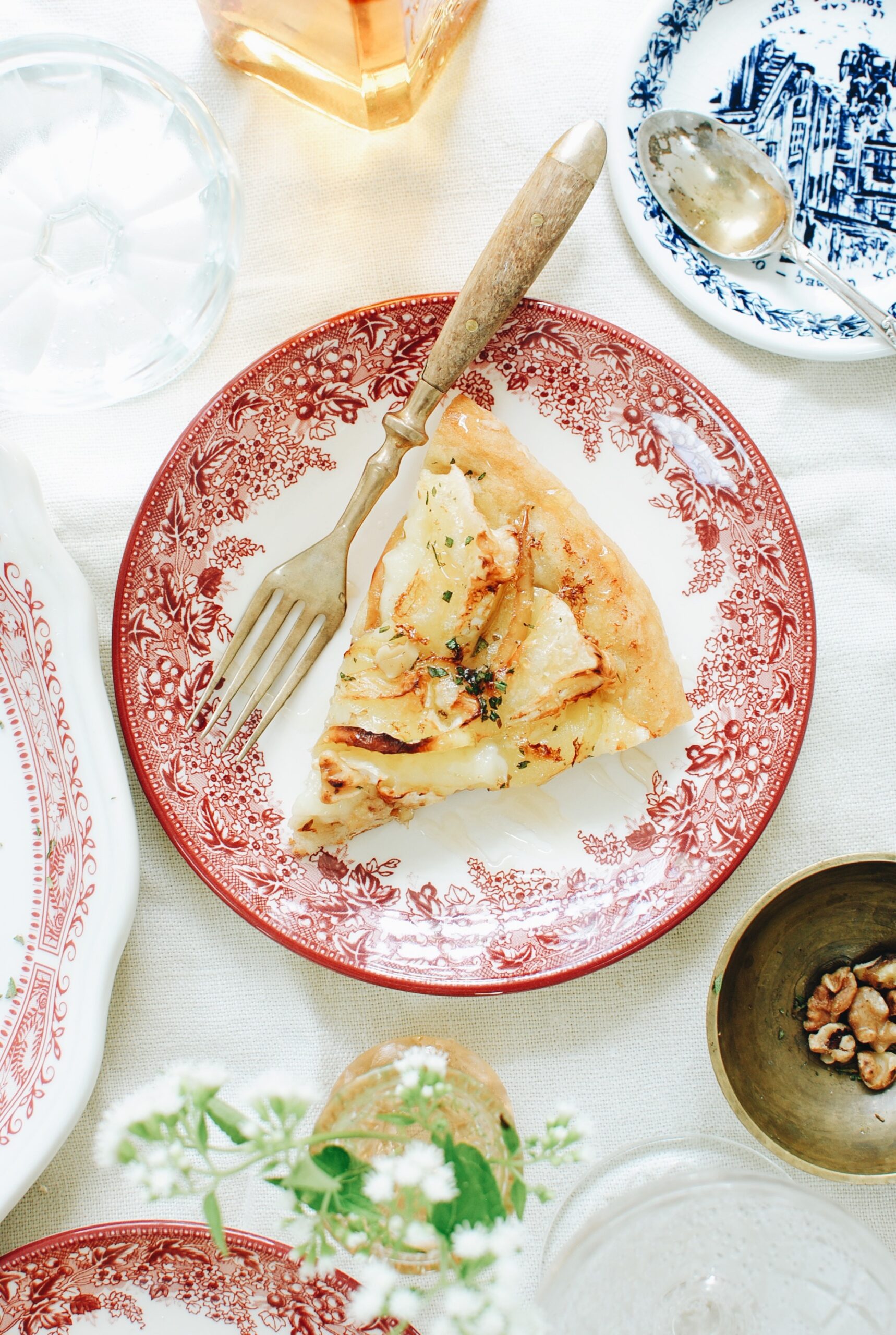 It's the perfect blend of savory and sweet. Creamy and rustic. Elegant and earthy. Appetizer but brunch but also snack but also a side at dinner but also all of dinner. No one will judge.
POLL:::: who here wants more skillet pies all fall and winter???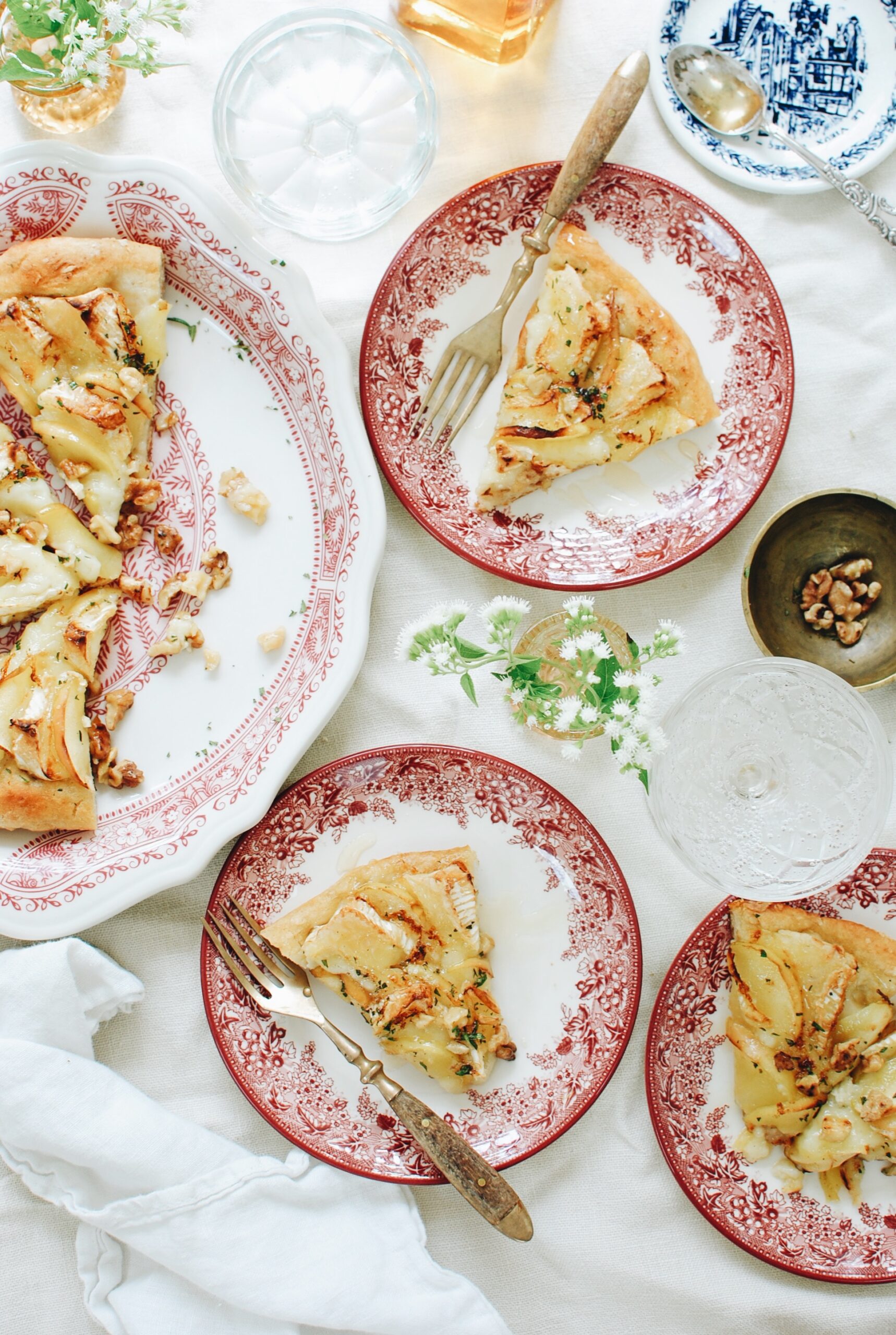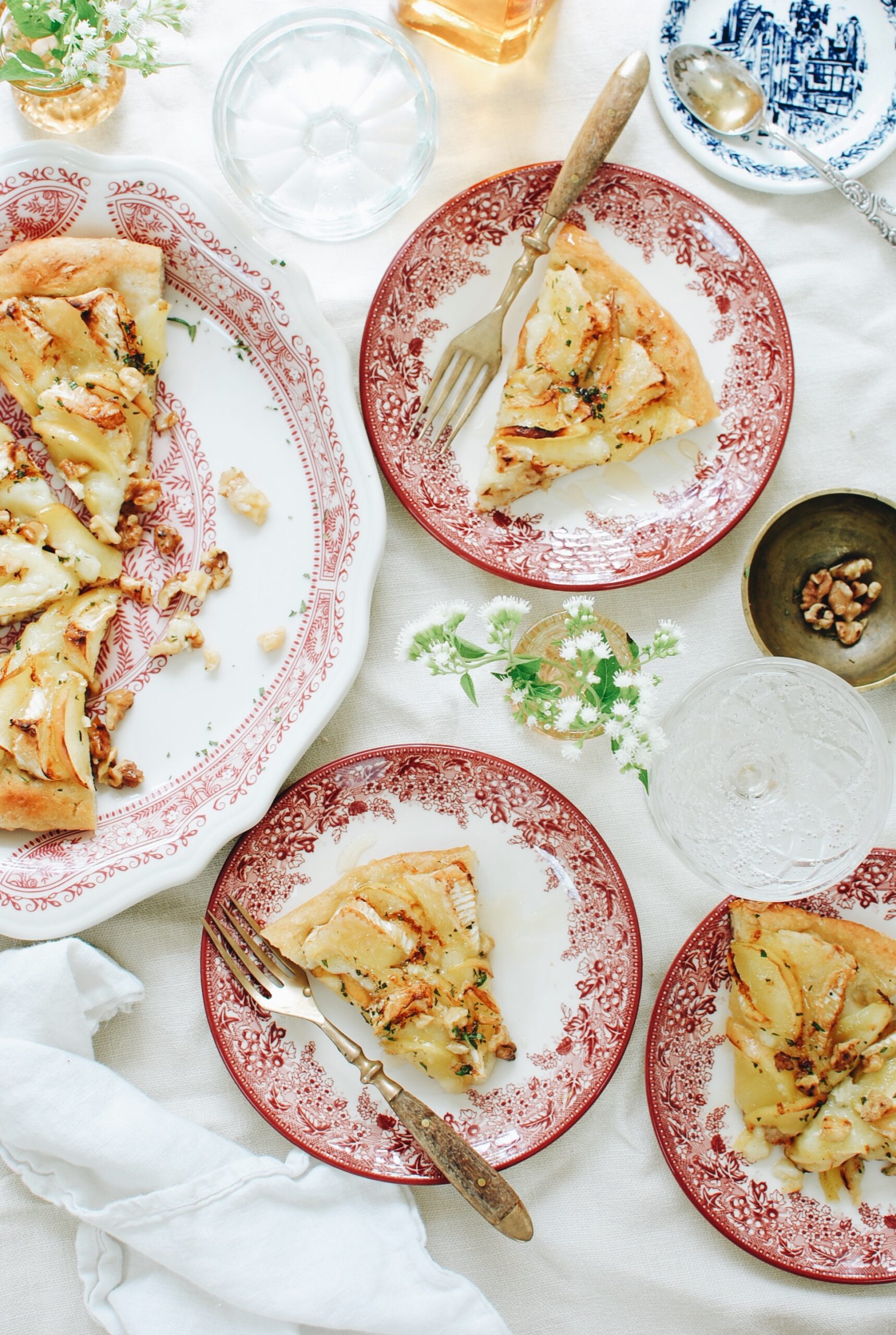 Besides me, that is.
Ingredients
1 cup all-purpose flour
1 tsp instant yeast
1 tsp sugar
1 tsp coarse salt
1/2 cup warm water
8 oz wheel brie, sliced into thin wedges
1 apple, thinly sliced (I used honeycrisp, but anything works)
1/2 cup English walnut pieces, lightly toasted
Honey to garnish
1 tsp chopped fresh rosemary to garnish
Instructions
Let's make the pizza dough. In a medium bowl, whisk together the flour, yeast, sugar and salt. Add the warm water and stir with a wooden spoon. Once sticky, transfer the dough onto a lightly floured work surface and knead a few times, until it forms a smooth ball. Place it back into the (now cleaned) bowl, cover and let it rest for an hour, or as long as you want. It should rise just a tad! Not a ton ton, but enough to call it good.
Preheat your oven to 400.
Pull the risen dough back out of the bowl and onto a floured surface, and gently stretch it to fit a 10-inch cast iron skillet. Plop the dough in the skillet, and let's begin to layer. Going back and forth, layer a thin slice of brie, a thin apple slice, all around the edge of the dough, working your way in, like a spiral. Lots of commas in that sentence, we'll be okay. Bake the pie for 25-30 minutes, until the cheese is melted and starting to brown and caramelize in places.
Take it out of the oven and gently pile a small amount of toasted walnuts in the center. Keep the rest to add to the pie, if needed. Drizzle with honey and garnish with chopped rosemary. So delish!
Let it cool a few minutes before you slice and serve.
Makes 8 servings!
7.8.1.2
601
https://bevcooks.com/apple-brie-skillet-pie/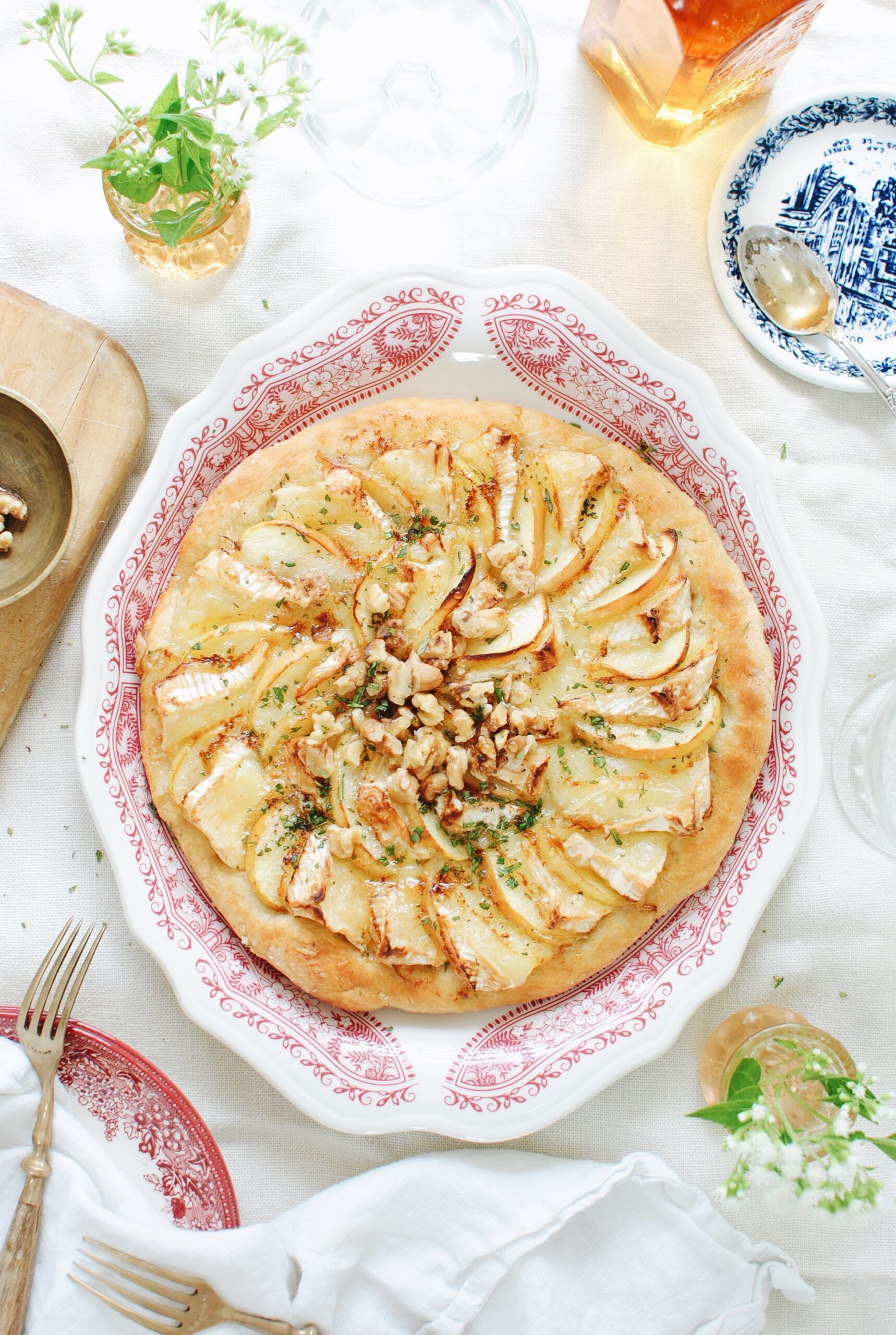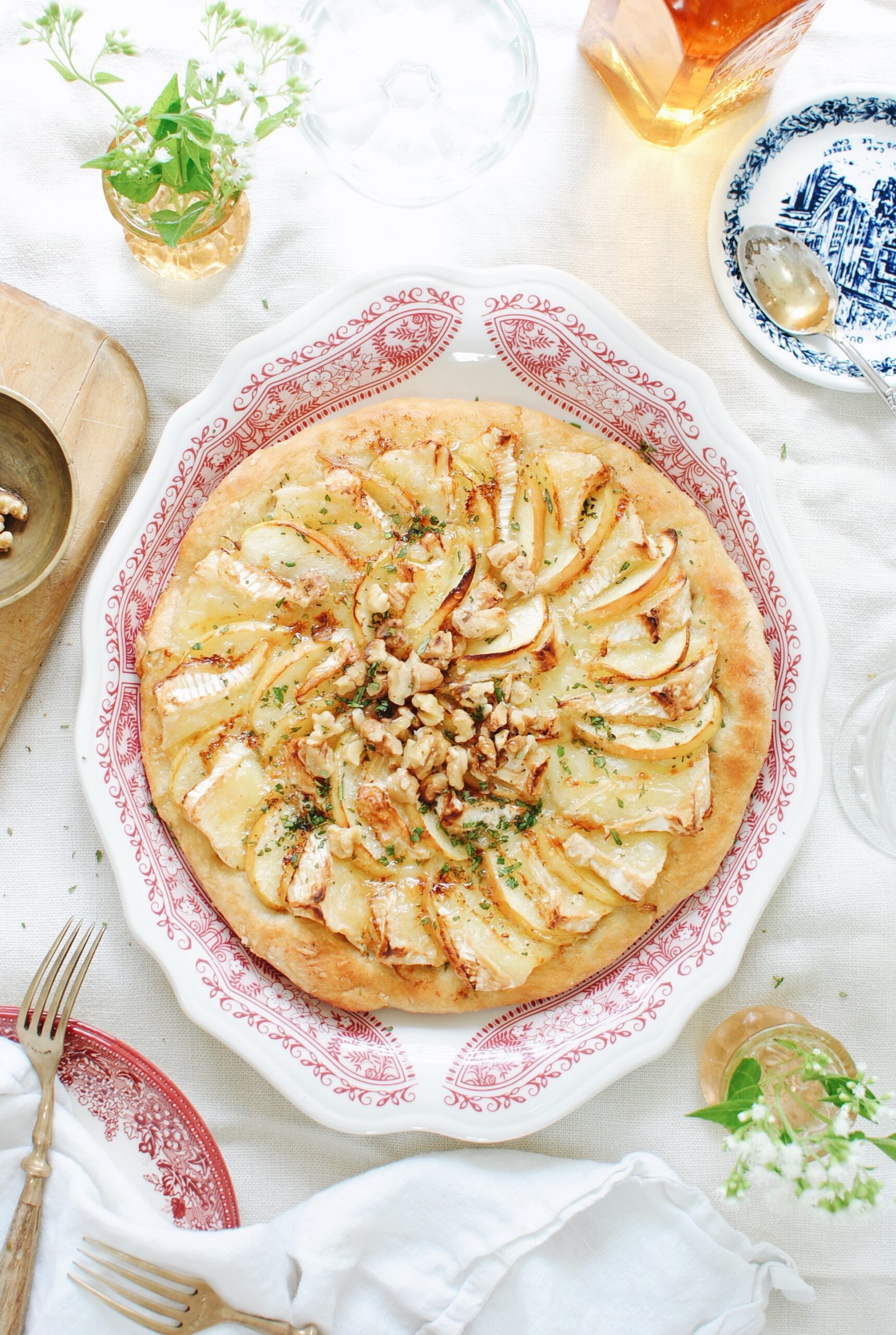 You're getting in that like NOW.