Things are about to change for you, I can feel it.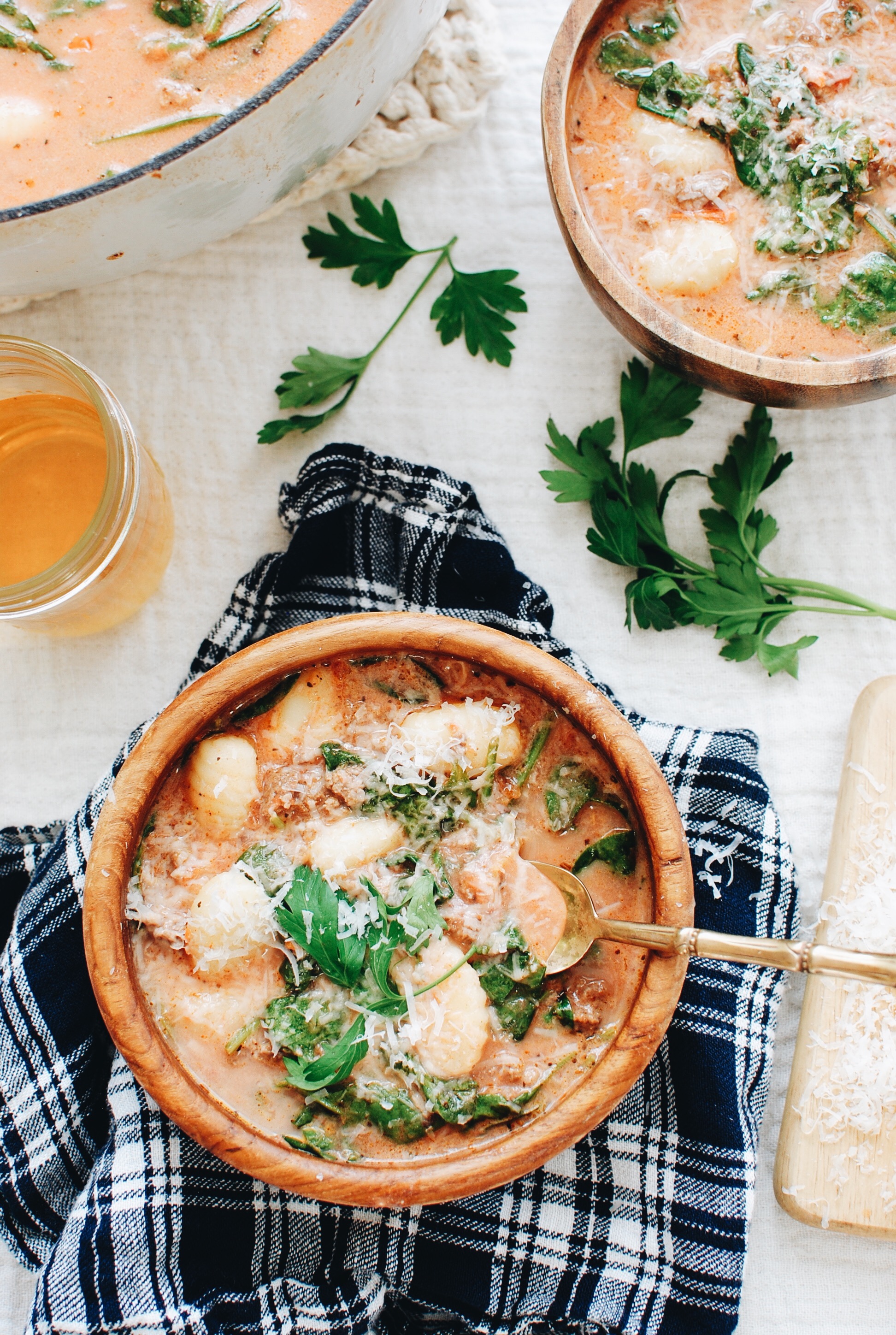 And taste it.
Because this.
THIS.
It's like, one step. Plus a few more. So like three steps total. And one step is pure weeping.
You know I'm Queen Soup, don't argue with me.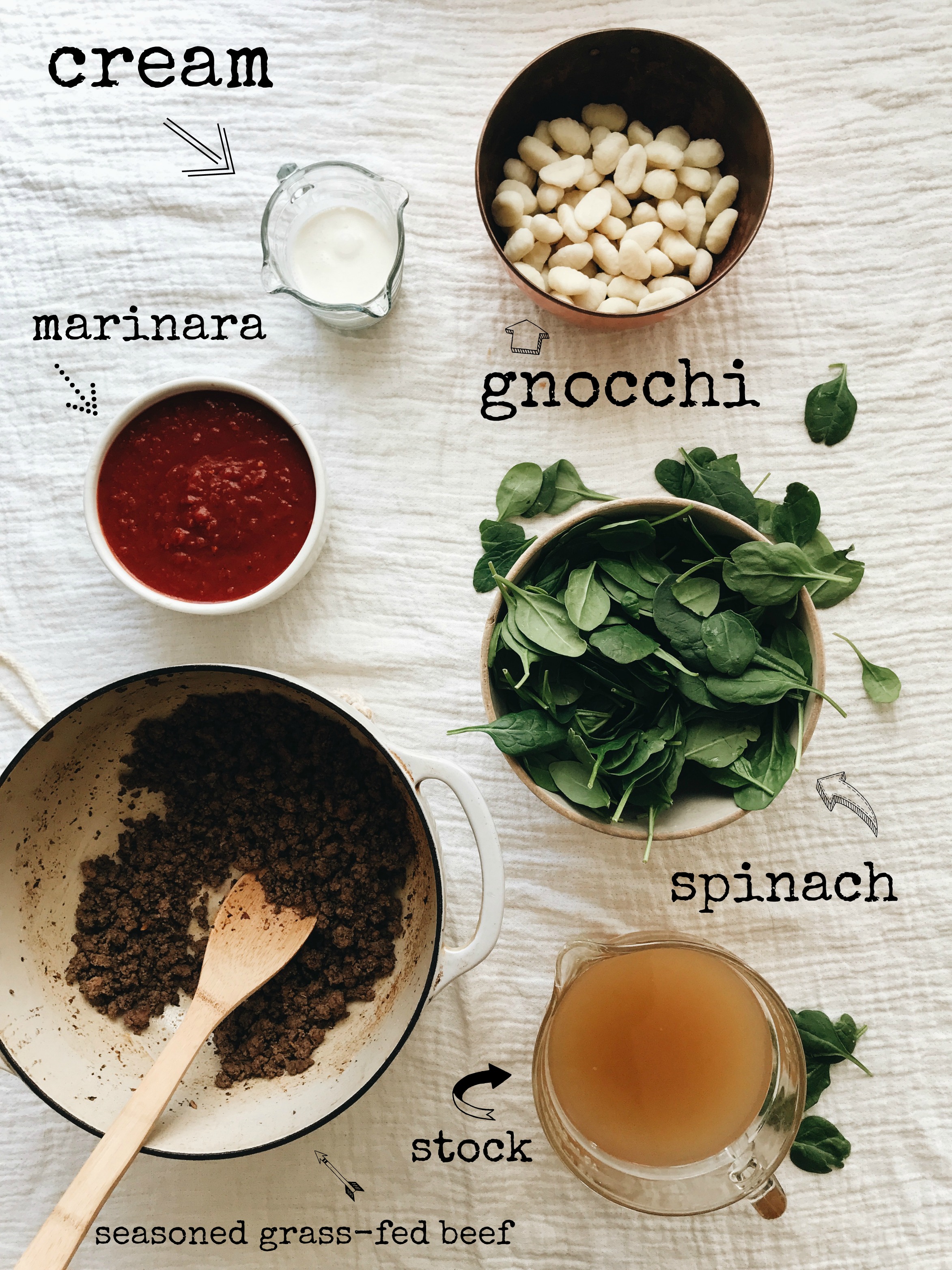 This is going to be that soup that's on the weekly rotation because A) CREAMY. B) Gnocchi makes every living soul giddy. And C) It's got spinach in it, so it's healthy. And I read somewhere on the internet that anytime you add a green to a soup, it automatically cancels out the fat. But don't try to fact check me on this because I think the internet is down.
And D) beef! Grass-fed beef. And you'll season it. With just a little bit of onion powder, garlic powder and Italian seasoning. Because it's easy and perfect and a weeknight and everyone's crank-tankerous and you need soup in bellies stat.
See how I take care of you?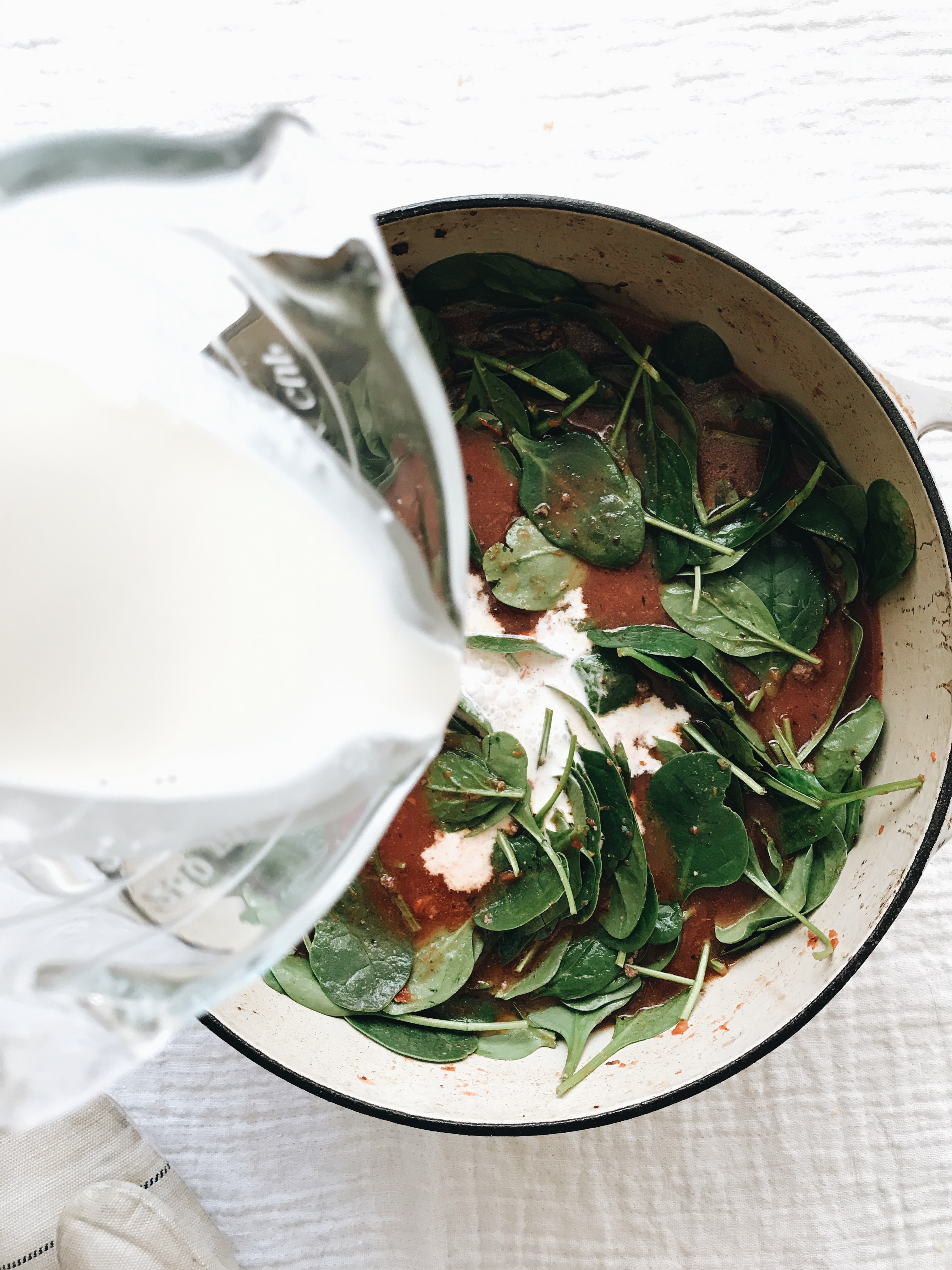 After you brown the beef, just add everything else! The spinach wilts, the gnocchi softens in the soup, and the cream makes the frickin' world go 'round.
You know I'm Queen Soup, don't argue with me.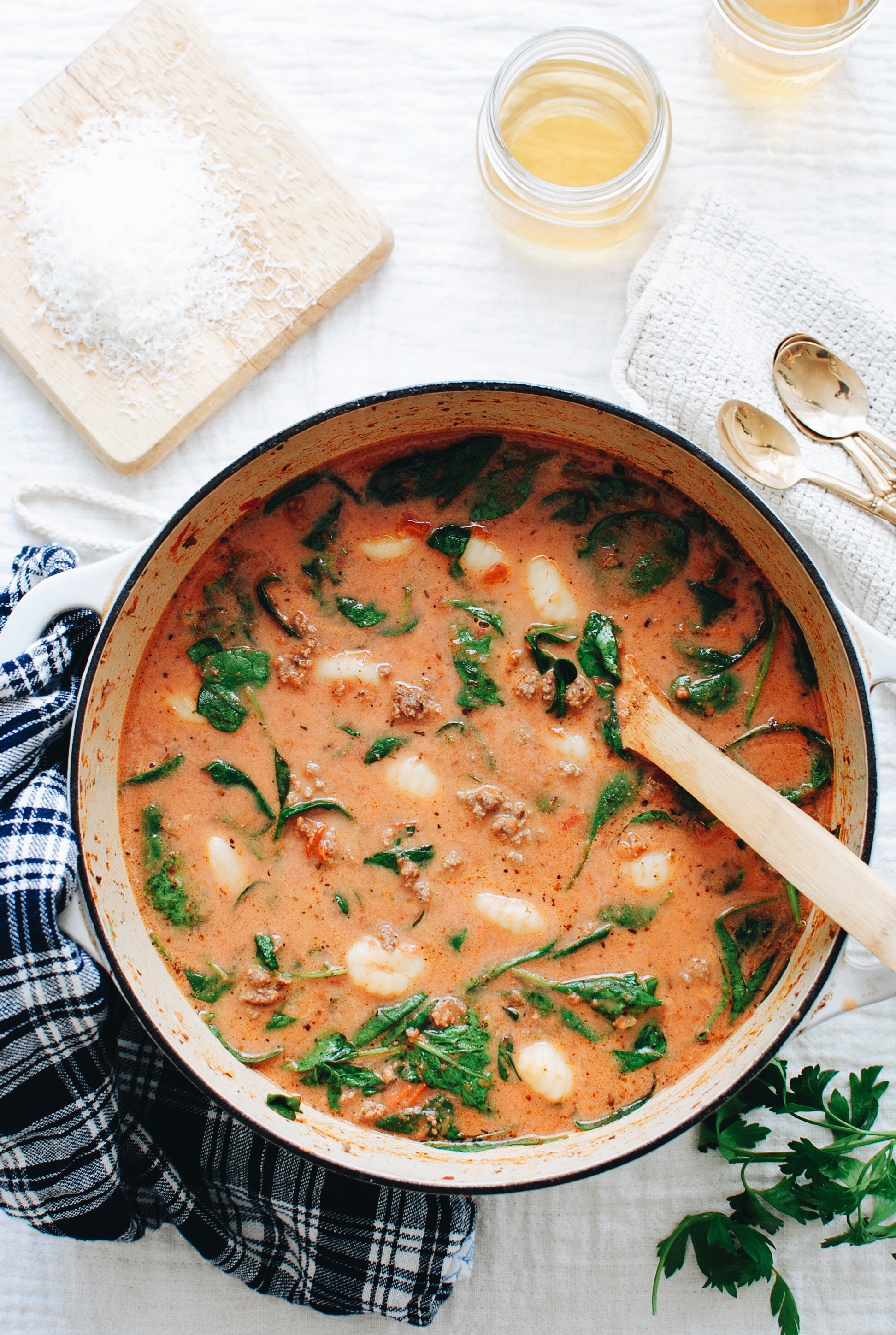 I mean, it's just all you could ever want in a soup. In a meal. IN LIFE.
But I'm not dramatic about it or anything.
And you know what – add lemon juice! Right at the end. Either right in the soup pot, a couple of Tbs., or hand out little wedges so your peeps can squirt their own. Like I alllllways say, it'll wake it right on up. Citrus is your secret weapon. Forever.
You know I'm Queen Soup, don't argue with me.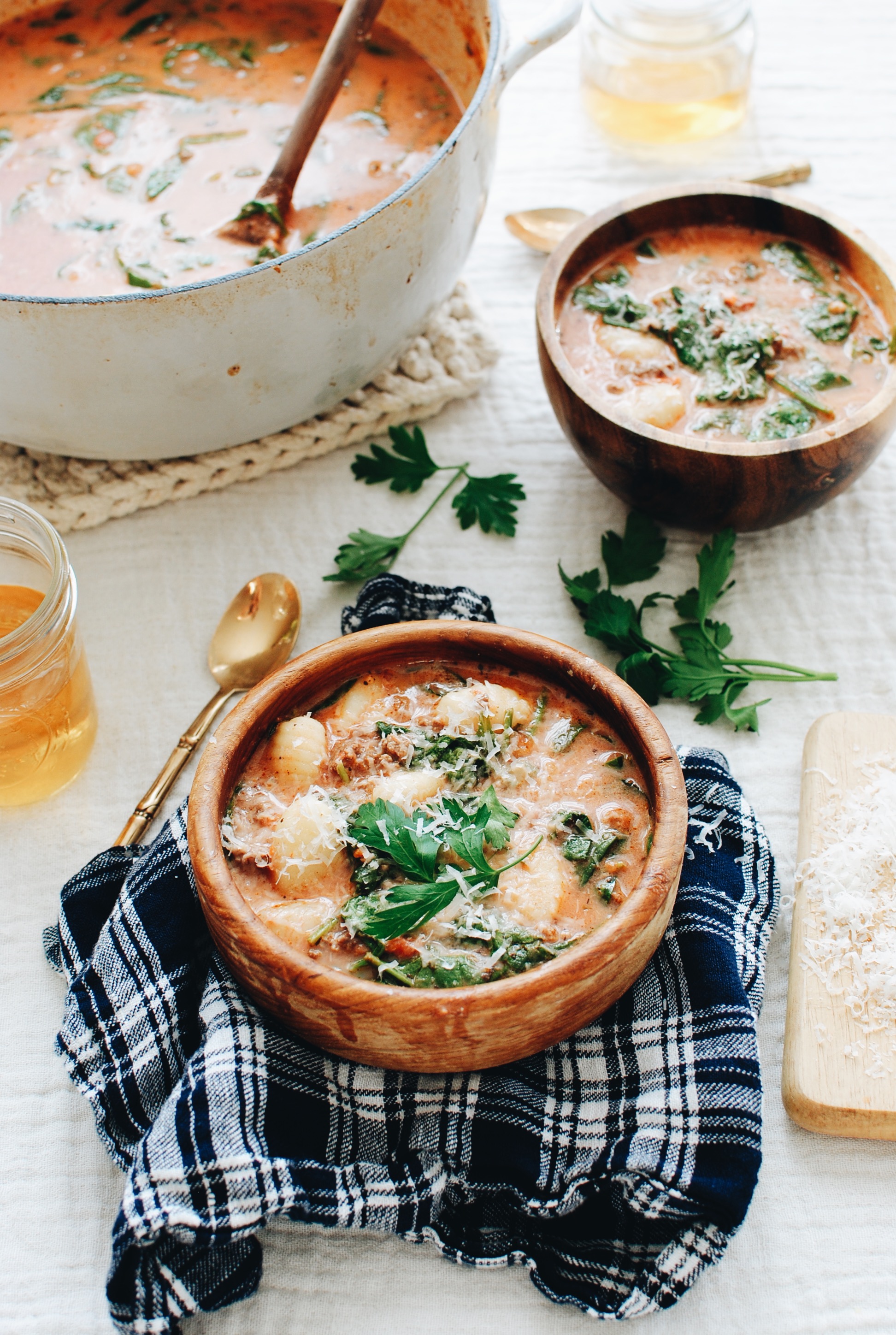 And obviously add cheese and parsley! There is no planet where cheese and parsley would not make sense.
And maybe some crusty bread? For the dippage? I didn't have the crusty bread because I'm "watching my carbs" or some bull honky like that.
This soup takes one minute, is P A C K E D with texture and flavor and bodaciousness, and you will rightly lose your mind at the first bite.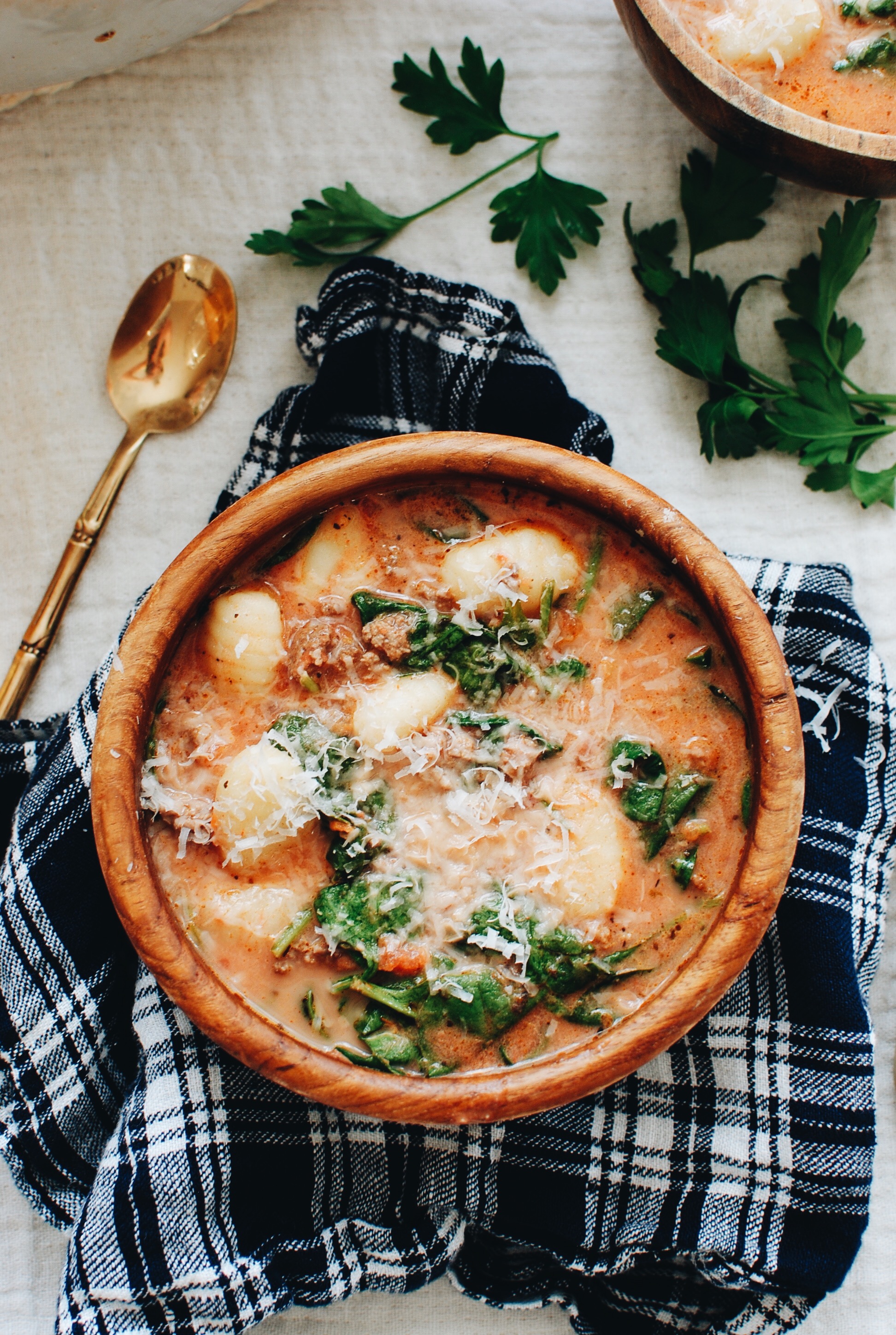 I mean…
Creamy Beef and Gnocchi Soup
Ingredients
1 pound grass-fed beef
1 tsp garlic powder
1 tsp onion powder
1 Tbs. Italian seasoning
1 (28 oz) jar favorite marinara
4 cups chicken stock
1/2 cup heavy cream
1 pound store-bought gnocchi
1 (5 oz) tub baby spinach
1 lemon
Freshly grated parmesan cheese
Parsley, for garnish
Salt and pepper
Instructions
In a deep pot, brown the beef over medium heat, until no longer pink. If you need to drain the fat, shame on you! Just kidding, totally drain that. Then add the garlic powder, onion powder, Italian seasoning, and a big pinch of salt. And maybe a splash of water to add moisture back to the beef, if needed. Brown it a minute further, letting the seasonings soak in.
Then add the marinara, stock, gnocchi and spinach. Continue to simmer on a medium heat until the spinach starts to wilt. Add the cream and stir it all together, letting the gnocchi soften and the spinach finish wilting.
Add a big pinch of salt to taste. Now either add 2 Tbs. fresh lemon juice to the pot, or serve with lemon wedges for the individual squirter. Because individual squirters are a real thing.
Garnish with fresh parmesan, parsley and maybe a grind or two of black pepper!
Serves 4-6.
*to bulk it up, add another pound of gnocchi. That would be a good life move.
7.8.1.2
134
https://bevcooks.com/2018/01/creamy-beef-gnocchi-soup/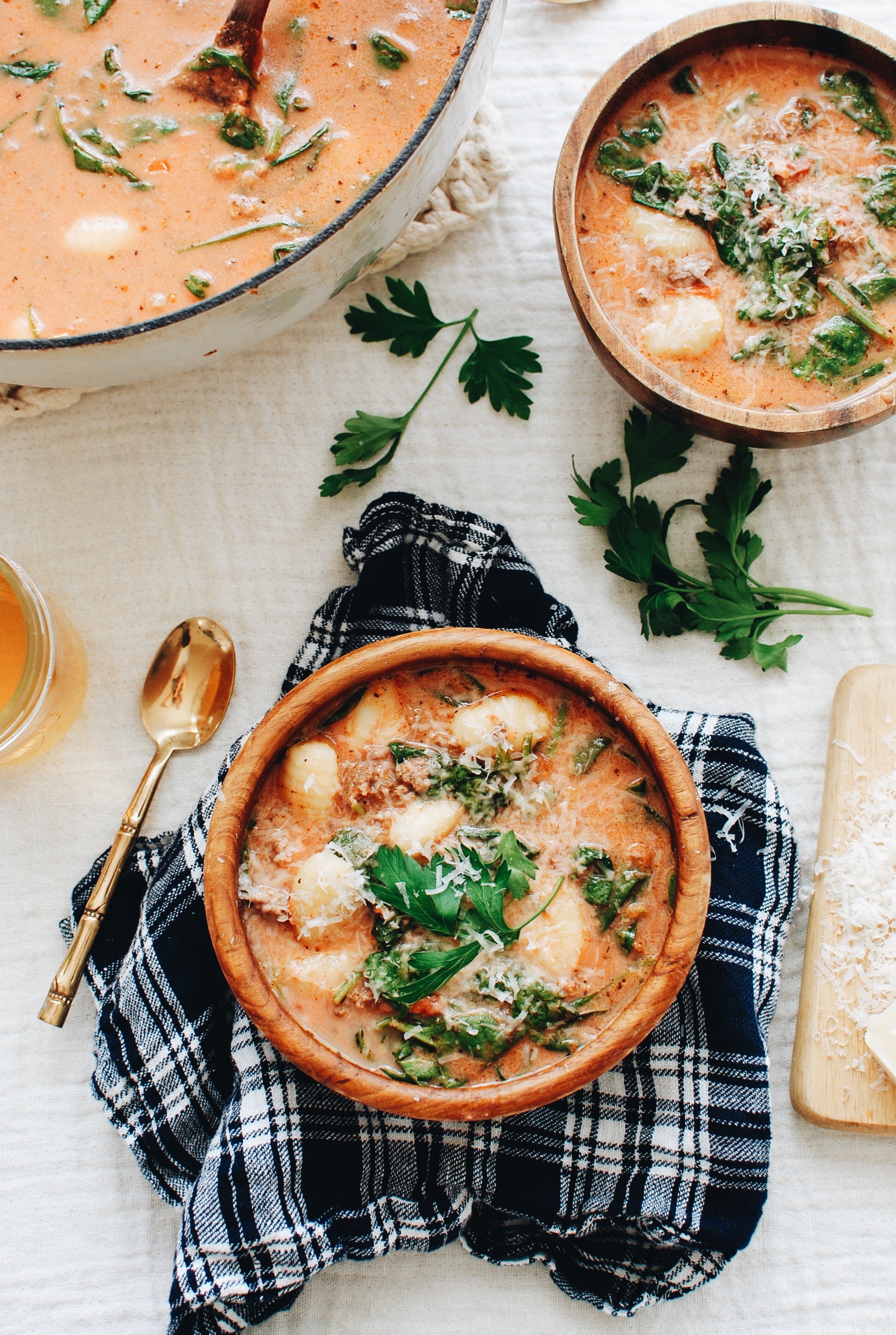 You know I'm Queen Soup, don't argue with me.