Ohhhhhh this one's gonna do it for ya.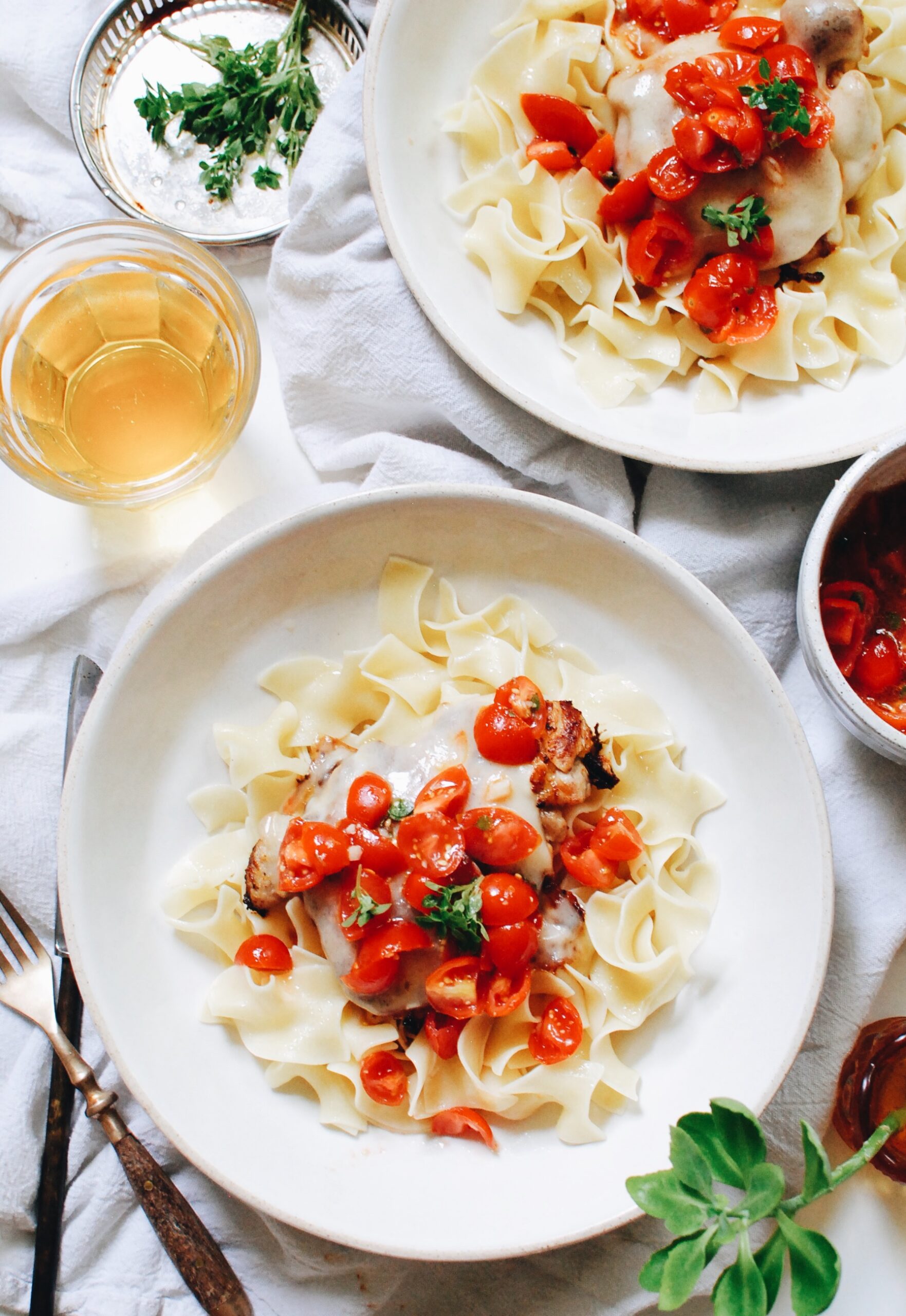 Marinated chicken. Marinated tomatoes. Marinated soul cavity.
Wait.
But like, we're going to melt Swiss cheese on top of the chicken and it just chaaaanges the whole thing.
Let us peepeth.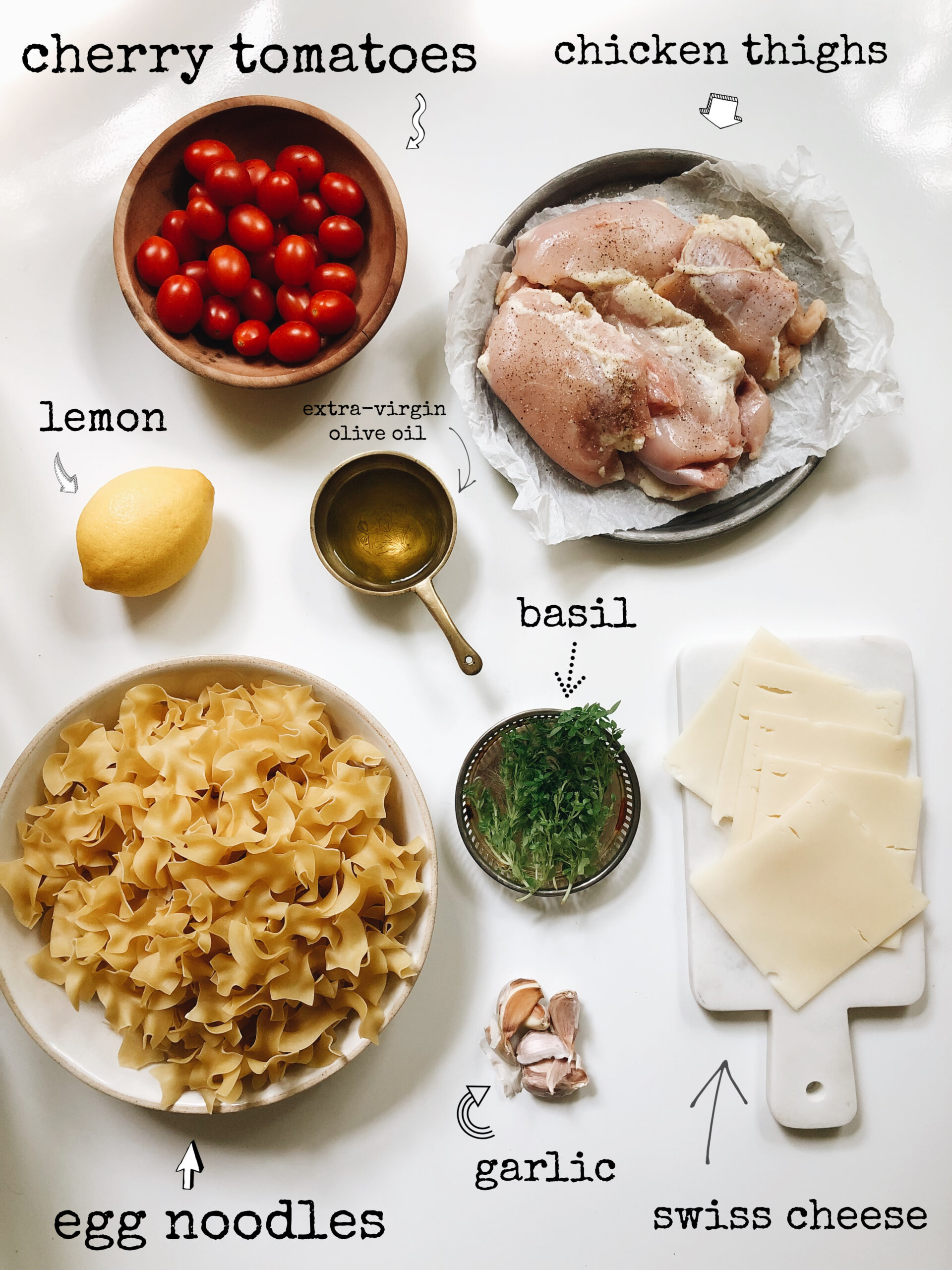 Honestly, the legwork of this is the chicken prep and the tomato prep. I know I show you marinated tomatoes all the dern time, but it's who I am and who I plan to be for basically ever.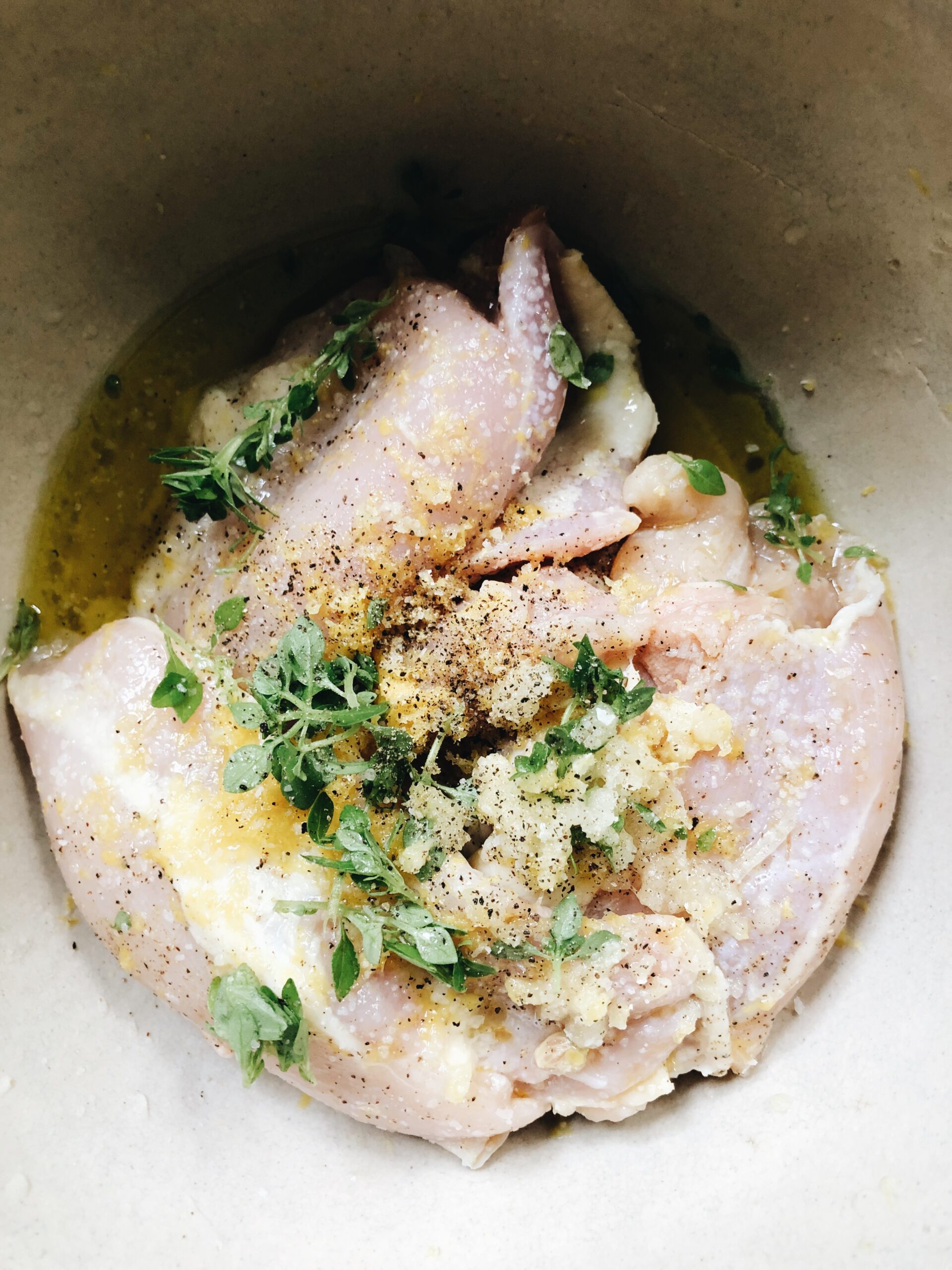 Zee chicken! It's pretty classic. Thighs (breasts are fine if that's more your jam, ya weirdo) + extra virgin olive oil + lemon juice and zest + plenty of garlic + basil + salt and pepper. In a bowl it all goes, and there it stays for as LAWNG as you can remotely stand it.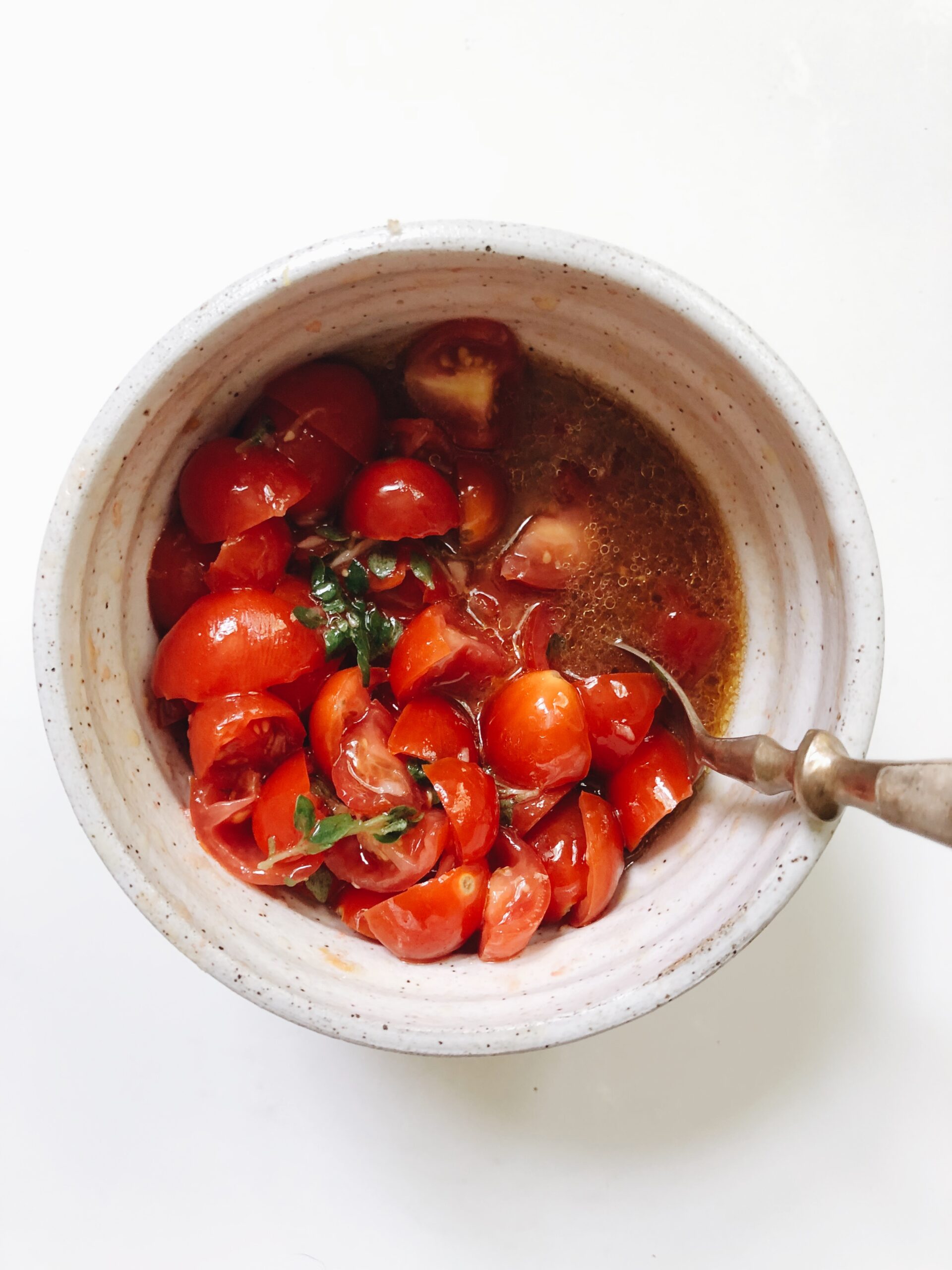 And it's sort of the same with the tomatoes. Except no lemon. Stir together quartered cherry or grape tomatoes with some oil, grated garlic, salt, pepper and a little hit of basil.
We're starting a band called Little Hit of Basil.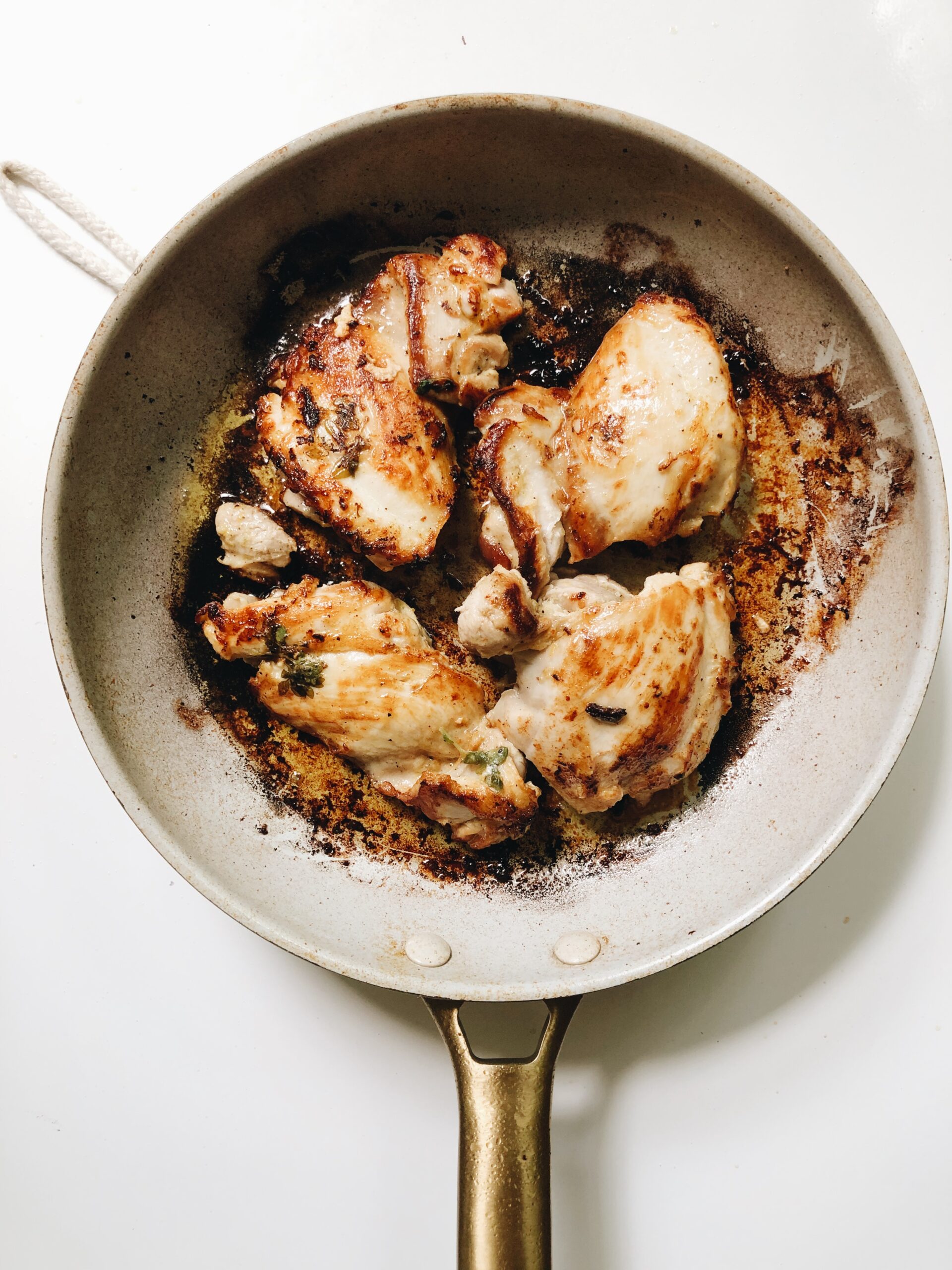 Give the chicken a good searsy sear. Both sides, all over. Thighs take a little longer than breasts, as I know ya know. So start with six minutes per side on a medium high sear, then poke it, flip, go another two minutes per side and you'll be in good shape. You and the chicken. Never mind.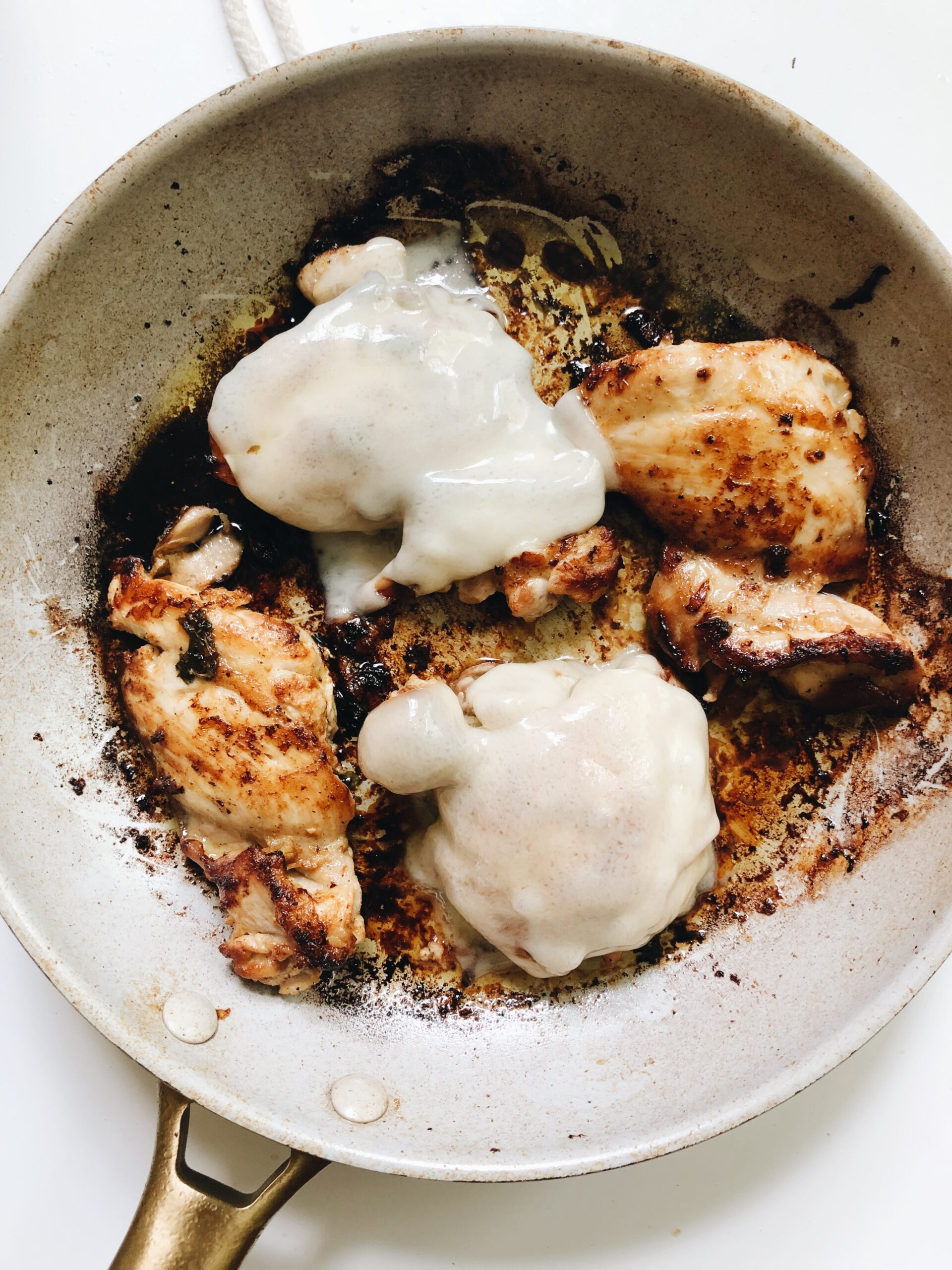 This is where it gets good. Well, for myself and Natalie anyway. Your skillet will look different because you have normal human beings living in your house. You'll lay a piece of Swiss cheese on top of each chicken thigh, flip the heat off, throw a lid on, put your thing down, flip it AND reverse it.
And that cheese will melt and your soul will bleed. Give it like, two minutes.
In the meantime you'll boil some egg noodles (the kind your mom used for tuna casserole in 1994.), then you'll save about a cup of pasta water, drain the rest, add the starchy water back in, stir it, add a drizzle of oil you know. The way you do pasta normally. You could even stir in a teeny bit of garlic powder! Look, no one is stopping you.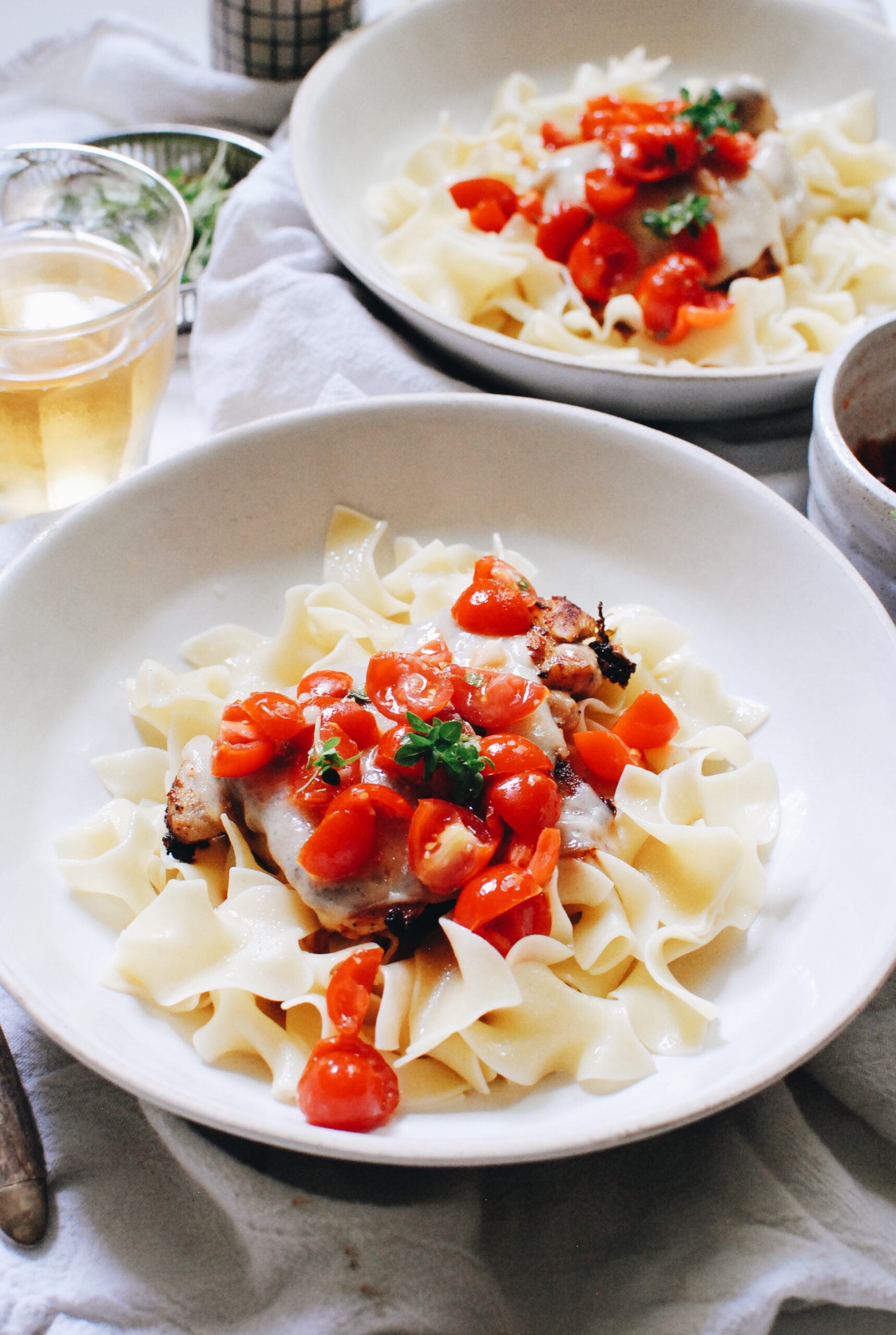 And this is what happens. The simple egg noodles. The Swiss chicken, AND THEN the insanely pungent marinated tomatoes to top. I mean, look at your life right now. And you might think, Swiss cheese? Why Swiss cheese? Well I'll tell you, bunnies. I love that earthy flavor. The barely-there bitterness that lands in the back of your throat with Swiss. It's nice and nutty, and I think marries well draped over seared lemony chicken. And the tomatoes, duh.
You can use really any pasta you want, but I also dig the old-school texture of egg noodles. But use whatever you have on hand!
And if you don't, don't tell me because I prefer blissful oblivion.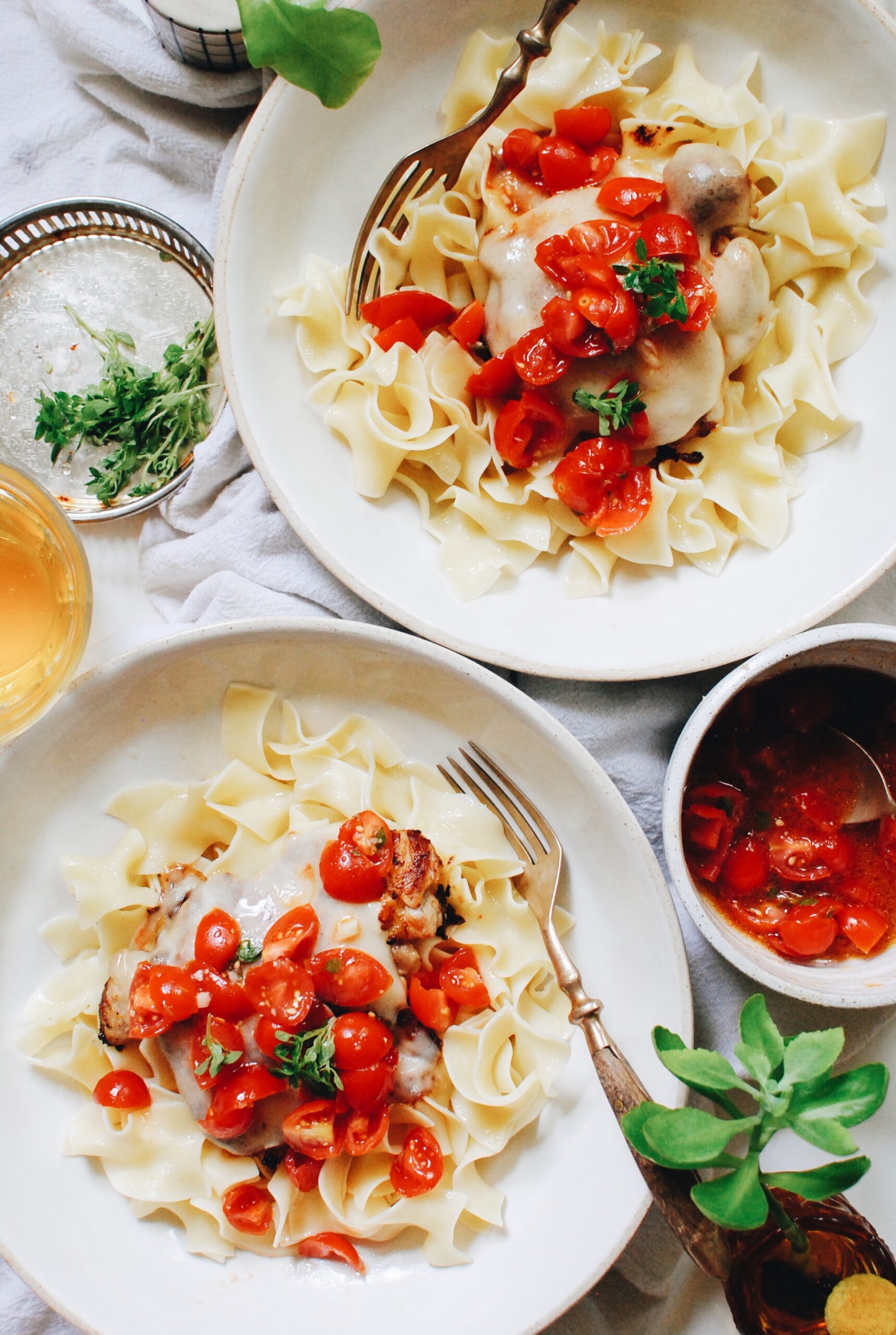 But I have a feeling you will.
Chicken and Swiss Pasta with Fresh Tomatoes
Ingredients
1 pint cherry tomatoes, quartered
2 garlic cloves, grated
A few minced basil leaves
1 Tbs. extra-virgin olive oil
20-25 oz chicken thighs (4 or 5 total)
1 lemon, juiced and zested
2 garlic cloves, grated
3 basil leaves, minced
3 Tbs. extra-virgin olive oil
4-5 slices Swiss cheese
12 oz egg noodles
Coarse salt and freshly ground pepper
Instructions
In a small bowl, combine the tomatoes, garlic, basil, oil and a small pinch of salt. Stir together and let this sit on the counter as long as you want. The longer it sits, the better the flavor.
In a medium bowl, combine the chicken, lemon zest and juice, garlic, basil, oil, and a good pinch of salt and pepper. Gently stir together to coat, cover and let this chill in the fridge for a few hours.
Heat a large skillet over medium high. Add the chicken to the pan (no need to add oil, it's got enough!) and sear on one side for six minutes. Flip and sear another six. Then flip one more time and go two more. Flip once more and go two more minutes. Nice and browned, beautiful.
Flip the heat off and lay the Swiss cheese slices over each chicken thigh. Cover with a lid and let this sit for a few minutes, just until the cheese melts over the chicken.
In the meantime, boil your pasta in a pot of salted water until al dente, according to package directions. Save a cup of the starchy pasta water and drain the rest. Pour the pasta water back in and stir to combine. This helps give it a little sauce!
Now you build in shallow bowls: the egg noodles, the Swiss chicken, the tomatoes. SO GOOD. Garnish with more basil and even a little parmesan cheese if you feel it.
Serves four! (Maybe five, ya know.)
7.8.1.2
517
https://bevcooks.com/2021/07/chicken-and-swiss-pasta-with-fresh-tomatoes/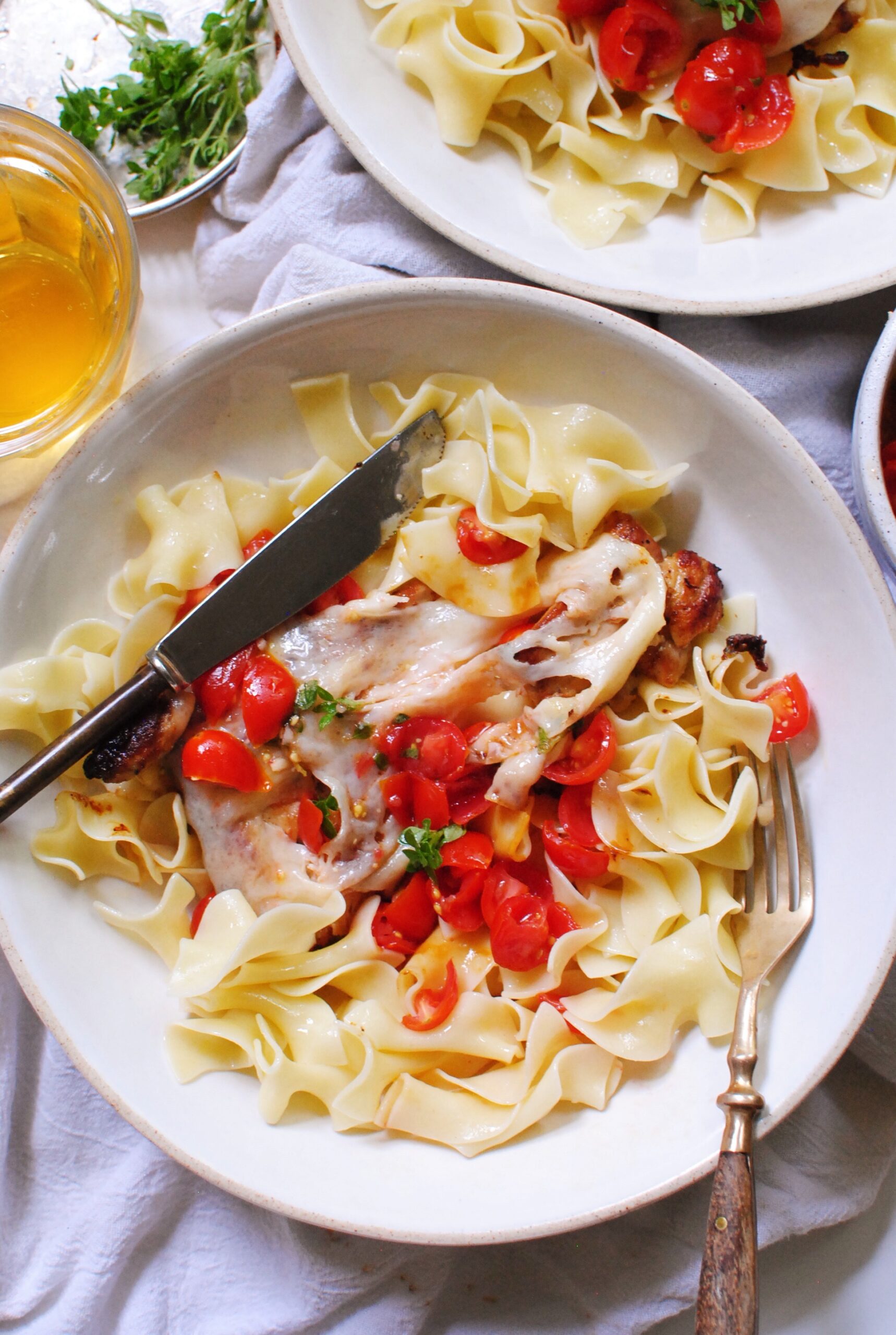 How about that puuuuull?!