Is it a soup? Is it a sauce? Is it incredible and simple and comforting and flavorful and slurptastic? YESYESYESYESYESHIBYEYES.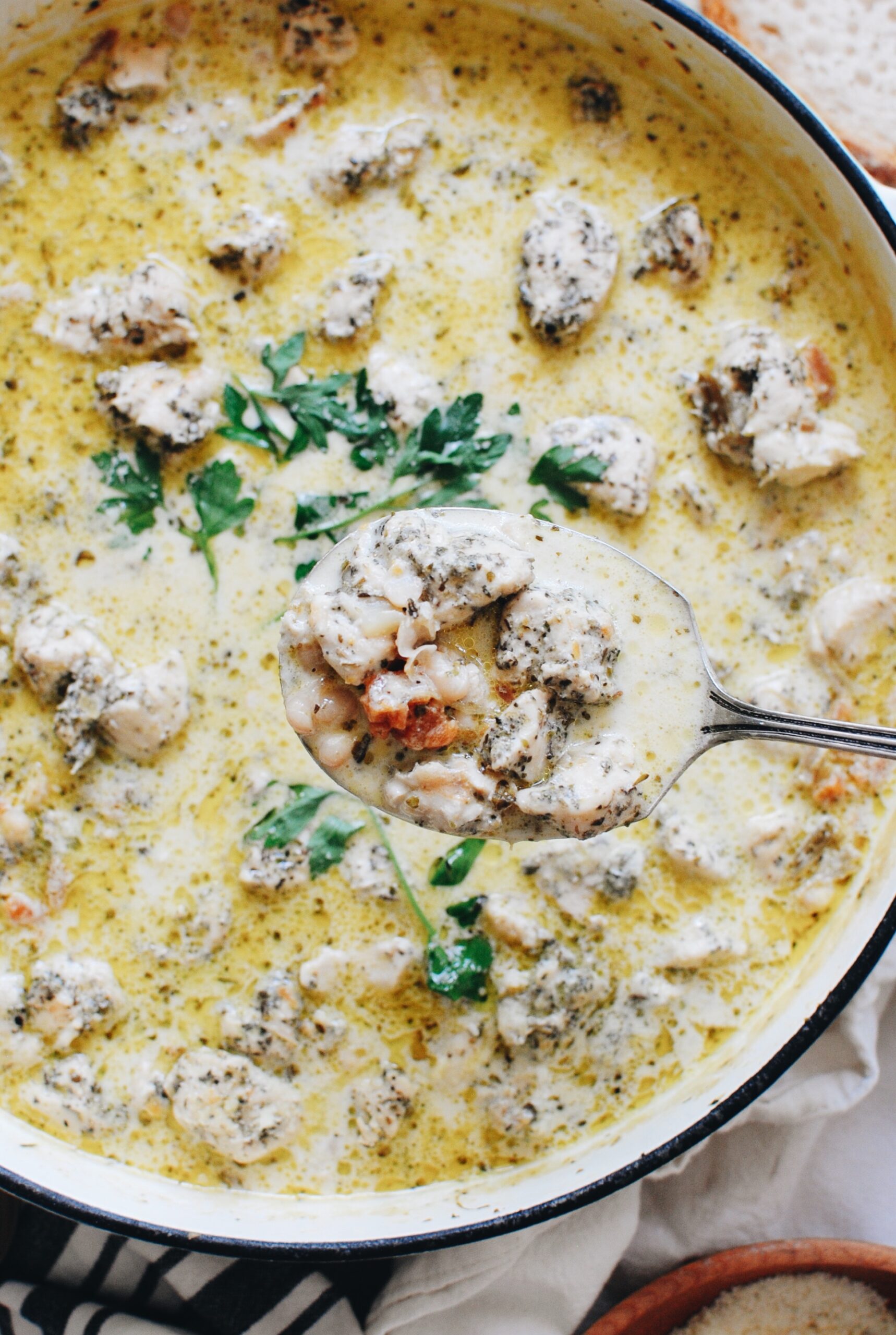 It looks like there's a lot happening here. And oh, there IS. Flavor-wise. But wait until you see the brilliant (I read a lot of English fiction) short-cut that saves so much time and builds flavor from the ground up without you having to do a ding.dang.thang.
You ready?
Yes, you are.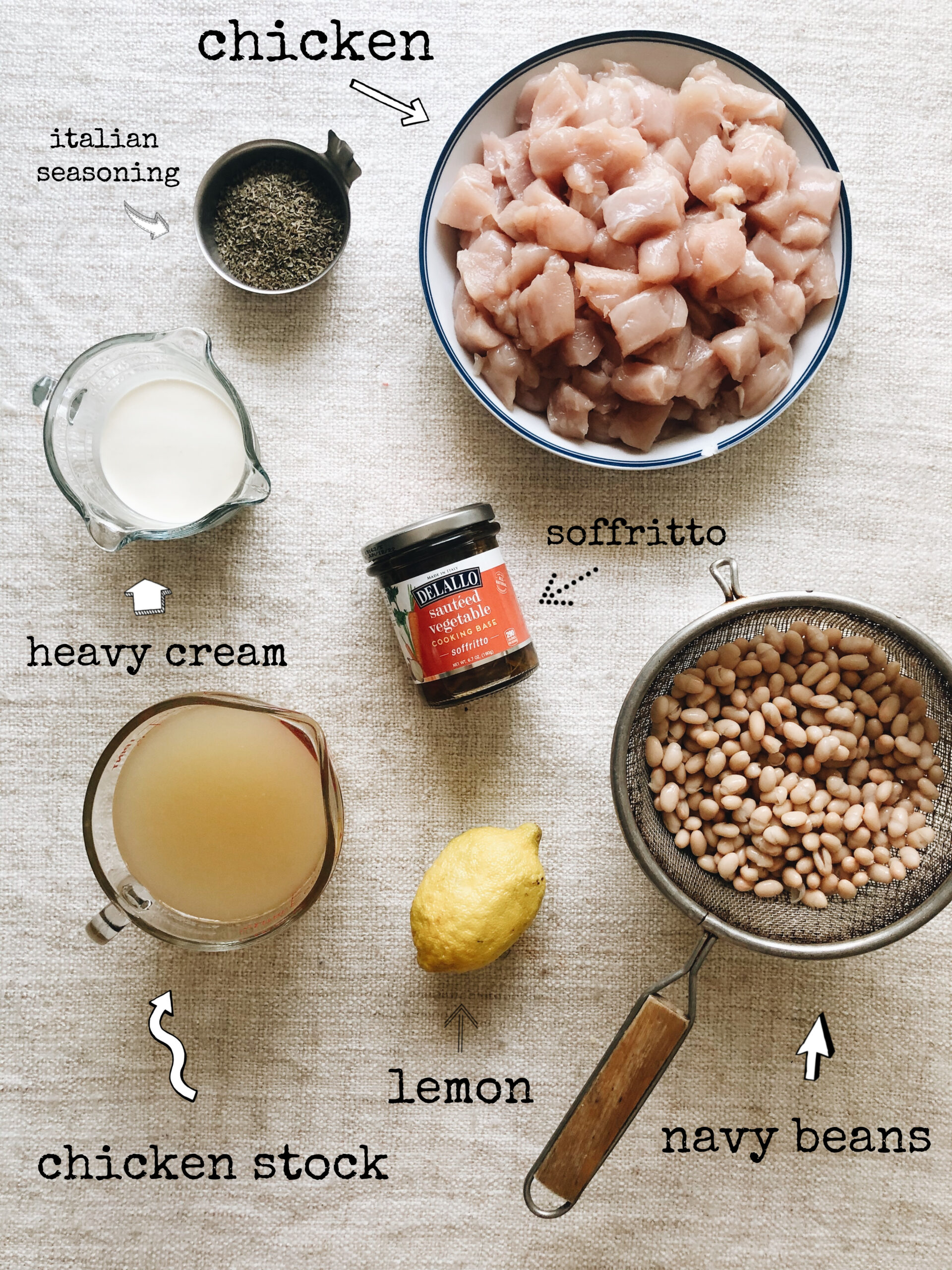 Helloooo, soffrittoooo! But lovingly prepared with lovely love by my lovers at DeLallo. Fist bump?
It's quite amazing, this little jar. Chopped carrots, celery, onion and herbs, neatly packed in oil and ready to be used as a cooking base to really anything you want. Soups, risottos, pastas, all the things. I'm using here in this soupish, slurpish, creamy chicken with beans and it is spectacular.
And we barely did a thing! So much rejoicing, I feel it.
Oh, that's chicken in the back, which you'll just cube up a couple of pounds of tenders and toss with dried Italian seasoning. Which is another one of my go-to flavor enhancers. You know this about me.
And you also know that lemon's going to work wonders later on.
This is what the soffritto looks like. And what I love about this is that it's already cooked. These sautéed veggies are beautifully tender, have so much depth of flavor and look – we're headed back into school-night schedules. Opening a jar has never been more welcomed. Another fist bump? I feel like we might need another one.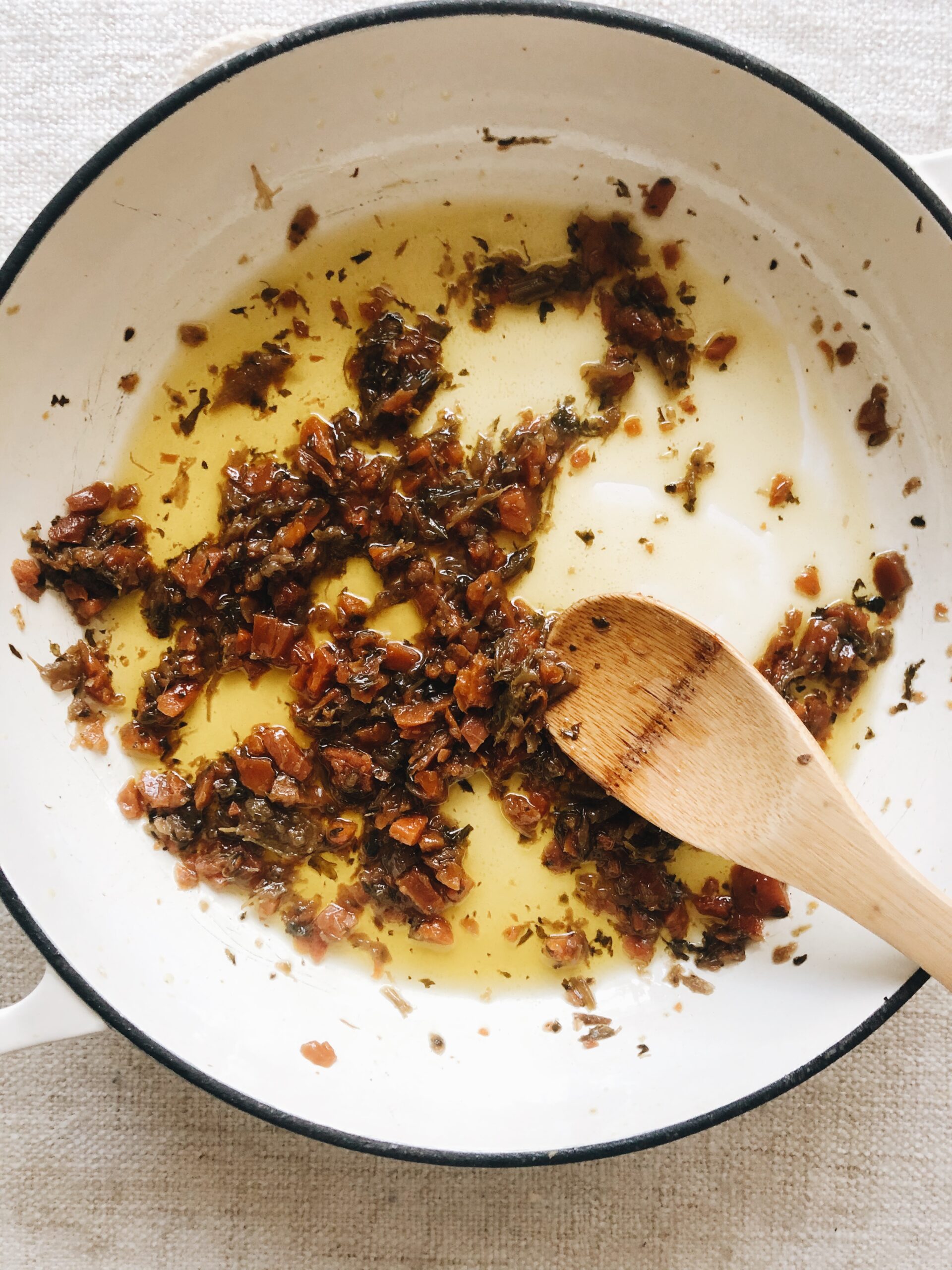 Heat a pan, dump it in, rewarm it. That was 20 seconds, guys.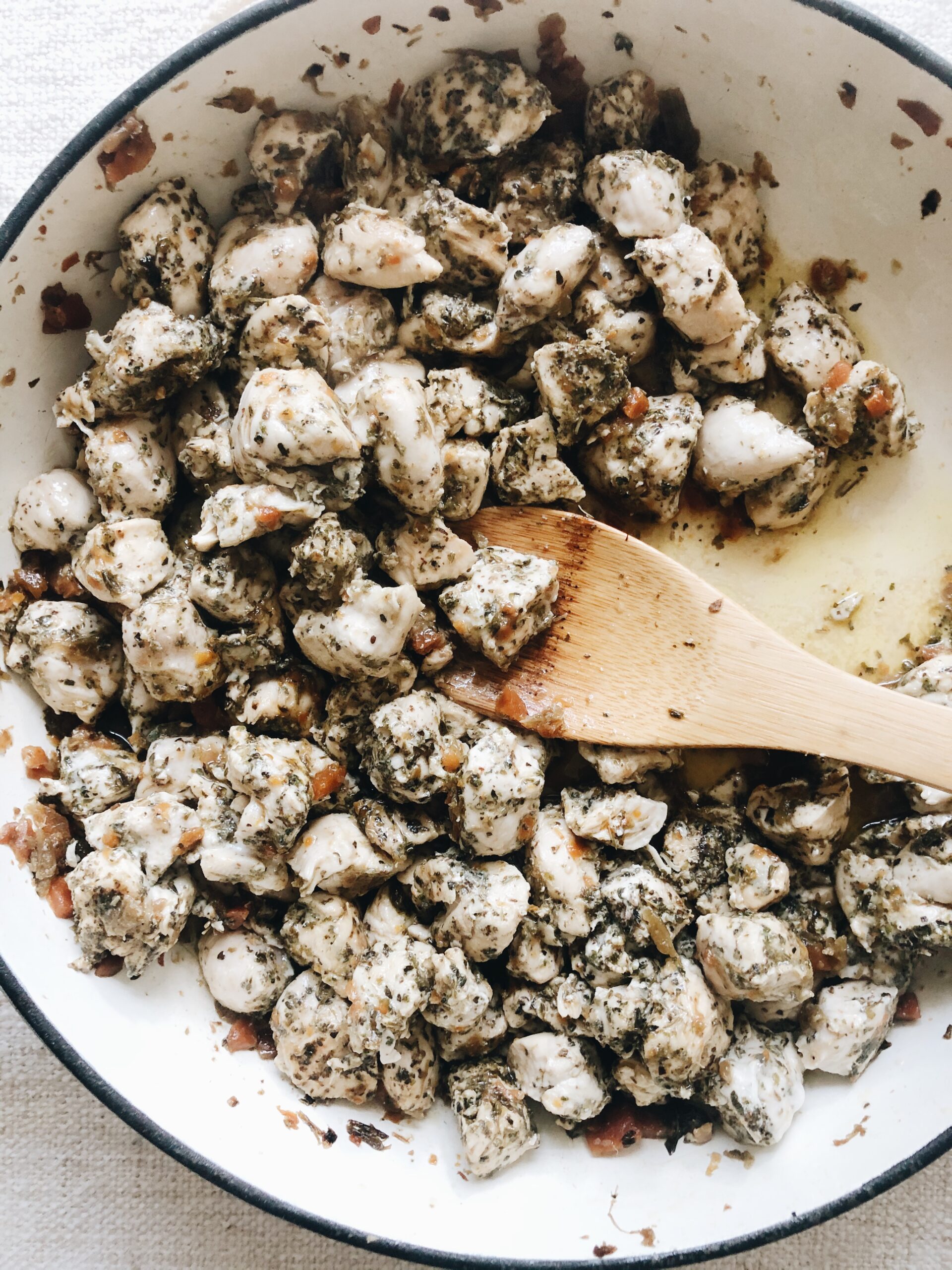 Then you'll add your seasoned chicken straight to the pan and sear it all over until you see a little bit of browning here and there. It doesn't have to be fully cooked as we'll get our simmer on for about 15 minutes.
Oh! Add a can of rinsed and drained DeLallo navy beans because you know what's good for you.
Then some stock? A bit of cream? Pinch of salt? Tiny scream?
Just kidding on the scream part. I was pretending I was in Hamilton.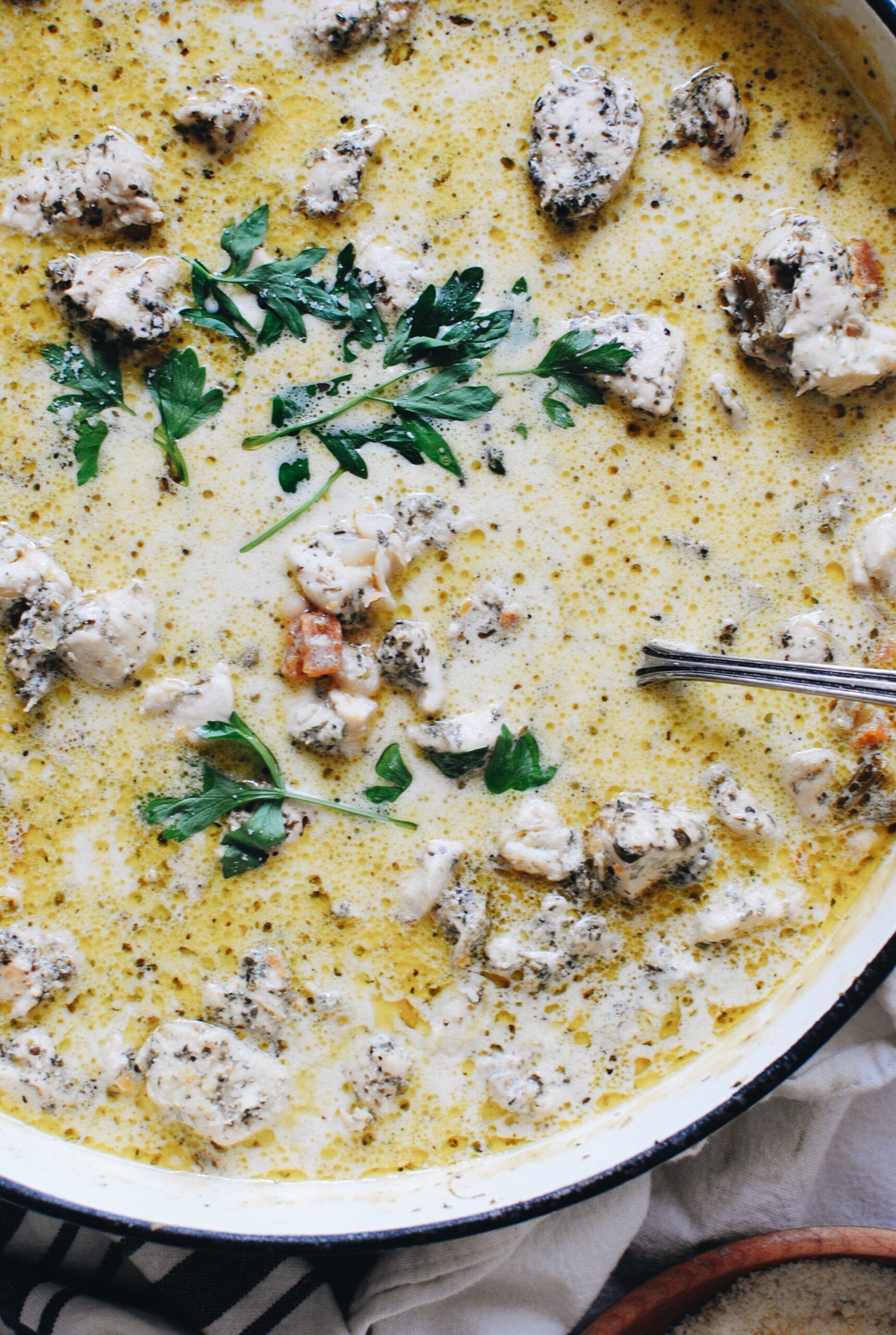 And this is what you get, you guys. A luscious pan of lemony, creamy seasoned chicken and beans with so much flavor you'll lose your mind. It's rustic! It's simple. It's satisfying without anything too labor intensive. That jarred soffritto is the TRICK, man.
But! Have crusty bread nearby because this is where it all goes down. You get to dredge that bread in and through all that vibrant creaminess.
Oh, you know.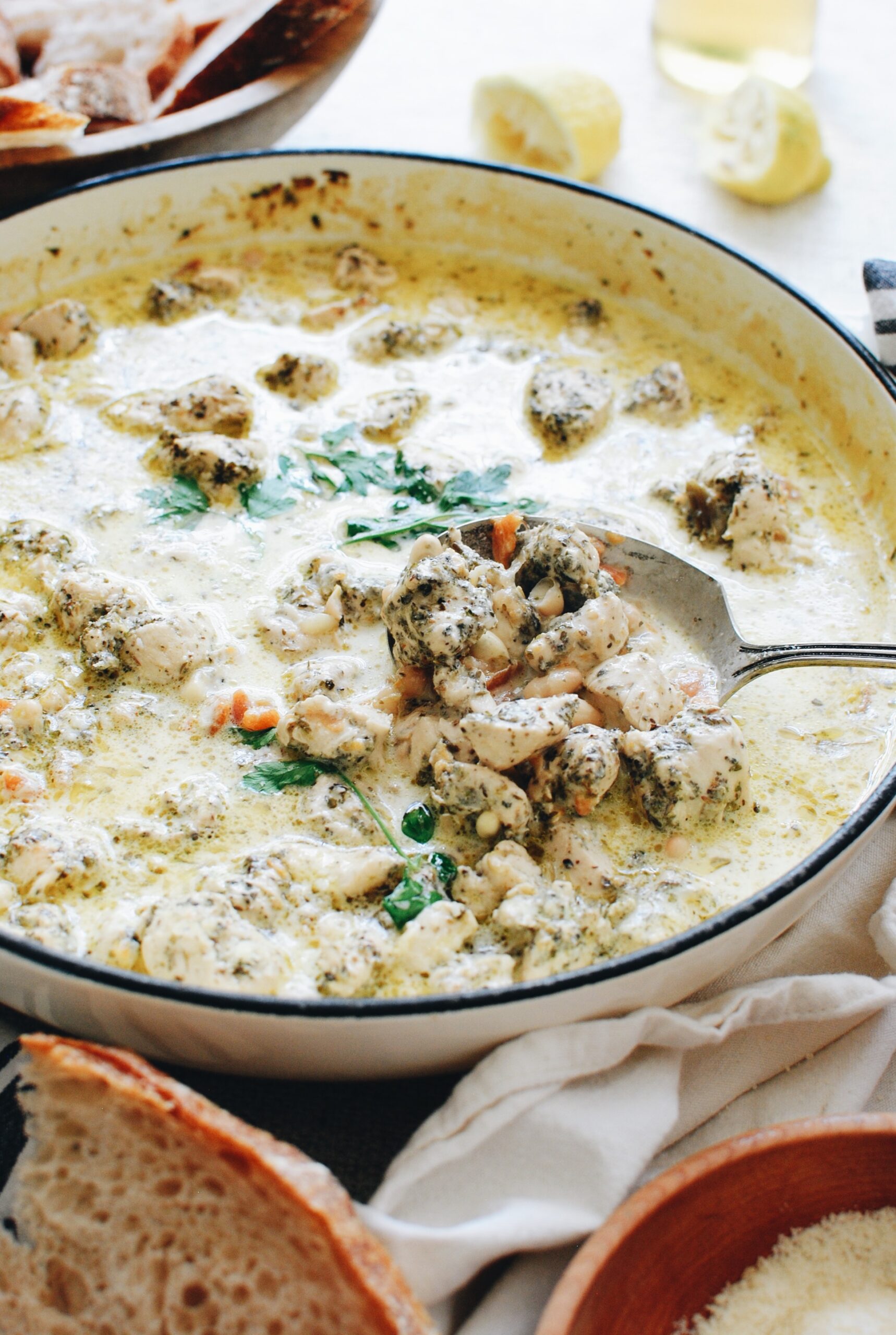 The chicken is so tender (you can use cubed breasts, for sure!) it's almost illegal. I kept saying, "This chicken! It's so soft. I know tender is technically the word but it's seriously so soft. How is it this soft?" No one responded.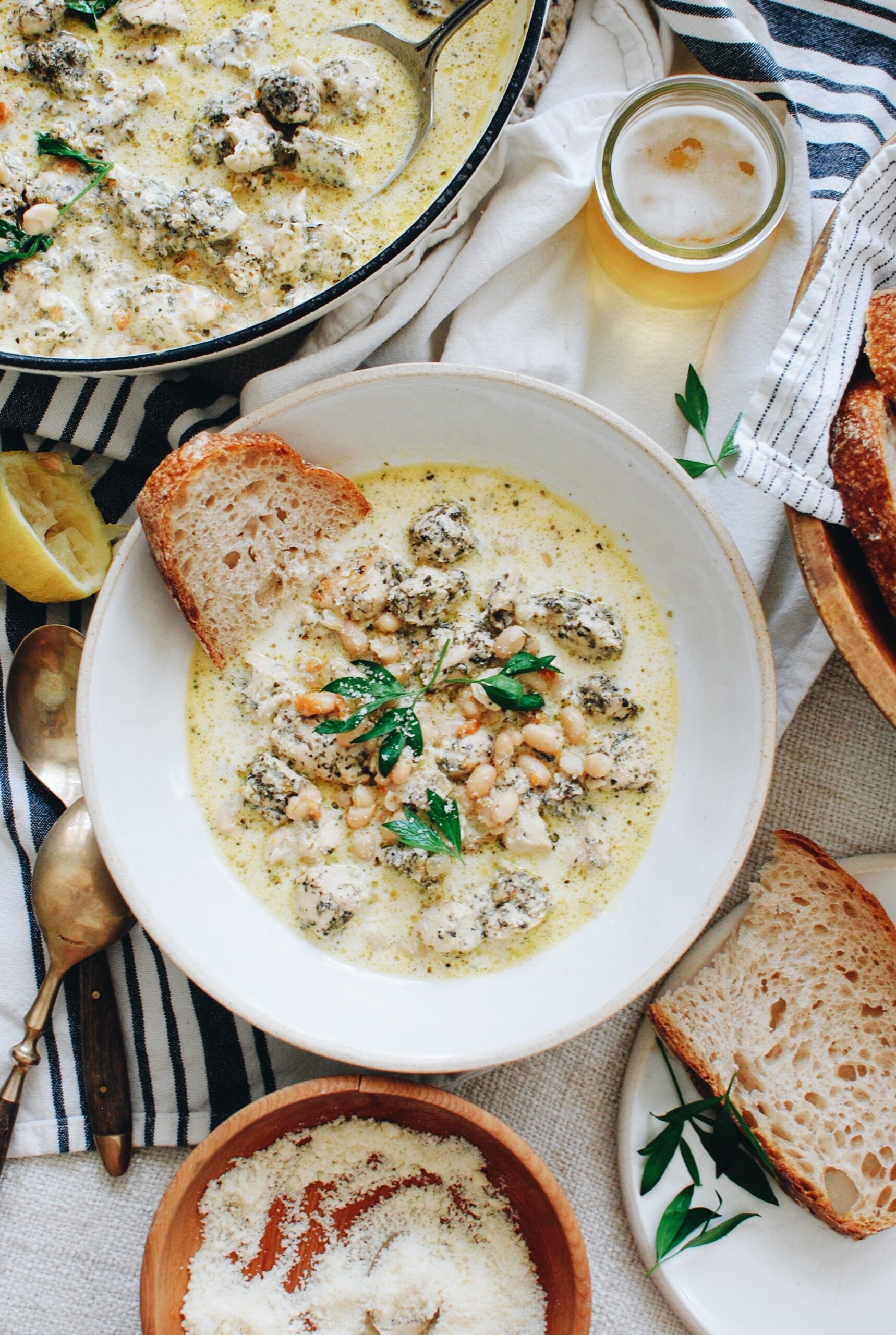 Can you call it a soup? I mean, I won't stop you. It's more of a braised creamy, slurpy party. And you're all invited.
Garnish with parmesan and fresh parsley and it's a full-on rager.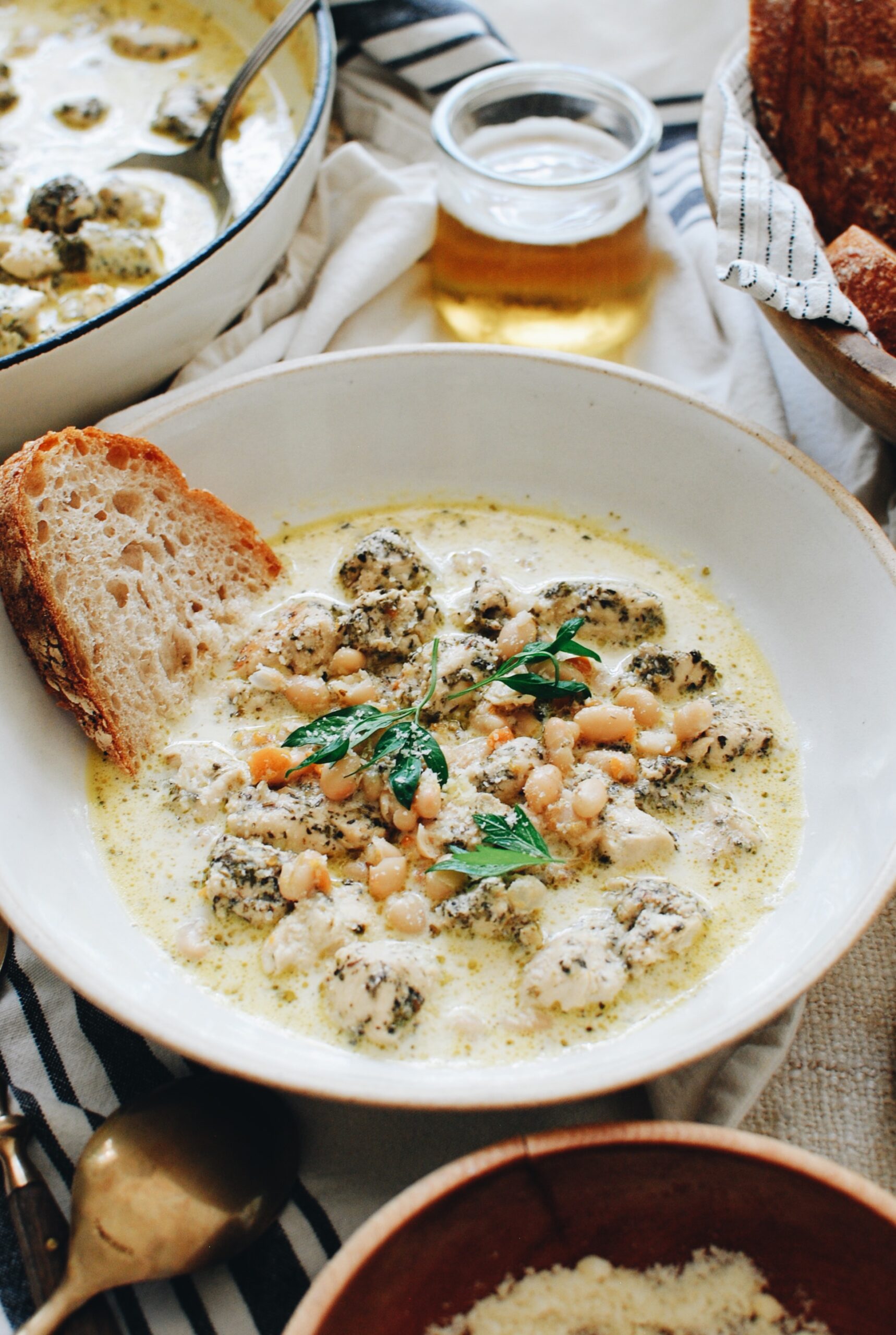 Scoot over, I'm coming in.
Ingredients
2 pounds chicken tenders, cut into cubes
3 Tbs. dried Italian seasoning
1 (6.7 oz) jar DeLallo soffritto
1 (15.5 oz ) can DeLallo navy beans, drained and rinsed
2 cups stock
1 cup heavy cream
1 lemon
Parmesan and parsley, for garnish
Coarse salt
Crusty bread, for serving
Instructions
Combine the cubed chicken and Italian seasoning in a large mixing bowl. Season with a large pinch of salt and toss with your fingers.
Bring a large pan to a medium high head. Add the jarred soffritto and warm it though, just about 30 seconds. Add the seasoned chicken to the pan and sear for 4 minutes. Toss the chicken around and sear another 4 minutes, until you get some nice browning here and there.
Add the beans, stock and cream; cover and reduce heat to a medium. Simmer about 15 minutes, until the flavors have a chance to marry. Off the heat squeeze the lemon juice in and stir. Taste it now. Need more salt? Add a pinch.
Garnish with parmesan cheese and fresh parsley. Serve with crusty bread for dipping!
Serves 4.
7.8.1.2
443
https://bevcooks.com/2020/08/creamy-chicken-and-beans/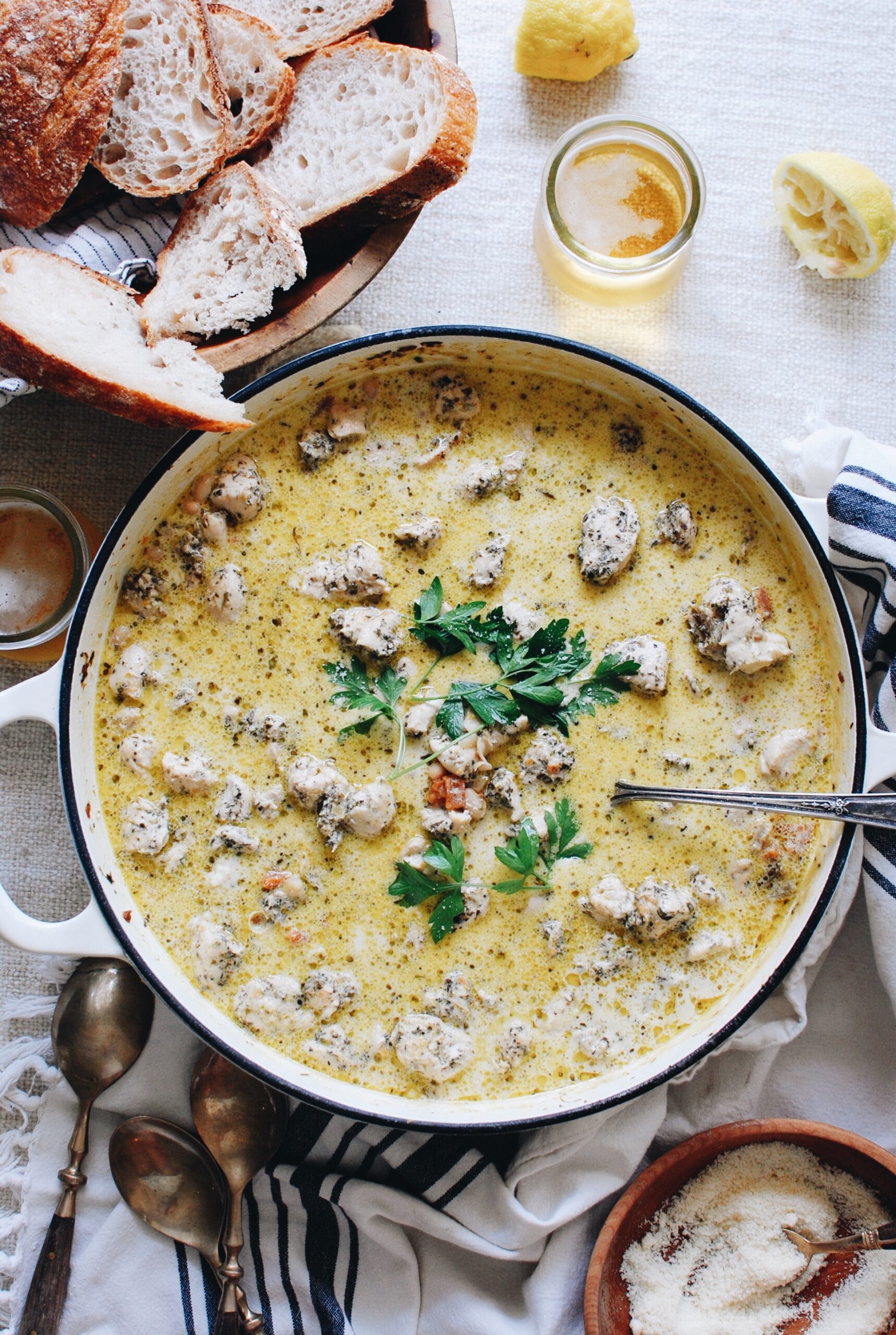 Late summer, early fall – anything goes.
(This post is definitely in partnership with my lover DeLallo. But all ramblings and soffritto inhalings are totally my own. We coo?)