Well hey!
I totally meant to slip this post into the final moments of last week, last month, last YEAR (hahahah! oh.), but our entire brood was struck with a wicked case of the snots. A cruel round of the aches. An immoral dose of the coughs. In short, we were like, way grody.
So before we dive headfirst into the new year, I wanted to show you a little taste of what completely GOT to me last year. What stood out, what changed my life, what helped shape my fragile compass of existence. My top ten favorite things of 2015! But I'm not going to get all Oprah on you. You don't get anything. Like, nothing.
(p.s. this is the furthest thing from sponsored. I just love this stuff and wanted to show your eyeballs.)
My FAVORITE SHOE of 2015: The Pons Avarcus. Holy feet, you guys. I got these right before Mother's Day and I seriously wore them until last week. Not really, but almost. They take a few days to break in, and you may curse a little, but once you get them good and soft, you will weep in your sleep. love.these.shoes.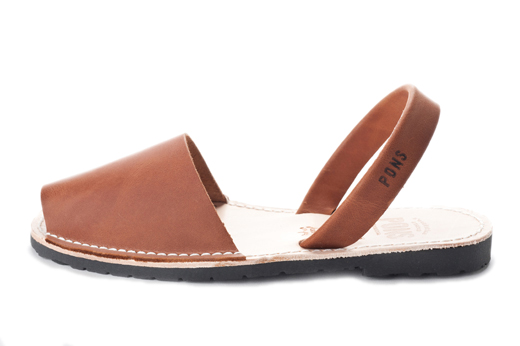 2) My favorite song of 2015, hands down: Sick Talk, by Wye Oak. I first heard it back in late May as Kristen and I stood under the aluminum awning of an ultra-hip coffee truck in my new favorite city ever, Portland. It's airy. Vibey. Groovy. Beautiful lush, layered vocals pristinely mixed in a blend of electronica meet shoegazer. This song- it does my body good.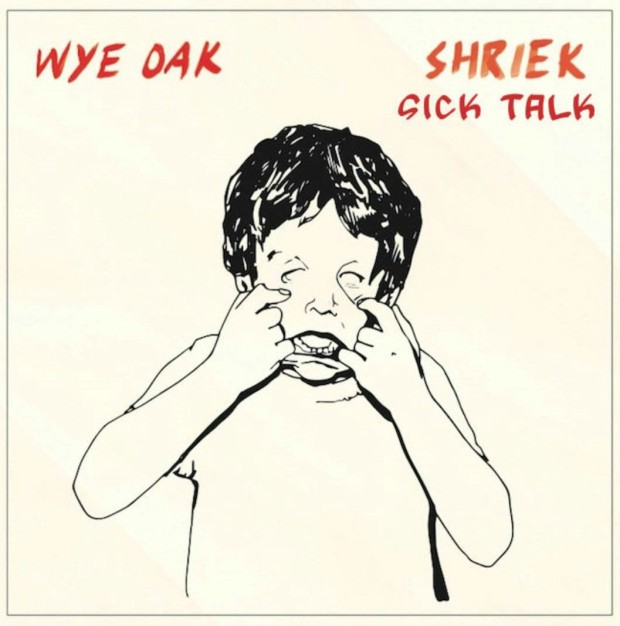 3) My favorite blog discovery: Local Milk. Have you been to Beth's site? It is nothing short of a sophisticated visual playground. I first learned of her long ago through her mesmerizing Instagram feed. Then I started reading her blog and deeeeeum it is captivating. Everything she touches is stunning. Her organic, moody, tasteful photo styling, number one, will make you sob. Her writing, number two, has a tendency to hold my attention and soften my bones. You'll want to melt right into her stories and photos and soak up every single charming detail. Basically want to punch her.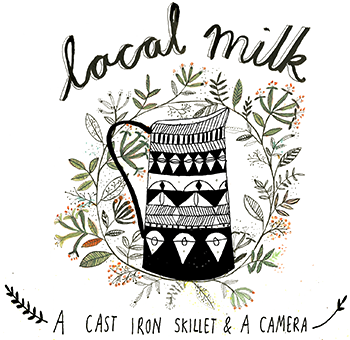 4) My favorite baked good of last year (and all time): THE BREAD. Obviously. No question. I've now made Bittman's beaut over ten times and that's far too little. For the love, make this already.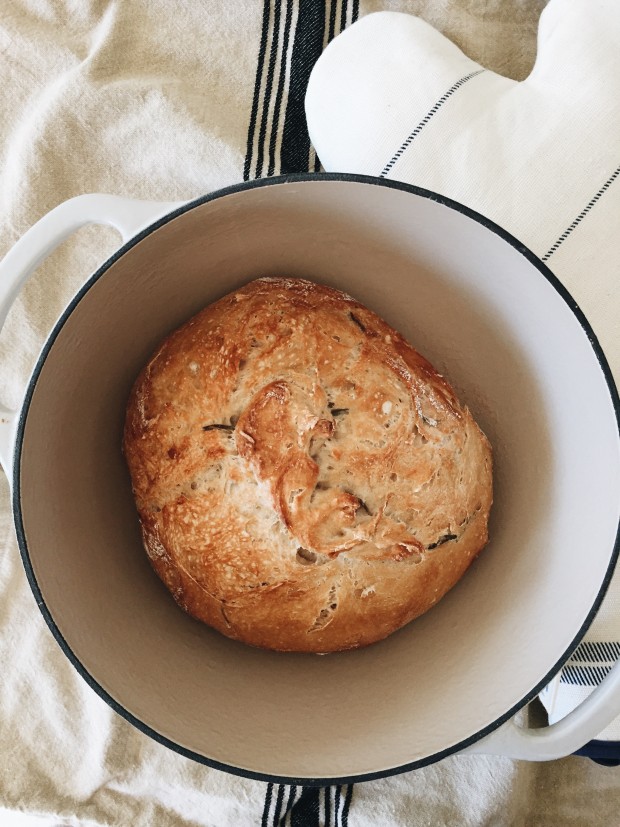 5) My favorite kitchen "appliance": The Chemex! It's been almost an entire year that I've been drinking coffee this way, and it's become such a treasured morning ritual. Which is obscenely cheesy but whatevs. The coffee taste is CLEAN and rich, like nothing else. Now I just need a drip kettle! A copper one. Who wants to spend the $200 on it for me? Anyone? . . . No one?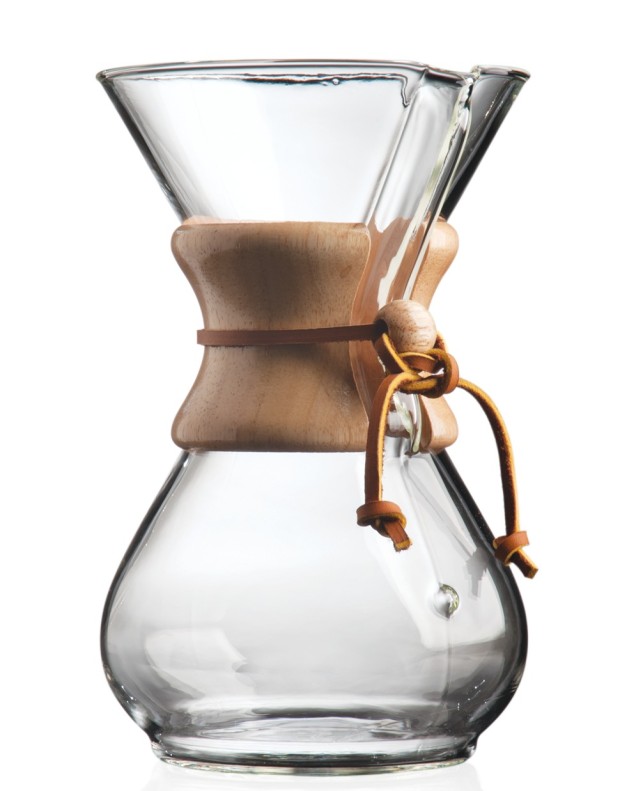 6) My favorite movie of the year: They Came Together. It's . . . well, it's just everything. From the creators of Wet Hot American Summer (one of my top FIVE movies OF ALL TIME, which is enorm), this movie is pure brilliance for me. It's absolutely ridiculous and corny. But smart. And funny. SO FUNNY. And it has my boyfriend in it. The end.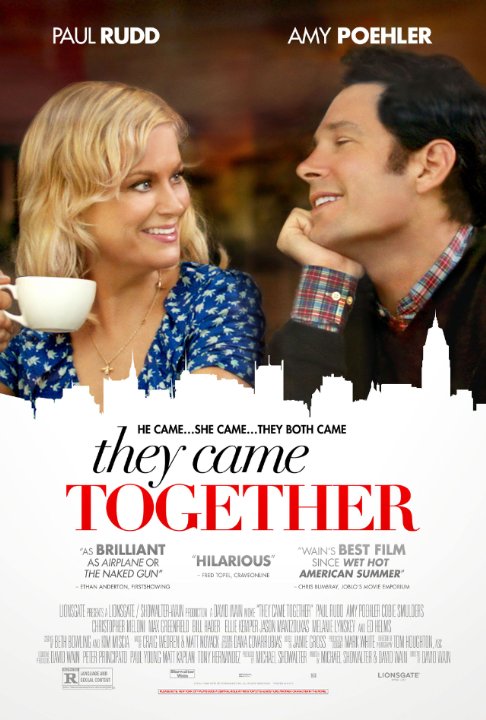 7) Favorite baby lotion/cleanser discovery: Mustela! OMG, mamas. Y'alls best get on this. It's a little pricey, but the SCENT. THE SCENT. I can't put my finger on the scent. It's so . . . it's so CLEAN smelling. It's not over the top, but it also lingers. Which I dig. I dig a lingering scent. And it smells like BABY. I swear I'm going to be bathing and moisturizing my grems with this when they're seniors in high school. I ain't scared.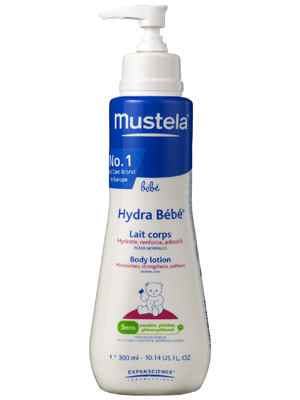 8) My veryveryvery favorite natural home accent of 2015 (I almost typed 3015. hello, aliens.): Eucalyptus. It's simple, inexpensive (from TJ's!), the perfect shade of muted green, and instantly dresses up a corner or a shelf. I'll never not love you, euc. Can I call you euc? How 'bout 'lyptus?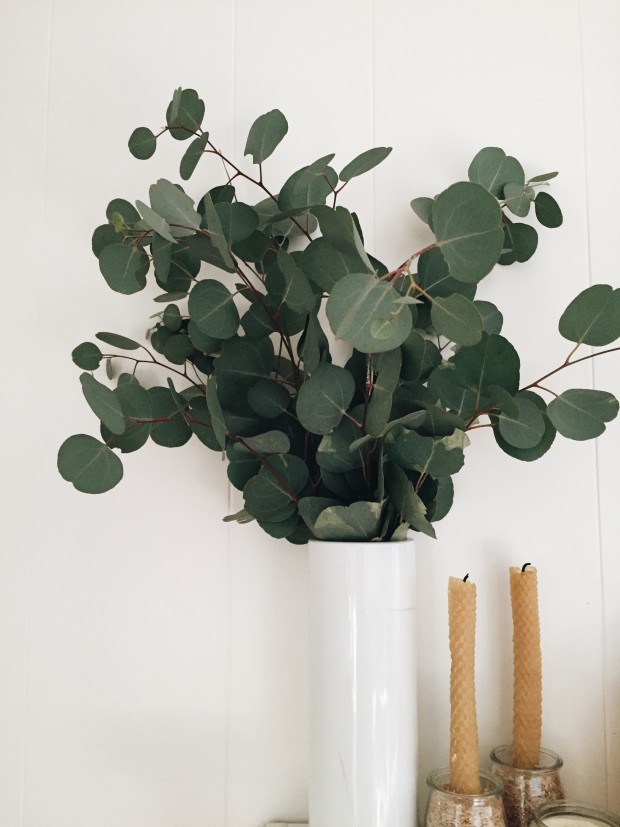 9) FAVORITE CHOCOLATE OF LAST YEAR. And forever until something beats it: Chocolove's Almonds and Sea Salt bar. Gaaaah. You know, usually I tend to go for a chocolate with a higher cocoa content, but this 55%-er hits the nail on the head. The almonds and sea salt are a match made in Willy Wonka heaven, and it's not too sweet, so you can eat like 30 bars in one sitting. Have you tried this chocolate before? Don't. You'll cry for the rest of your life. (I'll also take new chocolate suggestions because now I'm ON A MISSION.)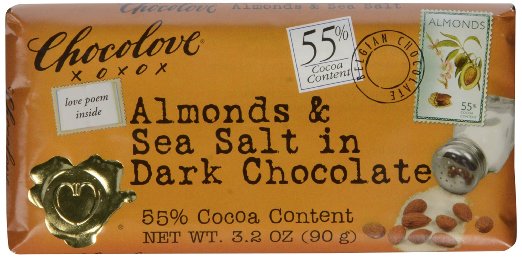 10) Last but not least, my FAVORITE candle scent discovery of last year: P.F.Candle Co.'s Cut Grass candle. UGH. It's soy. It's in an apothecary jar. It smells like a clean hippie in April. I can't rightly get enough of it. (plus you can save the jars and reuse them for your own candle making, or winter Malbec sippin'. Booya.) (wait, have they discontinued this scent? I'm not seeing it on their site! waaaaaaaaah.)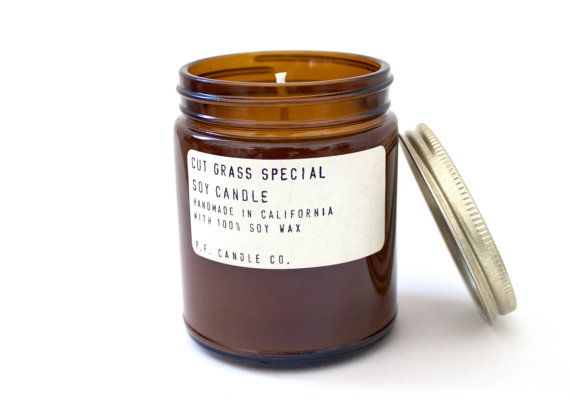 And that's it! My top ten favey faves of 2015. Oh! One thing I forgot to mention was my favorite book. Shamefully, I didn't read that, that much last year (something I'm changing this year), but I'd say The Girl on the Train was the best book I read. IT WAS SO GOOD.
Do we share any of these obsessions? Do you have any favorites from last year that you'll never live without? Do your ears hang low? Do they wobble to and fro? Can you tie them in a knot? Can you tie them in a bow?
We'll be back to our regular programming on Thursday! Also, THIS MIX.