I promise I'll be posting food again, one of these days. But for now? It's all about my pudgy smudgy, booty tooty, piggly smiggly, kissy missy, dolly polly-face, baby niece, Breckon.
Here she is in the same high chair that my sister and I were raised with.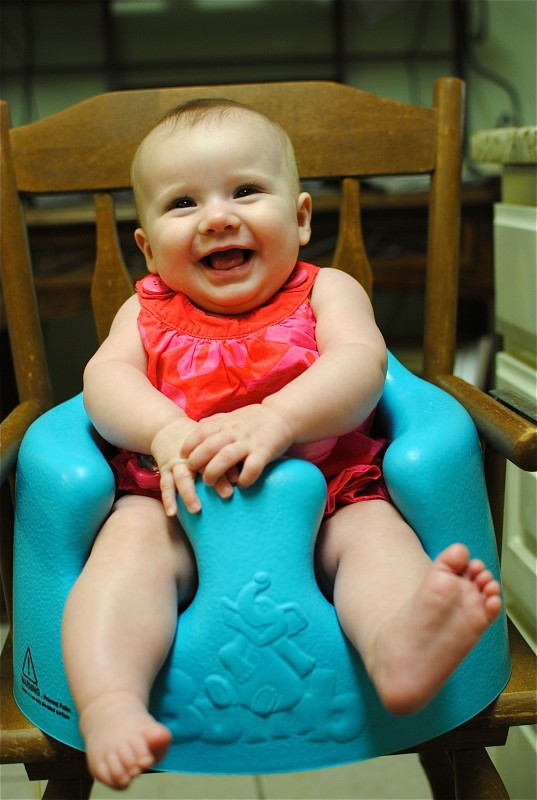 Seriously, I have to resist the urge to put her in my purse.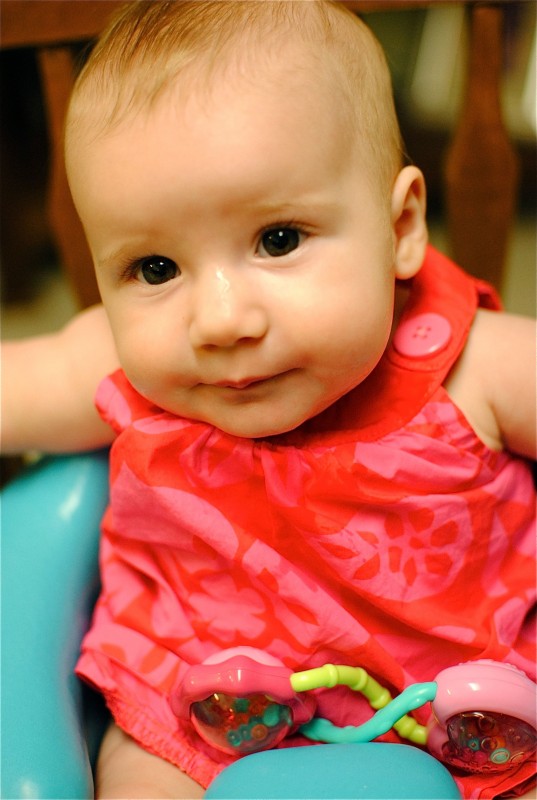 Here she is with her hot dad. Sorry, ladies – he's married. TO MY SISTER.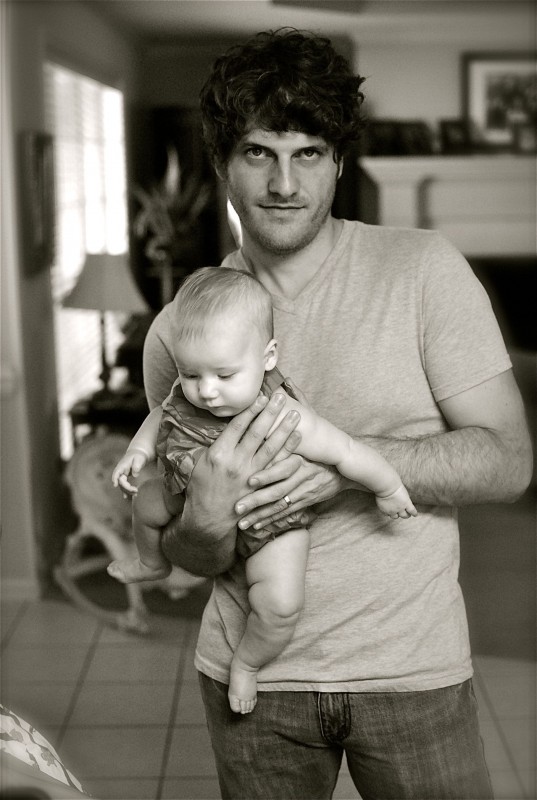 Here she is playing "I love to fly" with my dad. Even though she's not in the air at this moment. But she was, like 5 seconds later. But it was blurry. I need more coffee.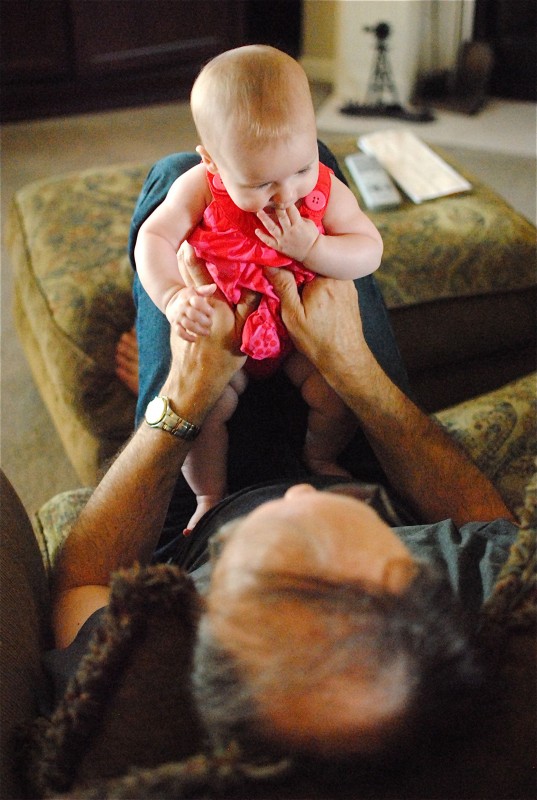 Here she is with my grands. They were singing. It was adorable.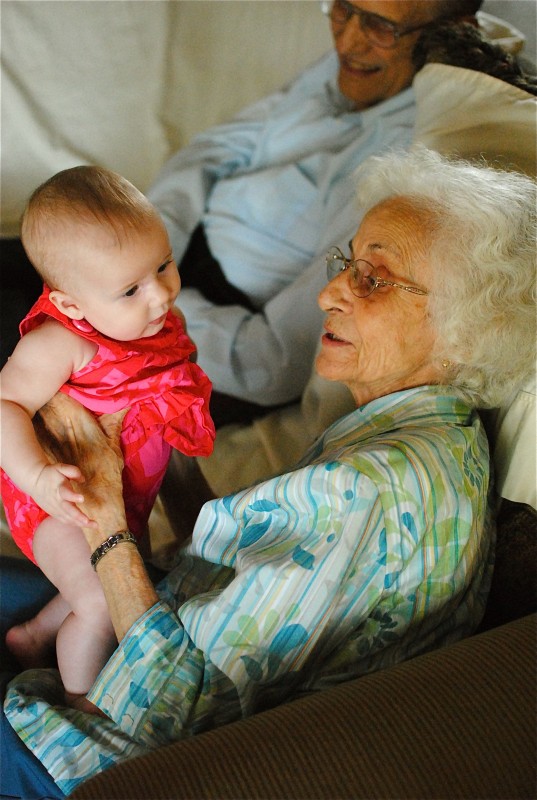 This is her mom. Aka – my sister. The one that's married to hottie pants up there. Can you tell we're related? I am WAY cooler than she is though. In my imagination.
The dudes can make a game out of anything. Here they decided that throwing cards across the living room in an attempt to land them in a red paper plate was GENIUS.
We ignored them.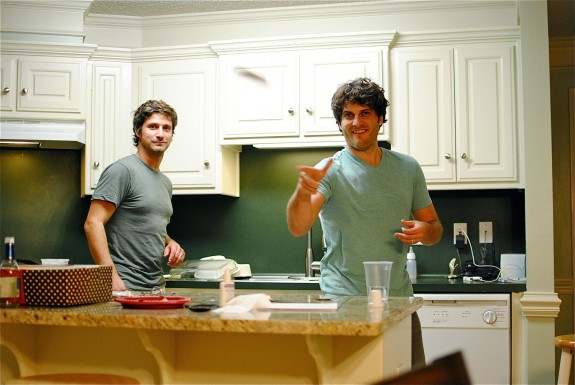 I love family.