Before: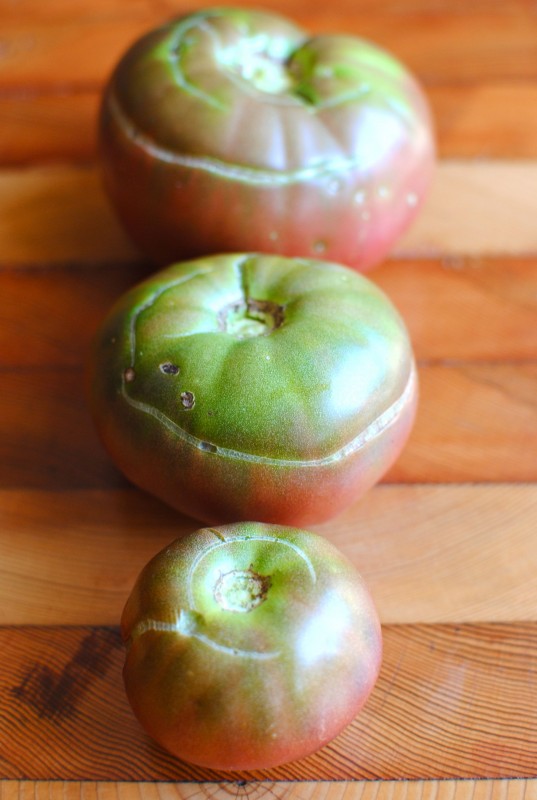 After: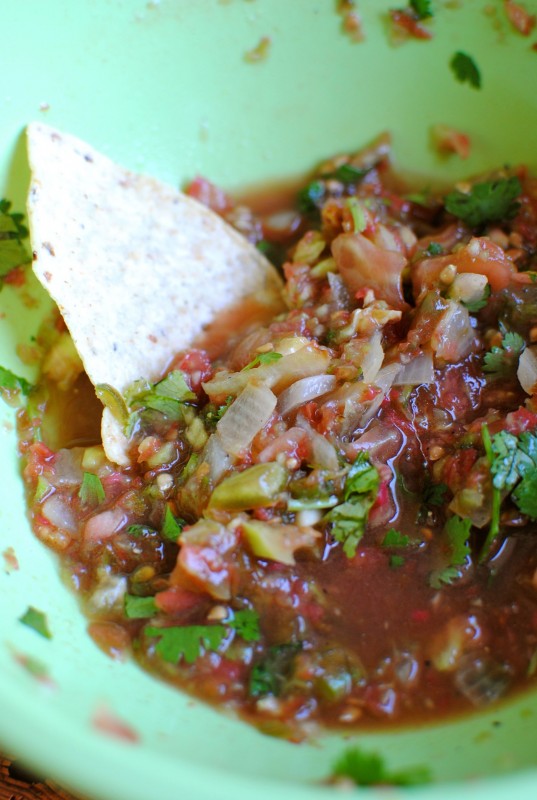 MAMA.
Quick Cherokee Tomato Salsa:
* 3 Cherokee tomatoes, pulsed quickly in a food processor
* 1 small jalapeno pepper, minced
* 1/2 small white onion, finely diced
* 1/2 cup fresh cilantro
* juice from half a lime
* salt
* 1 tsp extra virgin olive oil
In a small saucepan, heat the oil. Add the peppers and onions and saute 3 minutes, until soft.
In a bowl, combine pulsed tomatoes, the pepper and onion saute, cilantro, lime and a good pinch of salt.
Insanely good, y'all.